Documentary describing democracy reform's sweep coming to PBS
20 December 2019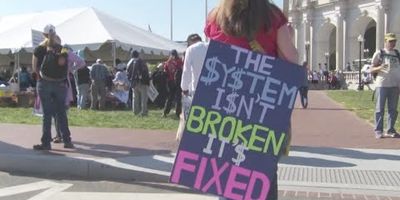 A sweeping survey of the political reform movement is coming to televisions across the country next month, when PBS stations in more than 100 cities begin airing "The Democracy Rebellion."

The documentary is the culmination of three years' work by Hedrick Smith, one of the most accomplished journalists of the past half century. The film, which debuts Jan. 6, features footage from successful and ongoing campaigns to fix the governance system in almost a dozen states: Florida, California, Connecticut, North Carolina, South Dakota, Ohio, Michigan, Colorado, Missouri, Utah and Washington.
"This is the missing story of American politics, a story people have been hungering for. Not Washington, but grassroots America. Not stale gridlock, but fresh reforms. Not partisan combat, but hands across party lines," he says. "Not negative ads and mega-donors, but positive change and citizen activists pressing for gerrymander reform, voting rights for former felons, exposing dark money, and winning surprising victories to make our elections fairer, more transparent and more inclusive."
Smith has been a correspondent for "Frontline" on PBS for three decades, after a Pulitzer prize-winning career at The New York Times covering the civil rights movement, Vietnam and Moscow before becoming Washington bureau chief. He now also operates the democracy reform effort Reclaim the American Dream.