Arizona now targeted by a pair of Democratic mail-in-voting lawsuits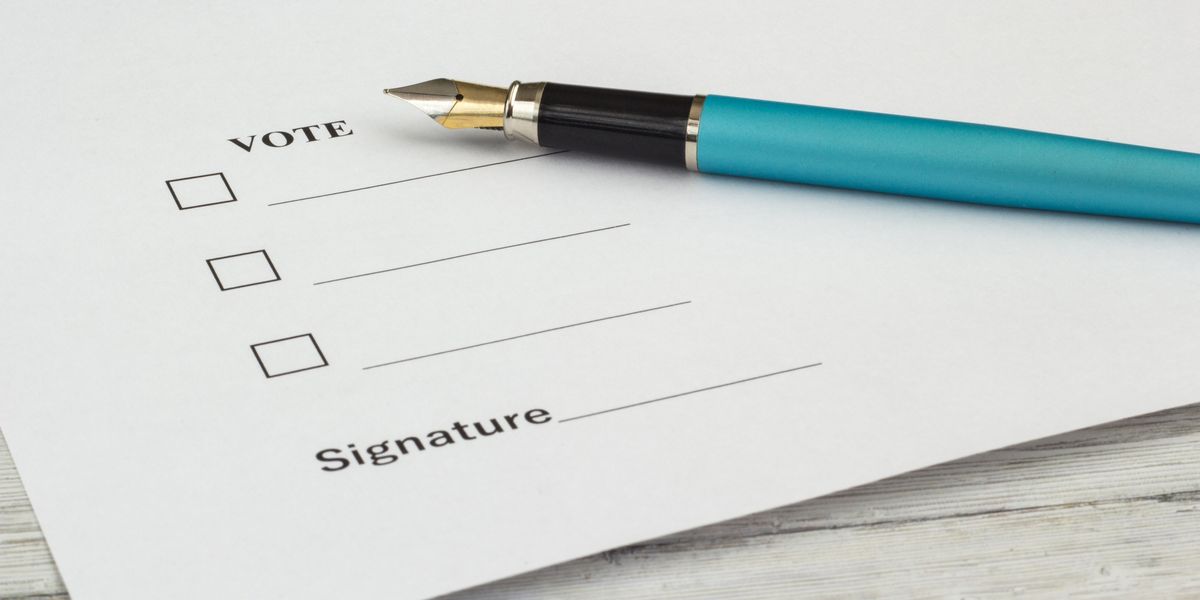 Egor Novikov/Getty Images
Arizona is the latest subject of one of this season's top targets of voting rights litigation: laws that disenfranchise people who forget to sign their absentee ballots or have sloppy handwriting.

With mail-in voting sure to surge because of the coronavirus, easing restrictions on the process has become central to the Democratic effort to boost turnout with courthouse crusades in almost every bellwether state.
The freshest such lawsuit, filed Wednesday, maintains Arizona's signature rules are unconstitutional because voters aren't given an opportunity to correct the mistake of returning an unsigned envelope.
---
It's the second federal suit Democrats have filed over remote voting rules in Arizona, which has become a 2020 presidential battleground and offers the party one of its top Senate pickup opportunities this fall. It's also a state where mail voting has been encouraged for years and is the method by which four of every five ballots are cast.
A federal judge is also considering whether to make the state count absentee ballots that arrive after Election Day.
The new suit maintains that thousands of votes will be discarded unless the rules are changed, if not by the time of the August primary then in November. It asks the federal court to order that voters be given five days after every election to complete the signature line they left blank.
Sign up for The Fulcrum newsletter
This is known as allowing voters to "cure" problems election officials find with their ballots. Only 16 states had processes in place during the 2018 midterm election for informing people they forgot to sign their ballots, or their signature didn't look enough like what was on file, and allowing them to try again.

Not giving that second chance, the lawsuit says, deprives voters of their free speech and due process rights. Similar claims have produced settlements in several states to relax missing signature and mismatched signature rules. Republicans say such tight laws are needed to ward off fraud, but there's essentially no evidence of efforts to steal elections with unsigned or forged ballots
The Arizona Legislature voted last year to allow voters five days to prove their signature was authentic after election officials decided it was not. That measure was promoted by Democratic Secretary of State Katie Hobbs, and a year ago she signaled she'd back a similar grace period for missing autographs as part of a separate voting rights case brought by the Navajo Nation.
Democrats say an average of 3,000 ballots have been rejected for lack of a signature in Phoenix, the state's largest city, in each election in the past decade.
The other lawsuit challenges an Arizona law, similar to what's on the books in about 30 states, invalidating ballots that arrive in the mail after Election Day. It says the state has "no legitimate interest" in enforcing the deadline and should be required to count ballots that arrive five days late, so long as they're postmarked before the polls close.
Recent polling shows Democrat Joe Biden with a solid shot to capture the state's 11 electoral votes, which President Trump won last time by 4 points, and former astronaut Mark Kelly, a Democrat, well-positioned to unseat Republican Sen. Martha McSally. A pair of House seats are also being closely contested.