Arizona 'ballot harvesting' ban will stay in effect when Democrats vote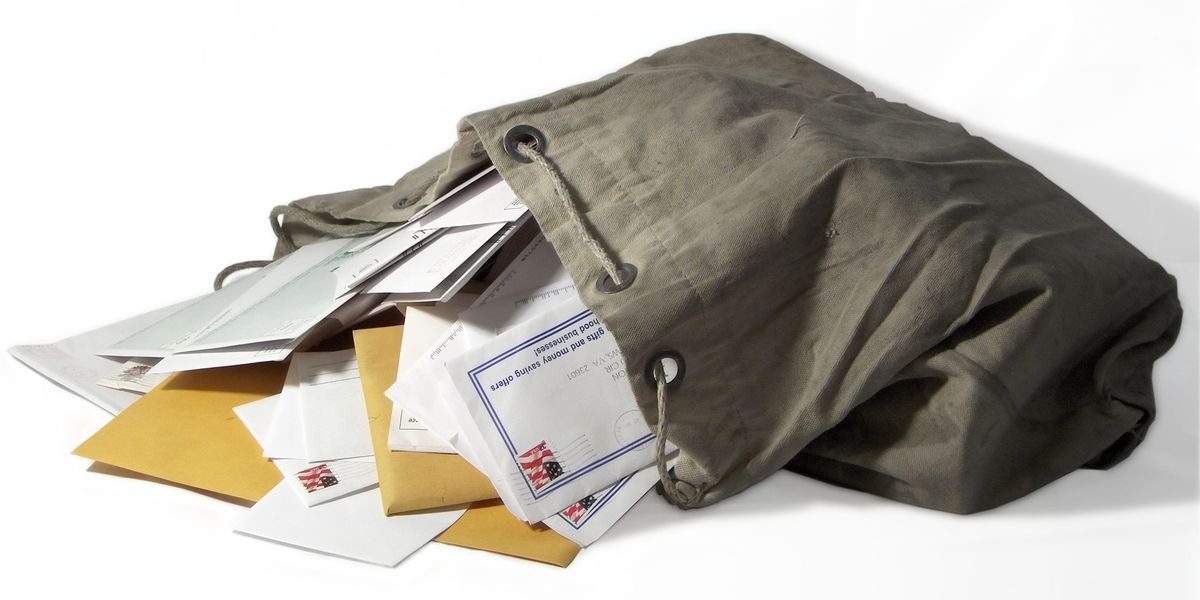 Full value/E+/Getty Images
The Arizona law banning so-called ballot harvesting will remain in effect at least through the state's presidential primary next month.

A divided 9th U.S. Circuit Court of Appeals ruled last month that the four-year-old law, which prohibits collecting and returning the mail-in ballots of a non-family member, was enacted with discriminatory intent in violation of constitutional protections and the Voting Rights Act.
The appeals court also struck down another section of the law, allowing election officials to discard ballots cast at the wrong precinct. State and national Democratic campaign committees challenged the law in court following its enactment in 2016 by the Republican-controlled Legislature.
On Tuesday, however, the 9th Circuit agreed to delay its order while Republican state Attorney General Mark Brnovich appeals to the Supreme Court.
---
It's unclear when the court will announce whether it will hear the case, but it's extremely unlikely that would happen in the next five weeks. If the justices demur, the ballot harvesting law would be overturned. Arizona, with 67 delegates at stake, is the smallest of four states with Democratic presidential primaries March 17.
At its best, neighbors or party operatives gathering and depositing the absentee or mail-in ballots of elderly, disabled or rural voters is a great way to boost turnout. At its worst, it's an invitation to commit fraud by partisans who pick up but then never deliver completed forms from unfriendly precincts.
Sign up for The Fulcrum newsletter
About 80 percent of Arizona voters receive a mail-in ballot they may use if they don't choose instead to vote in person on Election Day, according to the Arizona Citizens Clean Elections Commission, and those ballots can be returned by mail or in person.
Before the law was enacted, anyone — often a campaign volunteer or staffer — could collect and return someone else's unmailed ballot.
Republicans have been critical of the ballot harvesting newly permitted in California, where last-minute deliveries of votes resulted in the election of several Democrats to Congress after tallies on election night had the GOP candidates ahead. And North Carolina was compelled to conduct a do-over of one 2018 House election after evidence surfaced of significant GOP ballot harvesting, which is against the law in that state.
Arizona is one of nine states that allow only a family member the ability to return a mail-in ballot on behalf of another.