Ask Joe: How do I remain resilient when I'm burnt out?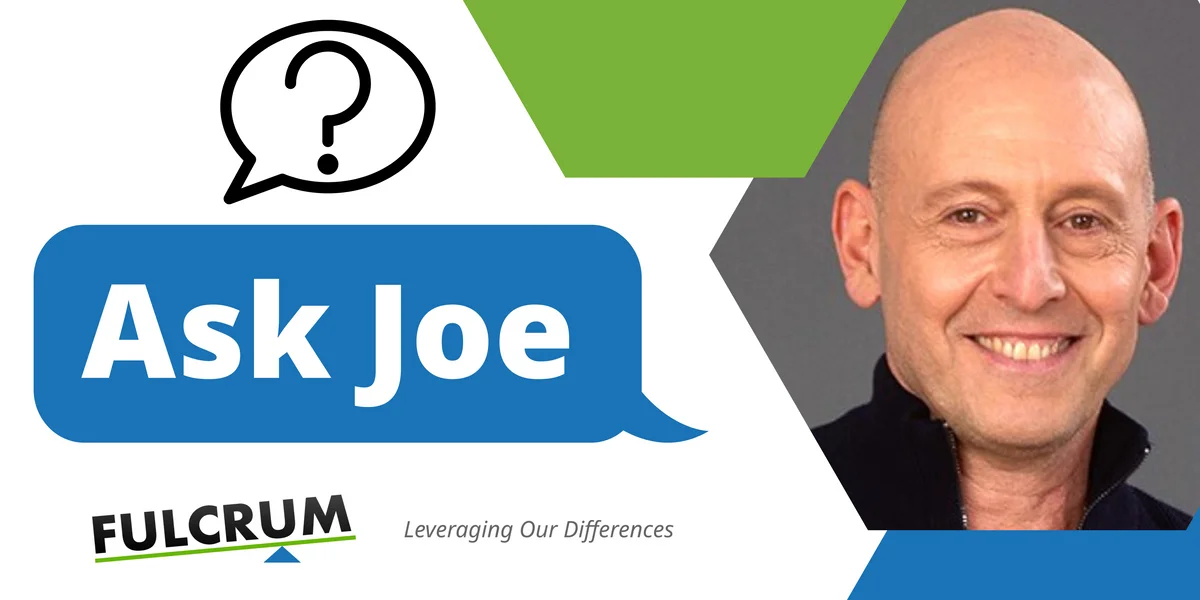 Hi Joe,
You talk about resilience. I think I'm resilient but I'm always exhausted and discouraged. There seems to be more and more to do and I'm already feeling empty. Do you have any suggestions?
---
Burnt Out
Hey, Burnt Out.

I know how you feel. I experience this as well. And I hear this often. It seems like we are asked to get more done, but with less time and resources. And our current global context tends to keep us distracted. We find ourselves pitted against each other and caught up in an emotional and mental whirlwind. This burns us out. With so little time to get things done, how can we carve out time to rest, restore and take care of ourselves?
I talk about self-care and resilience in a way that takes you beyond enduring and surviving, allowing you to tap into internal energy, so that you can meet challenges with grace and skill. What kinds of self-care practices can you do to cultivate physical vitality, emotional grounding, mental clarity and spiritual grounding? With this, you can meet challenges with confidence and finesse. This is an empowering way to look at resilience. Before we can thrive, we need to cultivate within ourselves and with our relationships some sense of balance and stability.
Sign up for The Fulcrum newsletter
Let's look at how self-care increases a sense of internal power and balance.
Because of feeling pressured, or because of judgements about self-care, we jump to the conclusion that it is too time consuming or costly. We may hear ourselves say, "I don't have time to go to a gym. Self-care is for the privileged. I wish I had 45 minutes to waste! It's too expensive." Such narratives undermine and sabotage us as we seek to understand the true purpose of self-care – rest, restoration and rejuvenation.
Shifting perspectives on self-care, and permitting the wisdom of your heart and body to reveal what's good for you, will allow you to discover that the practice of self-care is a moment-to-moment creative process of getting your physical, emotional, mental and spiritual needs met.
Here are some tips that might help you move forward with some self-care commitments:
1. Release distractions. As you let go of distractions (too much time on our devices, too much time following the news, unbalanced diet, not enough time in nature, to name a few), you regain a connection to yourself, quiet the internal storm, and increase your capacity to listen to your own inner wisdom and the parts of you – your heart and body – that are always informing you of what's best for you.
2. Commit to 1-5 minutes each day. Devoting your full attention to 1-5 minutes of self-care will have more impact than 45 minutes of exercise while you are distracted, complaining and worrying that you are wasting time. I call this "The 1440 Challenge."
Have you ever considered how many minutes there are in a day? There are 1,440 minutes in every day of your life. During those minutes we work, sleep, eat, interact with others, travel from one place to the next and many other things. But how many of these 1,440 minutes do you use to nurture yourself? If you can take one minute out of 1,440 to nurture yourself, and do that every day, you will see the quality of your life change.
As you do your one minute, you may notice that you want to add a couple more minutes to your practice. Great! Other days, doing your one minute will be enough.
3. Expand your notion of self-care. It should include the nourishment of your physical, emotional, mental and spiritual self. Imagine finding the time to devote one minute a day to each of these parts of you.
4. Find things that work for you. Be creative. What can you do to increase physical vitality, emotional stability, mental clarity and spiritual grounding? There are so many sources of information on self-care practices. I offer a number of exercises and processes in my book, "Mastering Respectful Confrontation." Feel free to take a look. In the meantime, here are some suggestions of ways to nurture yourself:
Do some jumping jacks, or take a walk without looking at your phone for the physical.
Ask for a hug, eat your favorite dessert or find other ways to pamper yourself for the emotional.
Meditate or do a crossword puzzle for the mental.
Go into nature, or read excerpts from inspirational writers, spiritual teachers or your bible of choice for the spiritual.
I understand that I'm suggesting you put more time into a day that already seems full, Burnt Out. That's why I suggest one minute a day. If you can make that happen, you are on the path to increased internal power, balance and vitality.
And you are worth it.
Joe
To Ask Joe, please submit questions to: AskJoe@Fulcrum.us.