The state of voting: Oct. 31, 2022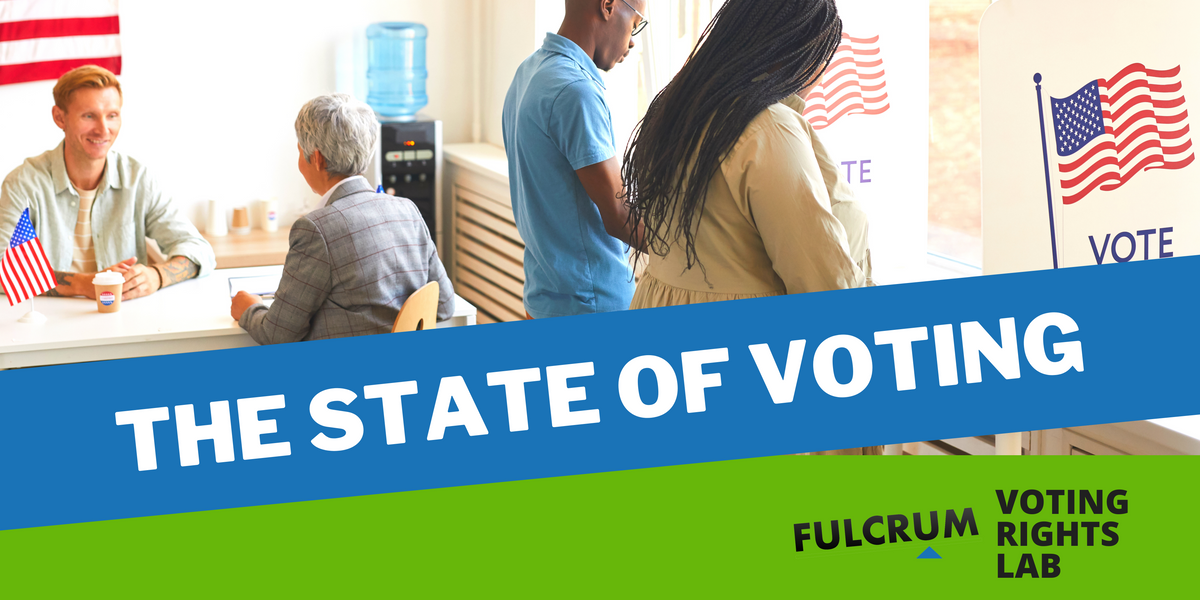 This weekly update summarizing legislative activity affecting voting and elections is powered by the Voting Rights Lab. Sign up for VRL's weekly newsletter here.
The Voting Rights Lab is tracking 2,208 bills so far this session, with 583 bills that tighten voter access or election administration and 1,050 bills that expand the rules. The rest are neutral, mixed or unclear in their impact.
With early voting underway in much of the country, an Arizona court ruled that armed citizens have a First Amendment right to conduct surveillance of drop boxes. Plaintiffs have asked the 9th U.S. Circuit Court of Appeals for an injunction while their appeal is pending. And another Arizona group announced its intent to stop armed surveillance of drop boxes.
Meanwhile, the Nevada secretary of state ordered Nye County to halt its ballot hand count until it could comply with a court order prohibiting it from releasing results prematurely.
Looking ahead: The Pennsylvania Supreme Court has agreed to decide whether counties may count a timely mail ballot cast by a registered, eligible voter if the voter forgot to date their mail ballot certificate. The decision is expected any day.
Here are the details:
---
Arizona voters seek protection from armed drop box surveillance. Responding to complaints of armed individuals surveilling voters at drop boxes in Arizona, groups filed two separate lawsuits seeking restraining orders to prevent voters from being intimidated. The defendants in one of the cases announced they would cease monitoring drop boxes, though the judge in that case has not yet ruled. The judge in the other case denied the request, citing the observers' First Amendment rights. Plaintiffs have asked the 9th Circuit for an injunction while their appeal is pending.
Sign up for The Fulcrum newsletter
A hand count of all ballots is on hold in a Nevada county, but poised to proceed in an Arizona county. The Nevada Supreme Court ordered that Nye County could not livestream its hand count, or otherwise allow public observation of a pre-election hand count, because doing so would result in the illegal premature release of results. Following the court's rulings, Secretary of State Barbara Cegavske ordered the county not to resume hand counting until it could comply with the orders.
Meanwhile Arizona Attorney General Mark Brnovich approved a hand count of all ballots in Cochise County. Arizona Secretary of State Katie Hobbs has indicated an intent to pursue litigation to halt that hand count. Cochise County officials had clarified last week that they would pursue a limited hand count audit after the election, as opposed to a full hand count tabulation of election results, following the threat of legal action by Hobbs' office. It is unclear how the new opinion from Brnovich may affect that decision.