8 places where democracy reform faces the voters on Tuesday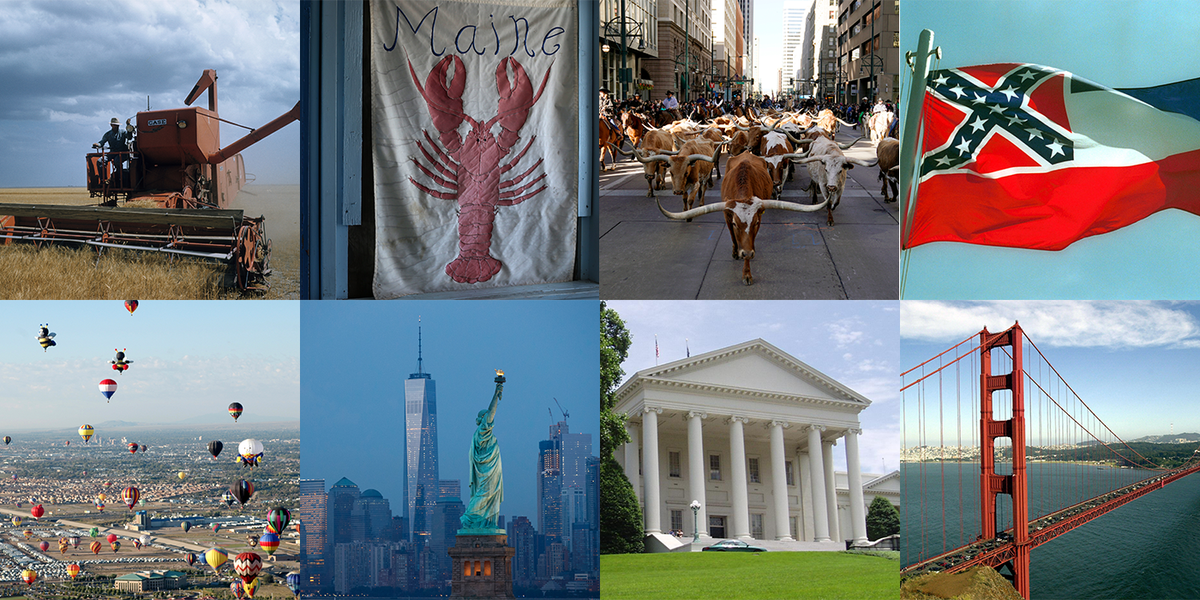 Getty Images
Last year was a really good year for placing democracy reform in the hands of the electorate. This year, not so much.

In the 2018 midterms, ballot proposals adopted in more than a dozen states and cities expanded the use of automatic voter registration, independent redistricting commissions, public financing of campaigns and other democracy reform proposals.
Next week's off-year election will see only a small roster of contests with an expansion of democracy itself on the ballot, and most have relatively narrow scope and limited reach.
But good-government advocates hope a wave of victories creates momentum for a more ambitious roster of proposals to get spots on the ballot alongside the 2020 presidential election.
And while the roster of pro-democracy choices may be limited this Nov. 5, the overall number of direct-democracy opportunities is large. Not since 2007 have so many ballot measures (three dozen) gone before voters in an odd-numbered year, according to Ballotpedia.
Below are the eight items on the ballot next week that good-government advocates are watching most intently — listed alphabetically by where the voting will take place. Four are initiatives in big cities and two are statewide referenda. The others are partisan elections for offices where the future of a reliable and relatable democracy is part of what's in the offing.
Sign up for The Fulcrum newsletter
---
Albuquerque: campaign financing
New Mexico's biggest city could become the second place in the nation to provide voters with taxpayer-funded political donation vouchers, which their advocates hail as a means of promoting a broader base of interest in elections while diluting the power of big money.
Voters are being asked to embrace a fundamental change in local campaign financing, the so-called "Democracy Dollars" program. If adopted, the city would mail each registered voter a $25 voucher, which could only be given to a mayoral or City Council candidate using the city's existing public financing program. (Politicians get $1 for each registered voter in their races by agreeing to limit their campaign spending and collecting small donations from at least 1 percent of their constituents.) The other city with a similar voucher program is Seattle, where its debut two years ago helped diversify the donor base in local elections with more young and low-income residents.
Denver: officials' residency
The mayor should live in your city and your council member should live in your district, right? "Yes" may sound like an obvious answer, but those are not requirements for the top elected officials in the nation's 19th largest city.

Voters are expected to approve a charter amendment requiring the mayor, municipal clerk and city auditor to maintain residency in Denver throughout their terms, and City Council members to keep living in neighborhoods they represent. Getting caught moving away would result in their offices being declared vacant. "This is merely a common-sense clarification of the intent of having representative government," a summary of the ballot measure reads. (To be fair, the council vote to put the issue on the ballot was unanimous.)
Kansas: census adjusting
Kansas is the only state that adjusts census population counts for the purposes of drawing district boundaries for the Legislature. For the past three decades it's done so by excluding military personnel stationed in Kansas and nonresident students at state schools — while including resident military and students in the districts of their permanent residence. In other words, it's a hassle — and one that Secretary of State Scott Schwab estimates would cost $800,000 if still required after next year's census.

The Republicans in charge in Topeka arranged for a constitutional amendment to end the practice, and the referendum is the only item on the statewide ballot this fall. Adoption would amount to a minor victory in the world of gerrymandering reform.
Maine: disabled voting
The challenges facing disabled voters get little attention compared with other issues of tough access to the ballot box like restrictive registration and absentee balloting rules. That's even though the disabled turn out at a higher rate than the general population and more than half say they have faced obstacles to casting their ballots.

A small spotlight on this issue is now focused in Maine. State law already permits those unable to sign their name due to a physical disability to use an alternative signature when registering or casting a ballot. Now voters are being asked if those with disabilities should also be allowed to use an alternative — such as a personal stamp or the proxy signature of another registered voter — on petitions for citizen-led ballot initiatives.
Mississippi: contest for governor
An outcome as close as predicted could mean rare application of the state's unique system for electing top officials, a vestige of the Jim Crow era that has prompted civil rights groups to sue in federal court.

Since 1890, winning the governorship has required a majority of the votes statewide plus carrying a majority of the state legislative districts. The plaintiffs say the intent was to prevent an African-American from winning, and none ever has. State Attorney General Jim Hood is white and wants to be only the second Democrat elected governor since the 1980s. GOP Lt. Gov. Tate Reeves is also white and has a solidly Republican state House in his corner, but invoking those legislators' votes to secure a victory would create national attention for the underlying civil rights issues involved and bad publicity for the party.
New York: ranked-choice voting
The nation's most populous city could also become the biggest jurisdiction in the country using ranked-choice voting. Proponents say a high-profile victory for Question 1 would propel similar efforts nationwide. While it's been embraced by a score of municipalities, the next big target is Massachusetts and a likely referendum next year could make it the second state (after Maine) using the system for state and federal contests.

New York's measure is typical of the RCV approach. It would permit voters in primaries and special elections to list in order of preference as many as five candidates for mayor and other offices. If no one wins outright with a majority of first-choice votes, there would be an instant runoff: The person with the fewest No. 1 votes gets eliminated, those ballots are redistributed based on their No. 2 choices, and the process repeats until one candidate has a majority of support.
San Francisco: contribution limits
Limiting the influence of corporations in local races and shining a light on the backers of political advertisements are key parts of the sweeping money-in-politics proposition facing voters in the fourth most populous city of the nation's largest state.
The ballot measure would ban limited liability companies and limited liability partnerships, such as law firms and many other small businesses, from donating directly to candidates for mayor and other city positions. Other provisions include banning contributions to elected officials from those with a financial stake in city zoning, planning and other land-use matters as well as requiring new disclaimers on political advertisements, specifically ad buyers' sponsors and top donors.
Virginia: General Assembly control
Democrats are cautiously optimistic they'll score the net gains of two seats in each chamber necessary to take over of the General Assembly and, with Gov. Ralph Northam in office for two more years, exert unified control over policymaking in Richmond for the first time since 1993.

If that happens, they have a raft of proposals for expanding democracy on their to-do list. Top on that good-government agenda is legislation allowing the voters to decide in 2020 whether the drawing of legislative and congressional lines should be put in the hands of an independent commission — which would make Virginia the second biggest state (after California) to do so. Other goals include tightening campaign finance regulations and easing access to the voting booth.
Listen to David Hawkings, our editor-in-chief, talk with Newsy about the eight ballot measures.