Bloc of Virginia candidates pushing democracy reform as a blue wave generator
https://twitter.com/saramswann?lang=en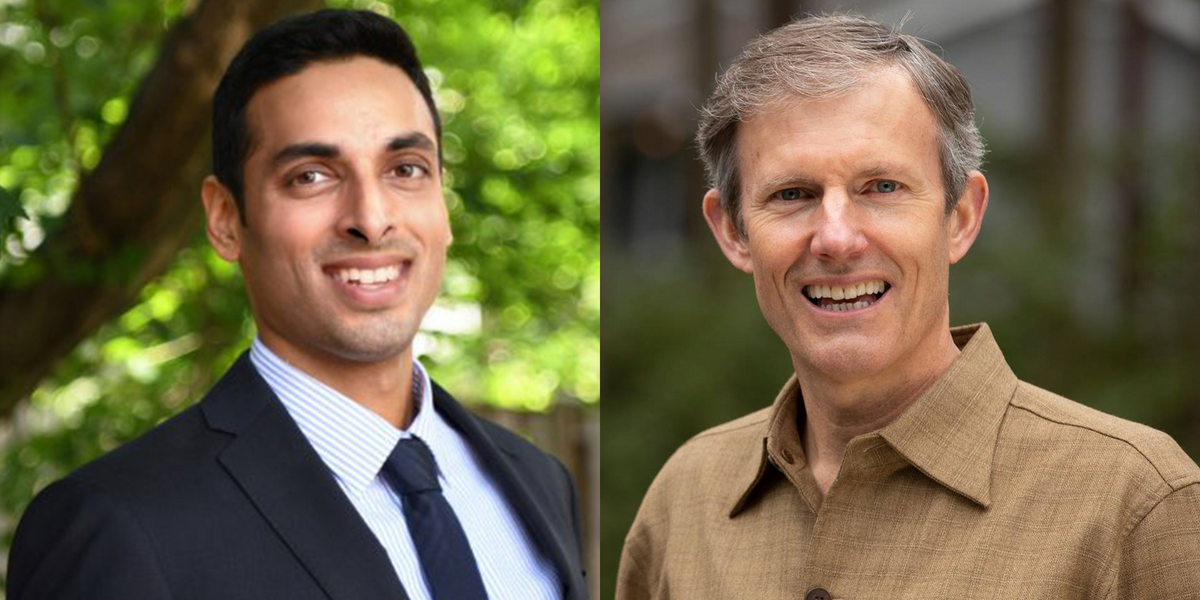 Suhas Subramanyam and Rodney Willett
With elections for every seat in Virginia's Legislature less than four weeks away, a coalition of progressive candidates is hoping to sway voters with the promise to push democracy reform.
In a letter being sent Thursday to every member of the General Assembly, 32 Democrats vying in November — about half with a realistic hope of winning — underscored their commitment to advancing an array of campaign finance and voting rights proposals if they get elected.
"We write to you today to put Richmond on notice. We are determined to reform the broken system and spark a restoration of confidence should we be granted the honor of serving our respective districts," they wrote.
---
Two years ago, Virginia elected Democrat Ralph Northam governor and flipped 15 seats in the Legislature from red to blue, the biggest such partisan shift since 1899 and a herald of the big Democratic gains nationwide in the 2018 midterms. But Republicans still maintained narrow control, with two-seat majorities in both chambers.
If Democrats manage to win control of both chambers in November, the next two years would mark the first period of total Democratic control over Virginia's government in a quarter century. An array of stalled progressive policy ideas would presumably get on the agenda, and at a minimum the Democrats would control the drawing of the state's 11 congressional districts and the legislative boundaries for the next decade.
Sign up for The Fulcrum newsletter
Eight of the candidates who signed the letter are challenging Republican state senators, with a subset of three running in battleground races in part because Northam carried their districts in his gubernatorial win.
Eighteen are challenging GOP incumbents for the state House, including eight in races where voter patterns give the Democrats a reasonable shot. The other six House candidates are running for open seats, two with a reasonable chance to flip districts from red to blue.
Just two of the letter-signers are lopsided favorites to win by holding deep blue House seats: Rodney Willett of Richmond and Suhas Subramanyam of the Washington exurbs, who won his primary this summer by running on a democracy reform platform pushed by the cross-partisan group Unite America.
The letter-signers pledged that if elected they would push bills to:
Establish contribution limits for campaigns in Virginia to dilute the influence of big-money donors.
Ban corporations from giving money to elected officials in the Statehouse.
Increase transparency around the original sources of political spending in the state.
Put before the voters a measure that would turn redistricting of the state over to a nonpartisan commission.
End policies seen as making it too difficult to vote.
The candidates say these reform initiatives must pass first "to set the stage" for work on other issues, such as gun control, health care, education, climate change and the economy.
"If Virginians do elect a Democratic majority this November, we must heed their call to create a New Virginia Way that works for everyone — not just for big donors and special interests — and to restore trust in our government. It is time for Virginia to lead the nation toward a new birth of democracy and freedom," the letter reads.