RepresentUs marks 10th anniversary with a new CEO
https://twitter.com/davidmeyers?lang=en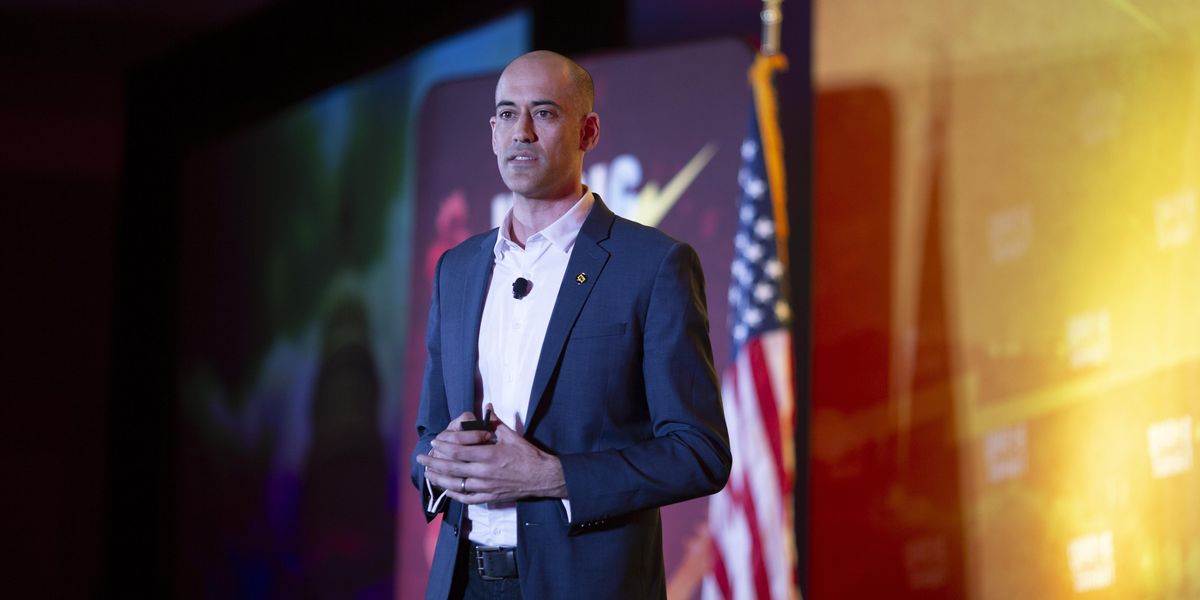 RepresentUs
Editor's note: This story has been updated to correct Sen. Lisa Murkowski's support for voting rights legislation.
The new year brought with it a change in leadership at one of nation's leading cross-partisan political reform organizations, as RepresentUs announced Tuesday that co-founder Joshua Graham Lynn has been elevated to CEO.

Ten years ago, Lynn and Josh Silver co-founded RepresentUs to advocate for systemic changes to the American political system. Silver had been serving as CEO, but is stepping aside to serve as executive chairman.
Lynn and his peers across the democracy reform movement have an ambitious agenda focused on voting rights, gerrymandering, election integrity and campaign finance.
---
"In 2012, in the wake of Citizens United, we — Josh Silver and I — recognized the urgent need to start addressing systemic reform ... and we recognized the need for an organization not focused on Democrats or Republicans but focused on bridging the ideological divide," said Lynn.
In the ensuing decade, RepresentUs has been among the leading advocates for causes like open primaries, ranked-choice voting and ethics changes, claiming success in more than 125 instances around the country.
Lynn, who had served as president of the organization, has a background in marketing and creative services. RepresentUs, which counts numerous big-name actors and musicians among its cultural advisers, has gained national exposure through its short films and ads featuring the likes of Jennifer Lawrence, Omar Epps, Ed Helms, Michael Douglas, Mark Ruffalo, and Katy Perry and Orlando Bloom.
Sign up for The Fulcrum newsletter
RepresentUs and other organizations working on election and voting reform are currently supporting efforts to push a pair of bills, the Freedom to Vote Act and the John Lewis Voting Rights Advancement Act, through the Senate. The bills have been passed by the House of Representatives but have been blocked by Republican filibusters in the Senate.
"This fight is not over. There's plenty of opportunity," said Lynn. "We need to keep the volume turned up and keep being strategic. If we continue to be smart and use the right messengers for the right constituents — the right members of the Senate — we can move forward."
Lynn likened the fight for federal voting reforms to "The Sixth Sense.. He believes that once the bills pass, it will be obvious that they were needed.
"Once you see it, you go, 'Oh my God, I can't believe I didn't see it before,'" he said.
The RepresentUs leadership believes that the transition will go smoothly, thanks to the partnership between Silver and Lynn.
"Joshua Lynn has been an essential element in nearly every facet of RepresentUs' success and has a smart vision for the future. Silver will be continuing to advise as Executive Chairman to ensure a smooth transition," the pair wrote in a letter.
Lynn further explained how their collaboration has been key to the organization's success: "Josh and I have been working very closely in lockstep for the last 10 years. It's been a great partnership. We challenge each other but it's been very aligned."
Lynn and the team have their work cut out for them going forward. There is an urgent need to build on their past nonpartisan victories, he said, because "what we saw in 2020 was not the end but the top of a slippery slope toward the fall of democracy."
"We basically need to build a nonpartisan countervailing force to those who are countermanding democracy, the followers of the Big Lie," he said.
To that end, Represent Us will look to fill strategic gaps and boost advocacy efforts where they are needed most. He pointed to the work RepresentUs has done in West Virginia to influence Democratic Sen. Joe Manchin.
Manchin had opposed the Democrats' first wide-ranging election reform bill, the For the People Act, but worked with colleagues to draft a somewhat more limited version that became the Freedom to Vote Act that he hoped would attract Republican support, but so far none have signed on. Alaska's Lisa Murkowski is the only Republican senator to provide support for the John Lewis voting rights bill.
But Manchin and Democrat Kyrsten Sinema remain opposed to changing the filibuster rules to enable passage of the bill.
Lynn noted that ReprentUs made a heavy push in West Virginia around the Freedom to Vote Act, organizing communities of faith and military veterans, among others, to urge Manchin forward. He has high hopes that similar work — building what he says will "effectively be the largests grassroots, nonpartisan pro-democracy movement in the country" — will form the roadmap for success in 2022, 2024 and beyond.