Kemp's judicial election cancellation heads to Georgia appeals court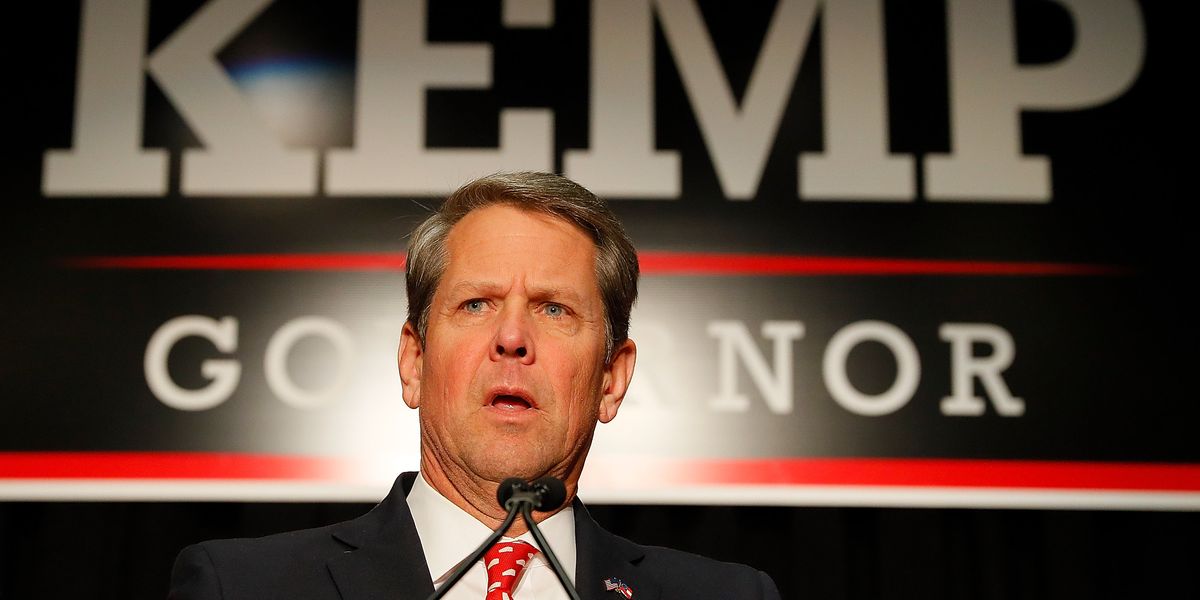 Kevin C. Cox/Getty Images
The two politicians who want to be candidates for the next opening on Georgia's highest court are appealing a judge's ruling that there doesn't have to be an election.

Their trips to the courthouse Wednesday and Thursday are the latest moves in what has rapidly become a flashpoint in the world of good governance: Republican Gov. Brian Kemp's declaration that he, not the voters, will decide how to fill a not-yet-empty seat on the state Supreme Court.
The law seems to have provisions supporting him as well as those desiring the special election the governor has called off. But the reality is that Kemp's motives are under heightened suspicion since he narrowly won the governorship in 2018 amid evidence that, as secretary of state, he was complicit in an array of voter suppression efforts.
---
Justice Keith Blackwell, whose six-year term ends in December, told Kemp last month that he was dropping his re-election bid and would resign six weeks early, on Nov. 18. Kemp's office then told the new secretary of state, fellow Republican Brad Raffensperger, that Kemp would fill the seat by appointment so the position should be dropped from the May 19 judicial election ballots. Raffensperger complied.
A former Democratic congressman from Athens, John Barrow, and a former Republican state legislator from Atlanta, Beth Beskin, then sued in state court to get the election back on the ballot on the grounds it had been illegally canceled. They asked a judge to order Raffensperger to put it back on the calendar and allow candidates to qualify.
Sign up for The Fulcrum newsletter
The two candidates lost the first round on Monday, when Judge Emily Richardson ruled that state law and the Georgia Constitution dictate the seat became vacant Feb. 26, when Kemp signed a letter accepting the justice's resignation.
Even though the effective date of Blackwell's resignation is six months after the election, the judge said, Kemp has the authority under the state Constitution to name his successor.
Barrow's request for the Georgia Court of Appeals to reverse that ruling says the judge is flat wrong. "The Constitution clearly requires a vacancy as a condition precedent to the Governor's power to appoint," his petition says, and the state Supreme Court itself has ruled "a vacancy occurs when the office is unoccupied and when there is no incumbent lawfully qualified to exercise the powers of the office."
Blackwell, 44, says he's returning to private practice to make his family finances cushier before his children go to college — abandoning a rapid rise in conservative judicial circles that put him on the state's highest court when he was 36 and on the list of 21 potential Supreme Court nominees Donald Trump produced during the 2016 campaign.