Voting rights suits cause budget pain in Georgia, attorney general laments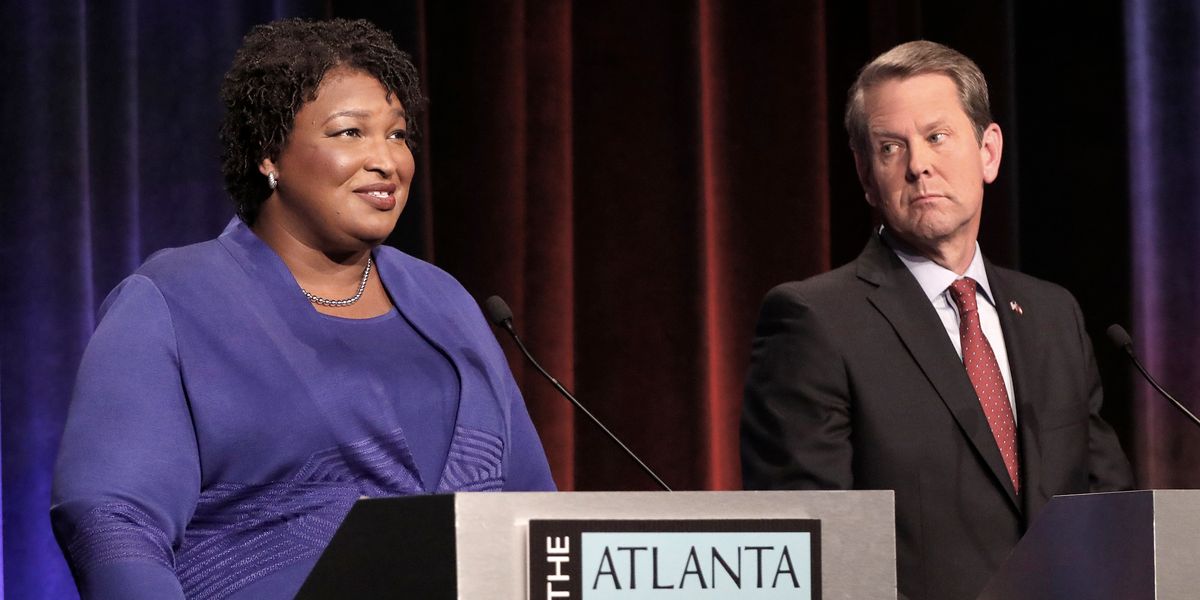 Pool/Getty Images
Defending against a growing wave of voter suppression lawsuits is starting to put a real pinch on Georgia's budget, the state's top attorney says.

More taxpayer money to hire more lawyers will be needed soon, especially because additional voting rights litigation is anticipated in coming weeks, Attorney General Chris Carr on Monday told fellow Republicans who control the purse strings at the state capital.
The rules governing the state's elections have been set or maintained by the Republicans who have held all levers of power for the past 15 years in the Deep South's most populous state. But since Democrat Stacey Abrams came within a whisper of getting elected the nation's first black female governor in 2018, and blamed restrictive policies for preventing thousands of her supporters from casting ballots, Georgia has become the marquee venue for voting rights challenges nationwide.
---
"We are currently maximizing our internal capacity with elections lawsuits against the state," Carr told a state House appropriations panel, "and there are more lawsuits coming our way this year and in the future."
GOP Gov. Brian Kemp's budget is asking to take almost $400,000 from the office of the secretary of state, which runs elections, and give it to the attorney general for "legal services to support election security." More than that will ultimately be needed, Carr said, because "the fiscal impact that this litigation will have on the state in the coming months and years is significant."
Sign up for The Fulcrum newsletter
His office has assigned two staff attorneys to work full time defending election lawsuits and five others to help on top of their traditional workloads. But the attorney said hiring private firms for parts of the cases would be required — and at a time when Kemp is working to persuade the General Assembly to cut state spending 4 percent this year and another 6 percent next year.
Abrams and the advocacy group she founded after losing the governor's race, Fair Fight Action, have brought a comprehensive federal lawsuit saying Georgia's system amounts to an unconstitutional series of obstacles that are disproportionately likely to disadvantage African-Americans. It's focused on getting the courts to strike down the state's policies for purging voter rolls, delaying the processing of registration applications, short-staffing polling places in urban and rural precincts, and requiring exact documentation matches (down to the middle initial) for people seeking to cast absentee and provisional ballots.
National Democratic campaign organizations, meanwhile, have challenged the state's high rate of rejection of absentee ballots and its rule assuring the names of Republican candidates always appear first on the ballot.
"Unfortunately, we have to spend a tremendous amount of time and energy dealing with ongoing litigation," GOP Secretary of State Brad Raffensperger testified at another budget hearing.
In addition to mounting defenses in those cases, the state's legal bills also include paying for storage. That's because last year a federal judge ordered Georgia to hang on indefinitely to all the voting equipment that's been used in elections under dispute, although almost all of it has been replaced by more modern technology for 2020. The storage bill alone is about $400,000 a year.
The odds that the state's legal bills will eventually abate are small. Demographic shifts mean Georgia's politics will eventually become increasingly purple — and Democrats are eager to hasten that switch. They are vowing to compete aggressively, and expensively, not only for the state's 16 electoral votes this year but also for both Senate seats. But their chances of upsets are reliant on big turnout from the black communities who maintain their balloting is subject to unfair regulation.