Democrats sue in 3 bellwether states to get a shot at the top ballot line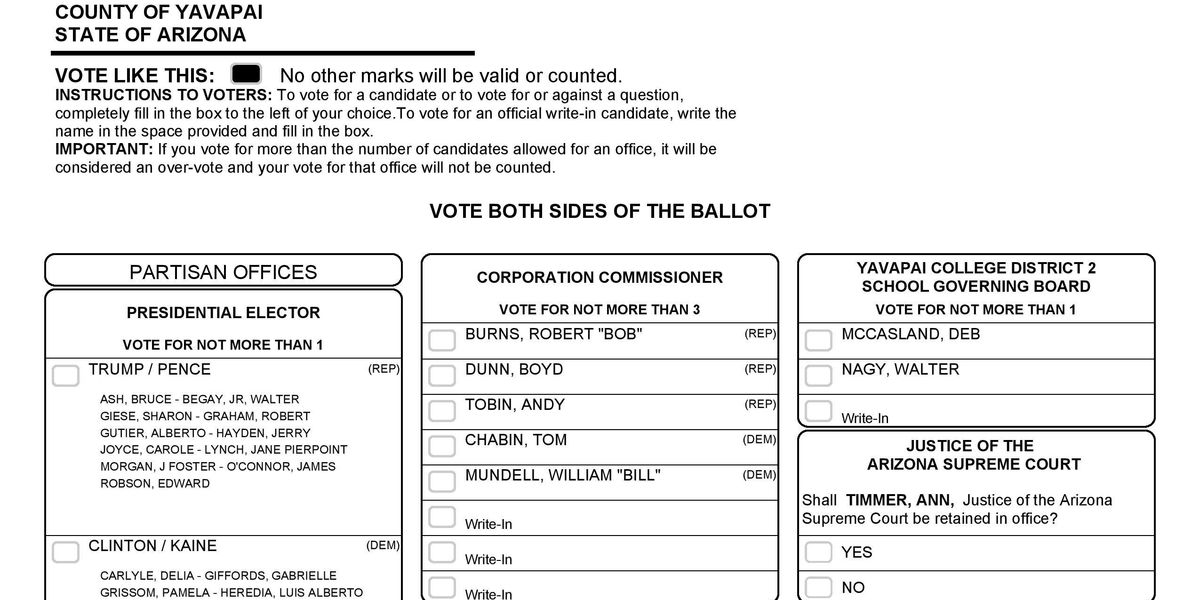 Republicans have been listed first on the ballot in every election in Arizona for almost a decade, in Georgia for more than a decade and in Texas for two decades. The Democrats have launched a coordinated campaign asserting that practice is unconstitutional and that they deserve a shot at poll position in all three potential 2020 battlegrounds.
The three state parties, along with the Democrats' national campaign committees, filed federal lawsuits Friday challenging the laws governing the construction of the ballots in all three states.
Perpetuating the current ballot order gives the GOP a "significant, state-mandated advantage," says the filing in Arizona. The Georgia suit argues state law violates voters' equal protection rights under the Constitution and creates an "undue burden" on voting rights. The "position bias" of the Texas law, that claim says, perpetuates a Republican dominance in Texas under which no Democrat has won a statewide race since 1994.
---
The Democrats are already pursuing similar litigation in Florida, where their evidence includes research showing the party listed first on the ballot has about a 5 percentage point built-in advantage.
A 2016 Sam Houston State University study showed ballot order in Texas has a significant effect on which candidate voters choose, particularly in down-ballot races. In lower profile elections, such as for school board, the study determined going from last to first on the ballot boosted a candidate's voting share by 10 percentage points.
Sign up for The Fulcrum newsletter
With the 2020 election a year from Monday, Democrats are putting a concerted effort into changing election procedures in red states that are turning purple. By easing access to the ballot box, they hope to gain a competitive edge in both the presidential and congressional contests.
Georgia, Texas and Arizona are all looking at highly competitive Senate races next year, and the Democrats have been talking about contesting their combined 65 electoral votes as well. Texas last backed the Democrats' nominee in 1976, Georgia in 1992 and Arizona in 1996, but turnout by young people and minority groups has been steadily increasing.