Not from here? Then don't send political donations, Arizona lawmaker says
https://twitter.com/saramswann?lang=en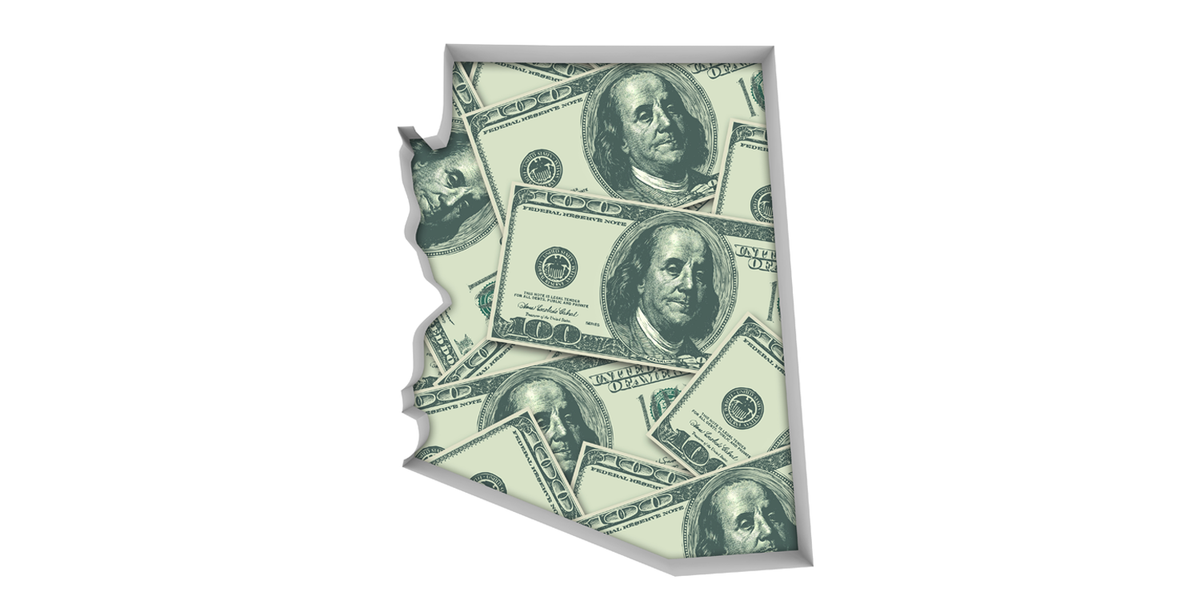 iQoncept/Getty Images
While more and more states and localities are moving to ban foreigners from influencing their elections, one Arizona lawmaker wants to take it a step further.

Republican state Rep. Bob Thorpe is not as concerned about people from other countries as he is with people from other states. So last week he proposed legislation banning contributions to legislative and ballot initiative campaigns from anybody outside Arizona.
A similar measure in South Dakota has been struck down as an unconstitutional restriction on speech, while a version in Alaska has been tied up in litigation for years.
---
Thorpe and other Republicans typically extend their hands-off approaches to governmental regulation to include restrictions on campaign financing. But the Tea Party conservative says he's now more interested in preventing wealthy people from other parts of the country (particularly the liberal coastal elites) from influencing election outcomes that would only affect the people of Arizona.
The Legislature is only narrowly in Republican hands, and prospects for the bill getting through before this year's session concludes at the end of April are unclear. In addition,
Tom Collins, the executive director of the state's nonpartisan campaign finance regulatory agency, says the proposal is probably unconstitutional.
Thorpe conceded that point to the Arizona Daily Star. But he said he's pushing the measure anyway in hope of eventually making the Supreme Court decide the issue.
Sign up for The Fulcrum newsletter
Last spring a federal judge said the First Amendment would be violated by implementing a ballot measure, approved by South Dakotans with 56 percent support in 2018, calling for a complete ban on out-of-state campaign contributions. The state has not yet filed an appeal.
Meanwhile, the Supreme Court in November sent back to the 9th U.S. Circuit Court of Appeals a challenge to an array of campaign finance restrictions Alaska imposed in the 1990s, including a cap on how much candidates for governor or the Legislature may receive from outside the state. Back in 1999, however, the Alaska Supreme Court ruled this limitation did not violate the First Amendment.
The bill by Thorpe, who is barred by state term limits from running to represent the Flagstaff area again this November, says any person or corporation from another state "shall not make a contribution to any committee located in this state or any person or candidate for office in this state." The bill does not mention independent expenditures, so presumably super PACs could still spend on advertising to influence Arizona elections.
In explaining his rationale for the measure, he pointed to the $24 million spent in favor of a 2018 ballot measure that would have required the state to boost its renewable energy usage. Much of the money was spent by the political action committee started by billionaire Democratic presidential candidate Tom Steyer. In the end, though, the ballot initiative was rejected, in part thanks to a $40 million campaign by Pinnacle West Capital, headquartered in Phoenix.