Meet the reformer: Mike Burns, who wants you to vote early (in age) and often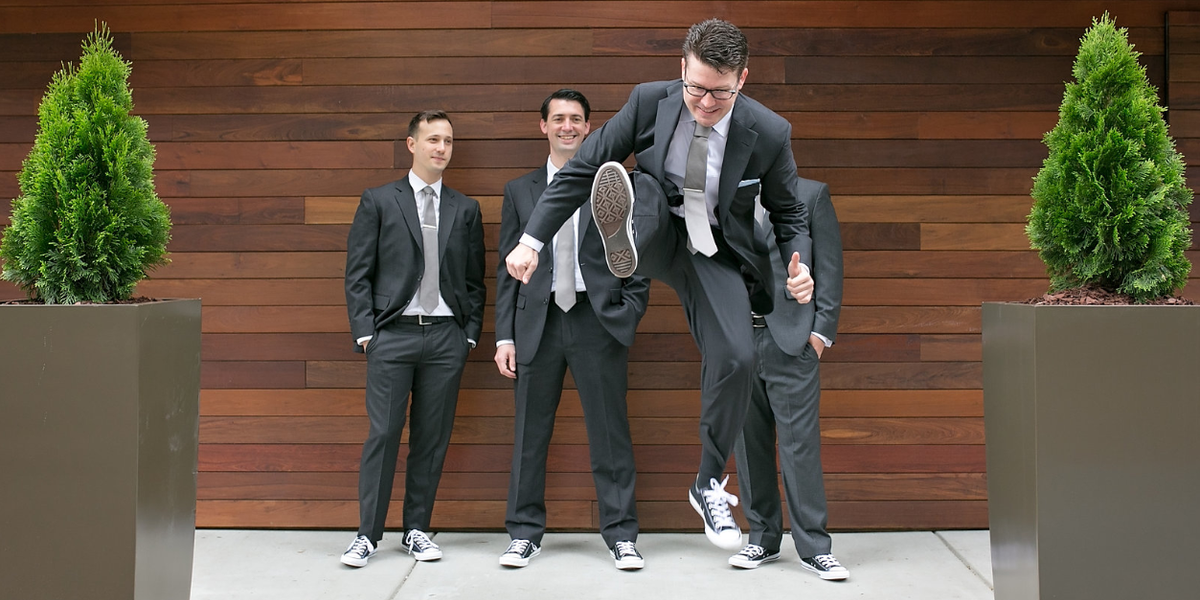 Photo courtesy Mike Burns
After college at Longwood University and before law school at Catholic University, Mike Burns spent four years getting a first-hand look at what it takes to get people to vote. He managed Gerry Connelly's 2007 campaign for re-election to lead the biggest county in the Northern Virginia suburbs, a year before the Democrat won his seat in Congress. Then he became executive director of the Fairfax County Democratic Party. Now, rather than running campaigns, he's working to help more students vote as national director of the Fair Elections Center's Campus Vote Project. His answers have been lightly edited for clarity and length.
What's the tweet-length description of your organization?
We work with universities, community colleges, faculty, students and election officials to reduce barriers to student voting. Our goal is to help campuses institutionalize reforms that empower students with the information they need to register and vote.
---
Describe your very first civic engagement.
When I was in high school, we had a history-government class requirement that you had to complete a certain number of hours engaging in the political process. I put up signs for a candidate: Barry for Sheriff. I remember because my best friend's name was Barry and we got a real kick out of this. I attended some debates and forums for local elections, distributed campaign literature door-to-door and made phone calls for a state House race. I did not realize it at the time, but I see now it is an ingenious way to introduce young people not just to the offices, candidates and issues — but also to how they engage with the local community.
Sign up for The Fulcrum newsletter
What was your biggest professional triumph?
I feel particularly proud whenever a young person who has worked with us goes on to do amazing things. Campus Vote Project has built is always looking to improve the leadership development of the student leaders we engage in this work. I could not be prouder that we have hired two of them as full-time staff. This is essentially my retirement strategy. As we keep creating leadership stepping stones, eventually someone who started out in a student role with CVP will take over my position in the national office.
And your most disappointing setback?
Every time I read a headline that says young people are "apathetic" or portrays them as non-voters. Young people have always been at the center of social movements in this country — from the civil rights and anti-war movements of yesterday to the March for Our Lives and climate change activism of today. I have the privilege of working with students at the forefront of the continuing fight for voting rights and a democracy that includes everyone. And it disappoints me when older folks in positions of power distort this narrative instead of showcasing young leaders and working to build them up.
How does your identity influence the way you go about your work?
I am a middle-aged white guy with a law degree so I have to be cognizant of that privilege every day in my job. I am constantly amazed by the tremendous CVP staff and our student Democracy Fellows and the array of identities, backgrounds and lived experiences they bring to our efforts. As a manager of such a diverse group, it is incumbent on me to continually learn and make space for us as an organization to go beyond just diversity and address equity and inclusion.
What's the best advice you've ever been given?
Hope for the best and plan for the worst. After law school I regularly took to describing myself as not "risk averse," but just "very risk aware." The corollary to this is that I think my staff is probably sick of me using the phrase "How do we set them up for success?" every time we plan something new.
Create a new flavor for Ben & Jerry's.
Healthy DemocraSea — chocolate fro-yo with sea salt and caramel.
What's your favorite political movie or TV show?
"Veep." It was laugh out loud funny because all the jokes and bits started with a kernel of truth and then took them to their absurd extreme. Unfortunately, our current political climate has also taken itself to such extremes that they could no longer come up with new material that would still be funny.
What's the last thing you do on your phone at night?
I have an 11-week-old son, and we track on an app how much he eats, sleeps and does other things. So usually the last thing is listening to a podcast with my headphones while I put his nighttime feeding into the app.
What is your deepest, darkest secret?
Oh my. I am an unabashed voting rights activist who constantly works to convince young people and students that their vote matters. But I do not have a perfect voting record. I have a December birthday so I just missed my first chance to participate in an election at the end of high school. But in Virginia there are elections every year — state and local in the odd-years along with federal in even years. And my first year of college was an off-off year in Virginia — i.e. no statewide races for governor, lieutenant governor or attorney general, just state legislature and local. I totally missed this and did not think to get an absentee ballot and vote until the following year when it was a presidential election. I started working on campaigns and for voting rights ever since to make up for this.