Cruz, Ocasio-Cortez still discussing revolving door bill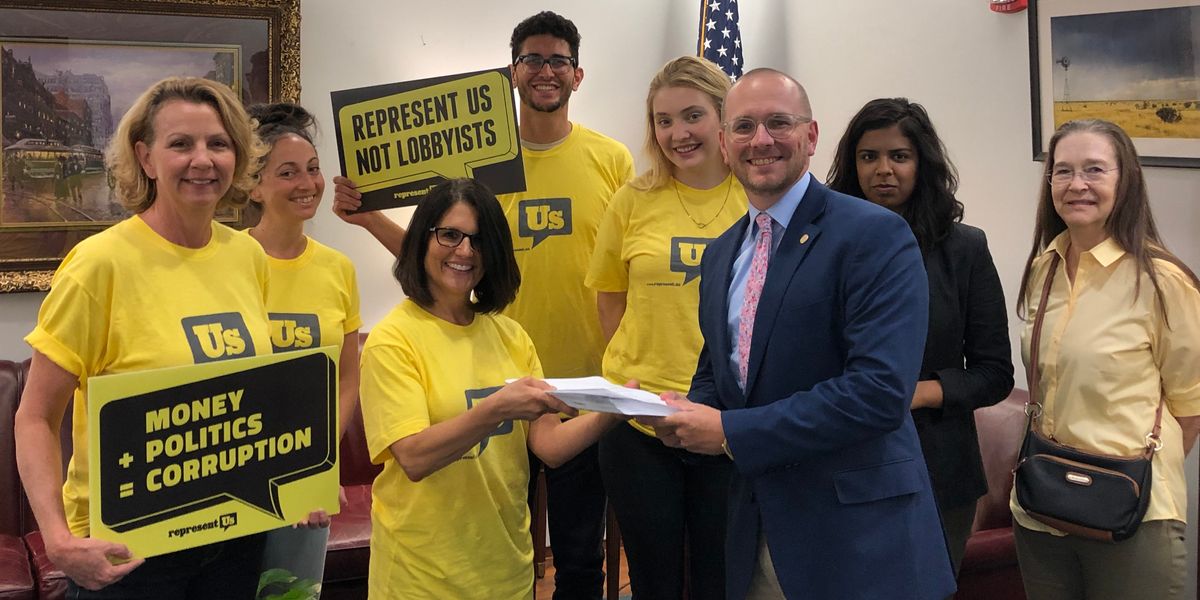 RepresentUs
Remember that tweet exchange in May between Sen. Ted Cruz and Rep. Alexandria Ocasio-Cortez, the one where they discussed bipartisan legislation to ban former members of Congress from becoming lobbyists?
To recap: Ocasio-Cortez tweeted her support for legislation banning the practice in light of a report by the watchdog group Public Citizen, which found that nearly 60 percent of lawmakers who recently left Congress had found jobs with lobbying firms. Cruz tweeted back, extending an invitation to work on such a bill. Ocasio-Cortez responded, "Let's make a deal."
.@tedcruz if you're serious about a clean bill, then I'm down. Let's make a deal. If we can agree on a bill with… https://t.co/nhC6167MH5

— Alexandria Ocasio-Cortez (@Alexandria Ocasio-Cortez) 1559249165.0
The news cycle being what it is, it's easy to forget how the media jumped on the idea of the Texas Republican and the New York Democrat finding common ground on a government ethics proposal. Since then, we've collectively moved on — but not everyone forgot.

The government reform group RepresentUs recently drafted a petition asking Cruz and Ocasio-Cortez to follow through on their idea, gathering more than 8,000 signatures.
---
In late July, members of the Austin chapter of RepresentUs met with Cruz's district staff to deliver the letter and were told Cruz and Ocasio-Cortez were still in communication about the legislation.
"We left feeling very satisfied with the experience," Paula Barkan, Austin chapter leader of RepresentUs, said of the meeting. "We were on the same page."
Sign up for The Fulcrum newsletter
Ellen Moorhouse, communications manager at RepresentUs, said the group is now hoping to schedule a meeting with Ocasio-Cortez's staff in New York to deliver the same petition.
Ocasio-Cortez's team didn't respond to an email about the petition, but she indicated in an interview in early June that the tweet exchange wasn't just talk.
"Our legislative teams are meeting," Ocasio-Cortez told The Young Turks, adding that she was hoping to work with Cruz on legislation that banned former members from working not only as registered lobbyists but also as so-called shadow lobbyists, or non-registered consultants hired by lobbying firms to help influence policy.
"The real question here that we're trying to figure out in this collaboration is how far he's willing to go," she told TYT.

In early June, at least, she said she was "encouraged" by the progress, especially since Rep. Chip Roy, a Republican from Texas and former chief of staff for Cruz, had also reached out to her office in support of the ban.
Happy to lead or otherwise co-sponsor in the House, @AOC and @tedcruz. https://t.co/48JFv3IGrx

— Chip Roy (@Chip Roy) 1559253302.0
Congress returns to session Sept. 9.