6-vote Iowa race is fresh test for election integrity, trust in Congress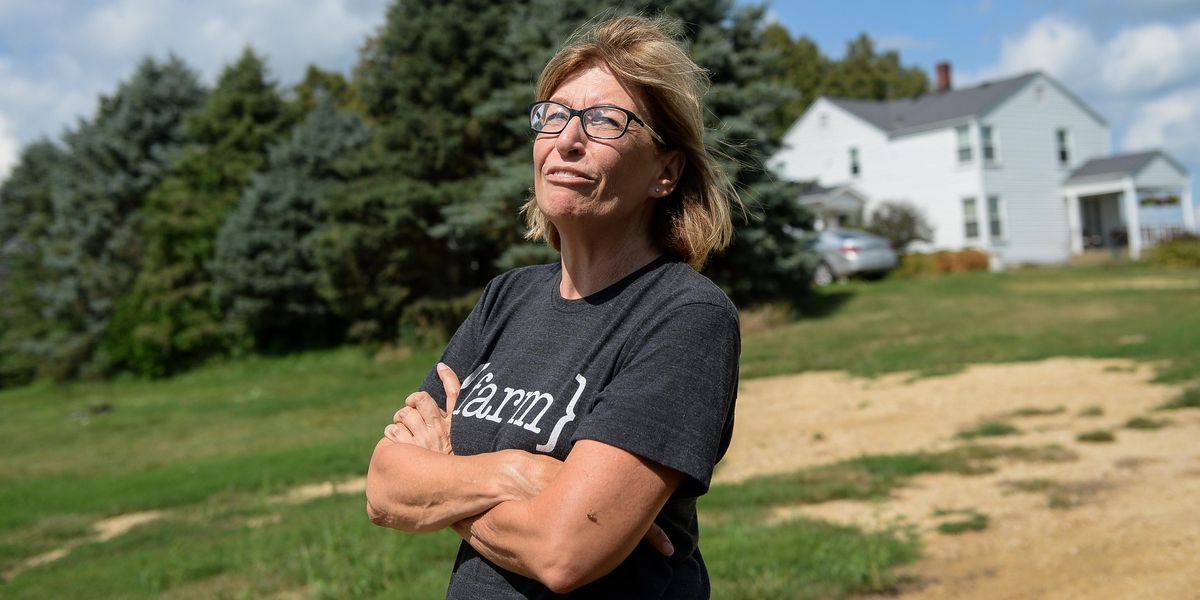 Caroline Brehman/Getty Images
One lesson about elections reinforced time and again this year is that states get to decide almost all their own rules, Washington bigfooting with its own decisions only rarely.

The closest congressional contest in four decades looks to be one of those times.
A Democrat who fell a scant six votes short, in a district covering southeastern Iowa, says she will challenge the result in the House itself — triggering a highly unusual process that threatens to eradicate any small measure of bipartisan collaboration that might germinate in the new Congress.
---
The last race that was single-digit close was decided 36 years ago by the House. And the fight over what got dubbed the "Bloody 8th" district of Indiana was one of the bellwether moments in the transformation of the House from a place of policymaking collegiality to a chamber wracked by dysfunction and scorched-earth partisanship. Democrats who already held a significant majority voted to seat one of their own despite final results in favor of the Republican, and the GOP collectively vowed to neither forgive nor forget.
The move by the aggrieved Iowa candidate, former state Sen. Rita Hart, pushes Speaker Nancy Pelosi toward a highly awkward choice — with consequences for the public's rattled faith in the integrity of elections as well as its dim view of Congress.
Sign up for The Fulcrum newsletter
Arranging a party-line vote to seat Hart would pad ever so slightly the smallest Democratic majority since World War II, probably five seats without her. But to do so the party would need to sacrifice any hope of GOP comity next year while weathering passionate and plausible allegations of hypocrisy in the pursuit of power.
That's because the move would require the House to disregard the finalized election results in Iowa, at the same time Democrats are of once voice about how the presidential race is over and Joe Biden is definitely president-elect now that all six states where President Trump is contesting his defeat have certified their results.
The Republican winner, at this point, is state Sen. Mariannette Miller-Meeks, a physician who has lost two previous bids for the seat. A recount finished Monday cut her original victory margin of 47 votes down to only six out of 394,000 cast, and that result was certified.
Hart could have appealed under a state procedure that would have given her only until Tuesday to make her case to a specially convened panel of five judges, a timeline she said was implausibly fast.
Instead, she will contest the election under a 1969 federal law that sets out procedures for the House to use. It says the state's result is presumed valid and she must prove Iowa got it wrong. Hart contends several batches of valid votes were improperly excluded from the state's tabulations.
She has a month to file her complaint, at which point the House Administration Committee could conduct an investigation of its own for as long as it wants before making a recommendation to the full House, which would decide who to seat by a simple majority vote. In the meantime, the House would decide if Miller-Meeks could occupy the 2nd District seat, which takes in Dubuque and Iowa City.
The Constitution says the House is the ultimate judge of the "elections, returns and qualifications" of its members.
In southwestern Indiana in 1984, the GOP secretary of state certified a 34-vote victory for Republican Richard McIntyre over Democratic incumbent Frank McCloskey. A recount expanded McIntyre's margin to 418 votes, but Democrats contended the process was spoiled by different standards used to accept or reject ballots in the 15 counties.
The House refused to seat McIntyre during its inquiry, which culminated in the nonpartisan Government Accountability Office, the audring and investigative arm of Congress, conducting its own recount and deciding McCloskey had won by four votes. Republicans walked out in protest after the House voted to seat him. (He was ultimately defeated a decade later.)
The next time the process was pursued to the end was after the 1998 election of California Democrat Loretta Sanchez. The losing GOP incumbent, Bob Dornan, spent 13 months pursuing his allegations of widespread voting by illegal immigrants and found 748 such ballots. But that only cut his margin of defeat down to 180 votes and a Republican-majority House dismissed his claim.
The Iowa congressional contest is not the only race still in dispute. In upstate New York, challenges to more than 2,000 absentee and provisional ballots have not yet been heard a month after Election Day. And a rural county just this week said it had discovered 55 ballots that had not been counted — enough to tip the race between incumbent Democrat Anthony Brindisi and the Republcian he ousted two years ago, Claudia Tenney. At the moment, she is ahead by 12 votes.