Dark magic: Drug companies and the art of deception
https://twitter.com/robertpearlmd?lang=en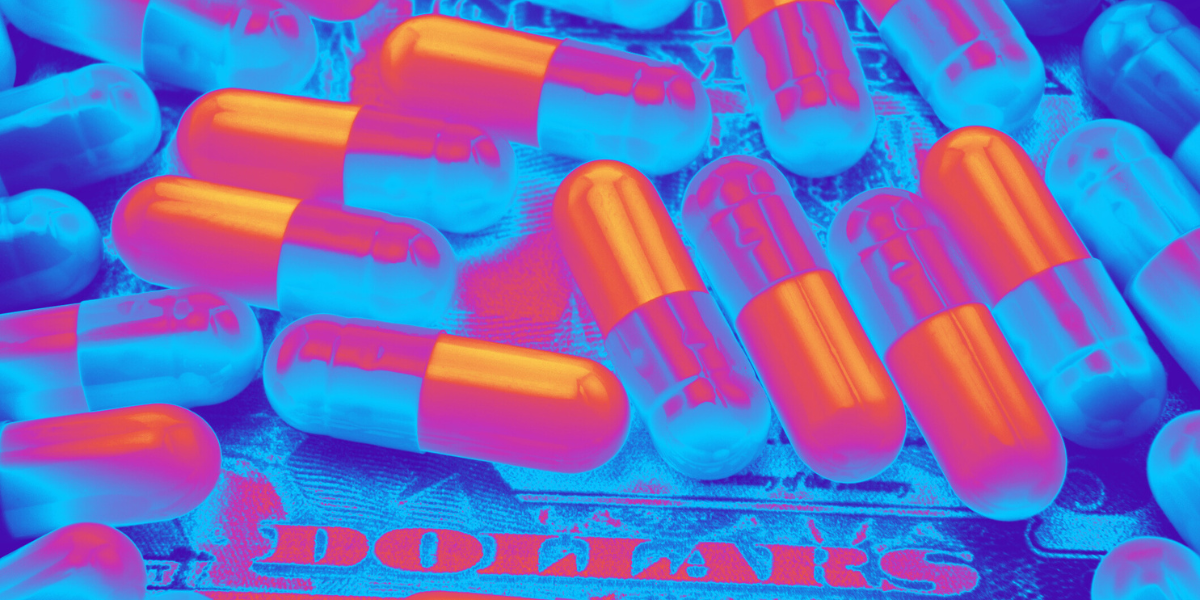 Getty Images
Pearl is a clinical professor of plastic surgery at the Stanford University School of Medicine and is on the faculty of the Stanford Graduate School of Business. He is a former CEO of The Permanente Medical Group.
Magicians know the key to a convincing trick is misdirection.
---
They instruct you to follow the left hand so that you'll ignore the right, which is subtly palming a ball or pulling an ace from the sleeve. The art of the illusion hinges on the magician's ability to divert attention from where the real action is happening. And, therefore, every illusion conceals the truth.
Similarly, the U.S. biopharmaceutical industry has relied on subtle forms of misdirection in response to increased scrutiny from Congress, the Biden administration and health policy experts.
Here are three illusions drug companies have crafted to maintain massive profitability:
Illusion No. 1: A Death-Defying Feat
Drug research and development (R&D) has, for decades, gifted humanity with medical wonders: antibiotics, statins, cancer therapies and HIV/AIDS treatments.
In the 21st century, however, drug innovation has slowed while pharma companies have made exorbitant pricing a key business strategy. Over the past 18 years, biopharma companies have earned an average gross profit margin of 77%. Last year, the five largest pharma firms generated more than $81.9 billion in profits.
Sign up for The Fulcrum newsletter
To combat runaway drug prices, Congress passed the Inflation Reduction Act last year, allowing the U.S. government to negotiate prices for a limited number of expensive medications starting in 2026.
The pharmaceutical sector immediately filed lawsuits. In public remarks, drug spokespeople have created the illusion that any reduction in drug-industry profits will destroy R&D innovation and harm millions of patients.
The Hidden Truth
Hidden in this illusion are three facts drug companies don't want Americans to know. Combined, these truths tell a different story about pharmaceutical research and development.
First, an overwhelming percentage of drug prices gets channeled into corporate profits and administrative costs, not R&D. In fact, a report during the height of the pandemic found that 7 in 10 major drug companies spent more on marketing and sales than R&D.
Second, research concludes that price constraints would minimally impact drug discovery. The Congressional Budget Office estimates that reducing the pharmaceutical revenues would result in just one less drug over the next decade and a total of 1% fewer medications over the next 30 years.
The third and most pernicious part of the illusion is getting people to ignore how many Americans are harmed by the unaffordability of life-essential medications. One example is insulin prices, which have tripled over the past decade. As a result, researchers from Yale found 25% of children with type 1 diabetes are given lower doses by their parents than their physicians recommend.
Nearly 1 in 4 Americans on prescription drugs now report difficulty affording their medications. That is the hidden truth. Exorbitant Rx prices hurt and kill far more Americans than the supposed loss of R&D ever would.
Illusion No. 2: The Statue Of Liberty Trick
Once Americans buy into the illusion that exorbitant drug prices are necessary to save lives, pharmaceutical companies move on to the next sleight of hand.
It goes like this: The United States, alone, must shoulder the enormous burden of drug prices.
Right now, Americans pay 2.4 to 3.4 times more for medications than in peer nations.
Much of the disparity in spending dates back to 2003 when Congress passed a law prohibiting the U.S. government from negotiating drug prices. And without any pricing regulations in place, domestic drug companies have pushed the boundaries ever higher. Over the past two years, nearly half of FDA approved medications have debuted above $150,000 with several topping $1 million per patient.
Outside of the United States, excessively high drug prices are a rarity.
Ozempic exemplifies the problem. This diabetes drug helps people lose significant weight while also avoiding heart attacks. A month's supply of it costs $936 in the United States. In Japan, it sells for $169. It's just $93 in the UK, $87 in Australia and $83 France.
Each of these countries has instituted drug-pricing controls and caps on drugmaker profits. If our nation adopted the same regulations, we could prescribe Ozempic to every overweight and obese American, and affordably solve the obesity epidemic. But under current retail pricing, doing so would increase drug spending $1.5 trillion per year, raising overall healthcare costs by 25%.
The Hidden Truth
The illusion here is that drug prices in other wealthy nations are non-negotiable.
But of course, that's not accurate. American drug companies could play hardball with peer countries, refusing to sell their medications unless a more equitable pricing structure can be reached.
But why bother when you can simply stick Americans with the bill?
Illusion No. 3: What's In Your Pocket?
When it comes to purchasing prescription drugs, there are two prices. There's the very high retail price drug companies charge and the much-smaller amount insured patients pay when they pick up their medications (the out-of-pocket expense).
Since out-of-pockets are only small fraction of the total drug expense, drug companies would like Americans to concentrate on those dollars. But that requires people to assume the rest of the money—paid by the government or private businesses—is free.
The Hidden Truth
The reality is that workers and taxpayers wind up paying the price for expensive medications in two ways:
1. Workers earn less pay as benefit costs increase. That's because employers treat wages and healthcare benefits as a single expense. As medical costs soar, raises disappear and salaries stagnate.
2. Taxpayers either pay more or get less. When medical costs rise, the government must either raise taxes or cut programs, including school funding and public safety.
Deception and misdirection can be sources of wonder at magic shows. But illusions in healthcare prove to be disturbing, dangerous and deadly.