Florida to require easy parking for early voters; opponents see suppression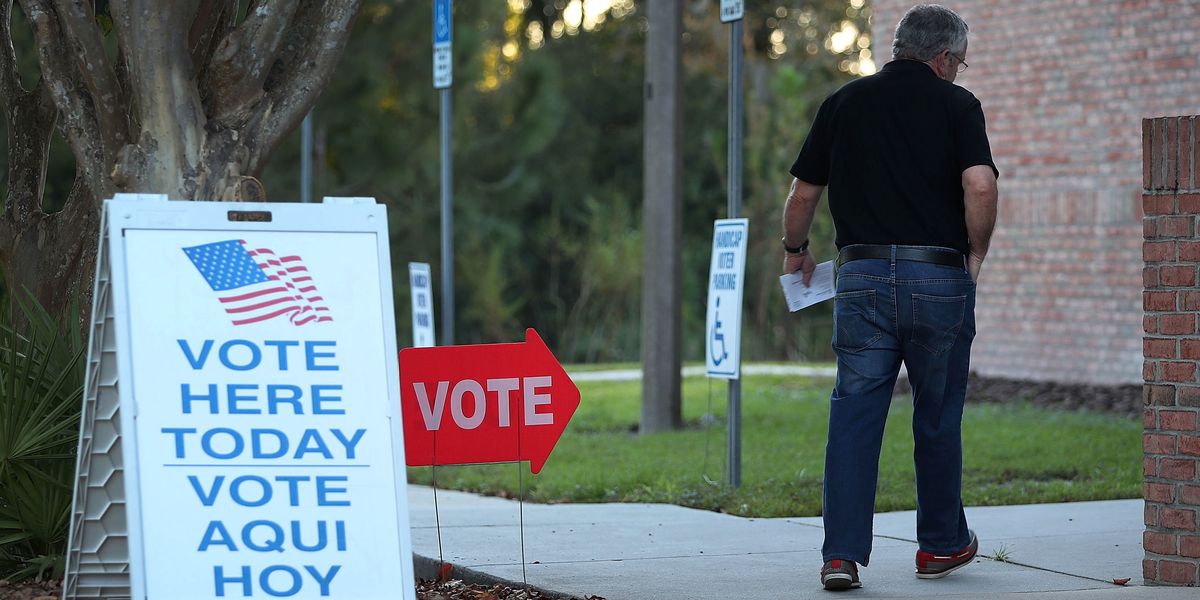 Joe Raedle/Getty Images News
Early voting in Florida would be confined to neighborhoods with ample parking, under a package of election law changes that Republican Gov. Ron DeSantis says he'll sign soon.

The measure's GOP sponsors in the state legislature say their aim is to avoid some of the long lines and logistical frustration that many early voters complained about. Democratic opponents and civil rights groups say the real aim is to make it more difficult to vote ahead of Election Day on college campuses, where the electorate skews Democratic.
---
The provision will require local elections supervisors to pick early voting stations with "sufficient nonpermitted parking to accommodate the anticipated amount of voters."
A federal judge ordered Florida to allow early voting at public university facilities last year, boosting turnout by 58,000 in the hotly contested races for governor and senator. Now, the plaintiffs in that suit say the new parking requirement is "aimed with laser-like precision" at negating the effects of the ruling in time for the 2020 presidential election in the nation's most-populous swing state.
"This is definitely nothing the supervisors asked for. It is something that we advised against," Paul Lux, who just stepped down as president of the association of Florida election supervisors, told HuffPost.
Sign up for The Fulcrum newsletter
The provision is part of the same bill that will require convicted felons to repay fines and court costs before they may vote again, which civil rights groups say will seriously undermine the restoration of felony voting rights approved in a statewide referendum last year.