Empathy-based philanthropy as activism
https://twitter.com/fwillisjohnson?lang=en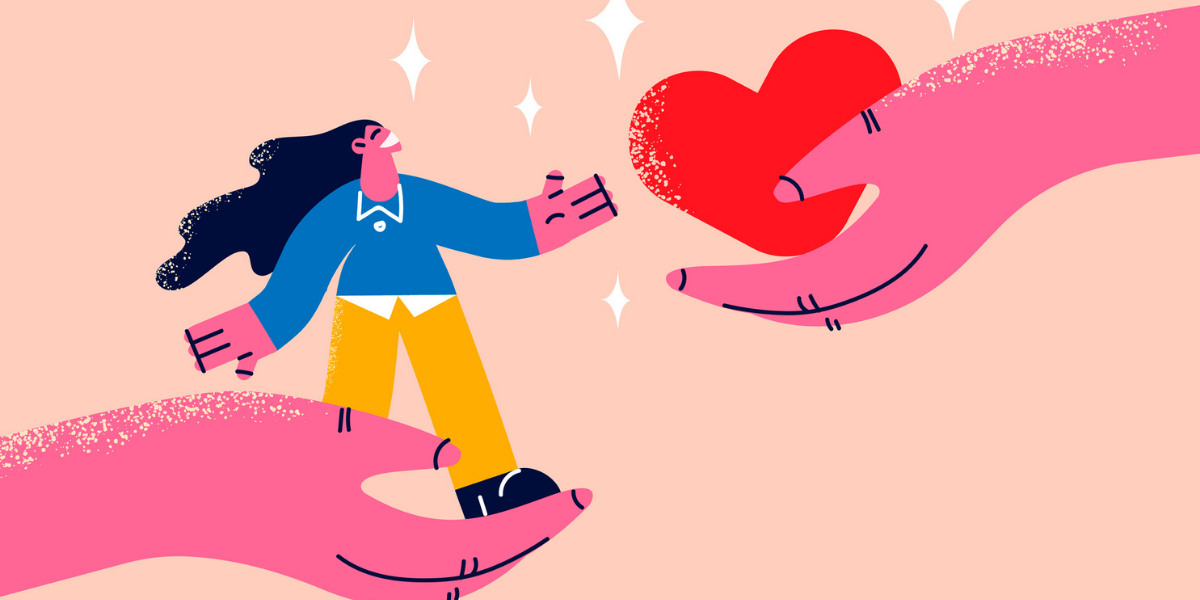 Johnson is a United Methodist pastor, the author of "Holding Up Your Corner: Talking About Race in Your Community" (Abingdon Press, 2017) and vice president of the Bridge Alliance, which houses The Fulcrum.
In reflection on a forthcoming manuscript, I revisited "From Generosity to Justice: A New Gospel of Wealth," authored by Darren Walker. I felt affirmed to further the work of empathic transformation models for social and democratic uplift through emergent strategies. One such strategy in experimentation with community and private foundations is empathy-based philanthropy.
---
Empathy-based philanthropy focuses on understanding and connecting with the needs, emotions, and experiences of those supported. It prioritizes benevolence, active listening, and engaging with individuals or communities in need to create lasting change.
The strategic use of philanthropy as activism addresses systemic issues by fostering collaboration and empowering disadvantaged individuals. Philanthropy, if used effectively, can nurture civic engagement and communal responsibility, promoting inclusive democratic societies. Embracing empathy-driven philanthropy can lead to social cohesion, particularly benefiting vulnerable populations and BIPOC+ communities. By engaging with our local communities and exemplifying democratic values through compassion, generosity, and understanding, we can become agents of change toward collective uplift.
Generally, philanthropy, at its best, is a proactive exercise of giving in support and welfare to others, often grounded in moral or spiritual convictions. Activism conveys a genuinely selfless commitment to ensuring the happiness and well-being of others without any expectation of personal gain. Empathy-based philanthropy brings together the two and inherently aligns with many historic theological tenets and cultural principles that encourage acts of generosity and benevolence.
Sign up for The Fulcrum newsletter
From a theological standpoint, empathy-based philanthropy transcends and represents a divine commission urging individuals to fulfill their societal roles as ethically responsible beings. Faithful adherence to divine directive leads many towards humility and forging meaningful relationships with their peers through mutual love, care, understanding, and empathic connections.
In his acclaimed work, "Democracy in America," renowned philosopher Alexis de Tocqueville offers astute observations on the role of philanthropy in molding society. He posited that philanthropy nurtures civic engagement by fostering a strong sense of communal responsibility among citizens. By advocating mutual assistance and cooperation among community members, Tocqueville emphasized the role of philanthropy in elevating us towards more inclusive democratic societies featuring equitable living conditions.
The amalgamation of Tocqueville's insights and the theories mentioned gives rise to the notion that philanthropy encompasses empathic expressions of civic and social responsibility, effectively shaping democratic uplift and equity. These ideas highlight the profound impact of community-focused nurturing and compassion in promoting social cohesion.
Moreover, these ideas hold particular significance for vulnerable populations and communities as active empathy and philanthropy contribute phenomenally towards enabling marginalized individuals and groups to access opportunities to thrive in an unequal world. Encouraging cross-cultural understanding and building bridges across traditionally divided communities can gradually dismantle long-standing biases and pave the way for empowered societies.
Social enterprises practicing this strategy demonstrate how harnessing empathy and philanthropic deeds are instrumental in transforming lives, knitting diverse communities together, and fostering mutual support structures. Such collective efforts can eventually establish an equitable society characterized by respect for diversity and a profound commitment to eradicating systemic injustices.
As we strive for a more equitable world, let us embrace the practice of empathy-based philanthropy by engaging attentively with our local communities while exemplifying the moral principles that underpin democratic values. By doing so, we can become agents of change who honor our interdependence by employing compassion, generosity, and understanding as powerful tools toward collective uplift.