A new politics is needed
https://www.facebook.com/debilynm/
https://twitter.com/debilynm?lang=en
https://www.instagram.com/debilynmolineaux/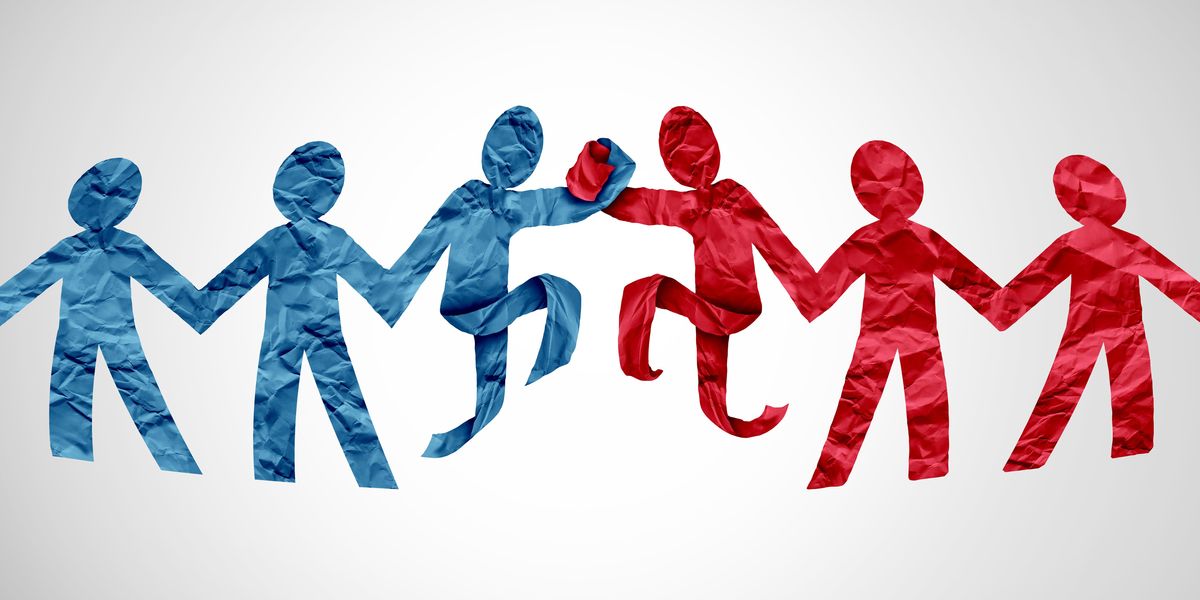 wildpixel/Getty Images
Molineaux is president/CEO of the Bridge Alliance Education Fund, and Nevins is its co-founder and board chairman. They are co-publishers of The Fulcrum.

A new politics is needed for the United States to continue. Politics is our process of deciding who we trust to hold power. It is the power to guide our governance, to decide our collective priorities. In the last several decades, our politics has exhibited a raw struggle for power to dominate instead of to govern.
This is one reason we accepted stewardship of The Fulcrum, one year ago. As we celebrate our one-year anniversary as co-publishers, we highlight advances in the restoration of our ability to govern and point to areas that need improvement.
---
A year ago we told our readers that "we must harness the tension of our differences in order to strengthen the bond between us in order to empower Americans of all stripes in our movement."
Throughout unforeseen events like a global pandemic, insurrection and the land-grab by Russia in Ukraine, we have seen the strain on our checks and balances. Without accountability by the voters and judicial system, will our checks and balances hold? The increasing polarization is plaguing the ability of our democracy to survive. Throughout the last year, we have stood fast by the principles that are the basis for our philosophy of self-governance. We believe we are better as a nation when we collaborate, embrace differences, focus on solutions, and are open minded all ensuring that Americans are informed and active. This is the foundation of a just and healthy democracy where everyone has the opportunity to thrive.
Sign up for The Fulcrum newsletter
The continued belief by many in falsehoods around the November 2020 election create a justifiable fear that the electorate will be enticed by autocratic rhetoric. That many believers are running for office in 2022 could result in our country departing from the sacred principles of our Constitution. Yet we believe there is reason for hope.
A recent Harvard/Harris Poll shows a majority of Americans believe our nation is on the wrong track and that neither Joe Biden nor Donald Trump should run for a second term. Additionally 58 percent indicated they would consider a moderate presidential candidate if given such an option.
A majority of Americans clearly want something better. If offered the opportunity we believe that citizens will elect leaders who are direct and honest in public statements putting ethical commitments above partisan or career objectives. We believe that when given the choice, citizens want our elected representative to engage constructively rather than dehumanizing each other with polarizing rhetoric.
Before running for office, two 2022 candidates worked in the electoral reform space, advocating for "country over party" thinking through the Millennial Action Project (helping elect young people to office) and Stand Up Republic (a center-right advocacy group focused on leadership).
For instance, Stand Up Republic co-founder Evan McMullin is running a unique Senate campaign in Utah. This could serve as a test of a new politics that puts country before party. The state Democratic Party will not be nominating a candidate to run against Republican Sen. Mike Lee, instead throwing its support to McMullin, an independent. After receiving the partys' support, McMullin said:
"Democrats are putting country over party. We have got to take a stand as Utahns. I don't care if you're a Democrat or or an independent or a Republican or a member of the United Utah Party, this is a line that cannot be crossed, our right to hold our leaders accountable and to vote for or against them and have a peaceful transition of power is essential for liberty and justice in America."
Another interesting Senate race is taking place in Wisconsin. Former MAP CEO Steven Olikara, who is seeking the Democratic nomination, believes a new politics is needed for the times we live in, and he has personally worked for many years with state legislators from both parties to "create a more honest and inclusive politics - one that centers on dignity for all."
The Harvard/Harris poll will soon be put to the test. Will a coalition of moderates form to support these two Senate candidates? And if they win, will McMullin and Olikara help restore the conviction to govern with the common good in mind, instead of raw political power to dominate policy making?
As we celebrate our anniversary of becoming co-publishers of The Fulcrum, we are excited to report on the course-correction underway in our country. Even if we can't quite see it yet.