Finding time for self-care & learning from curiosity
In an effort to stay connected with our readers and share a variety of our original content, we hope you enjoy the latest edition of The Fulcrum's Pop Culture Friday newsletter. The new weekly newsletter shares a recent item from The Fulcrum's coverage of the intersection of pop culture, democracy, and bipartisanship, as well as our regular Ask Joe column or Your Take feature, where we share our readers' opinions on various trending topics and news items.
---
Hey Joe,
I appreciated your last post about stress and feeling discouraged. You talked about self-care and nourishment. That all sounds good, but I don't have time at this moment for that. I wish I did. What do you recommend?
More Ask Joe from The Fulcrum:
Ask Joe: Feeling stressed and distressed?
Ask Joe: How do I remain resilient when I'm burnt out?
Ask Joe: Dealing with defamation
If you have a question for a future Ask Joe column about overcoming conflicts or bridging divides in your life, please email your question to: AskJoe@Fulcrum.us.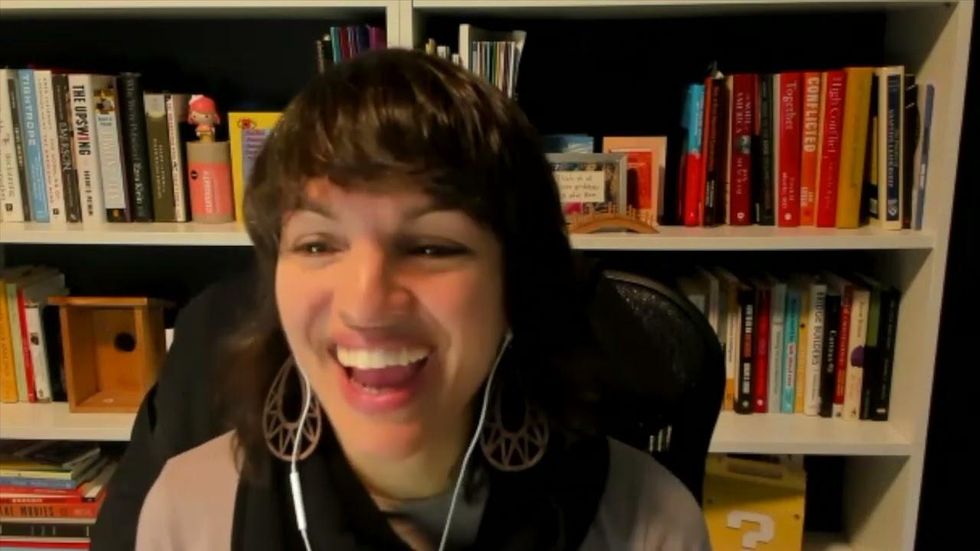 Monica Guzman joins Braver Angels CMO Ciaran O'Connor to discuss what she's learned about the state of our nation's divisions, how different audiences engage in bridge-building depending on their ideologies and identities, and how we can get more curious, together, as a nation in crisis.
More from Braver Angels:
Video: How civil wars start - and how to stop them
Video: A Catholic, a Jew, and a Protestant walk into a bridge-building movement