Florida is on the verge of banning ranked-choice voting
https://twitter.com/davidmeyers?lang=en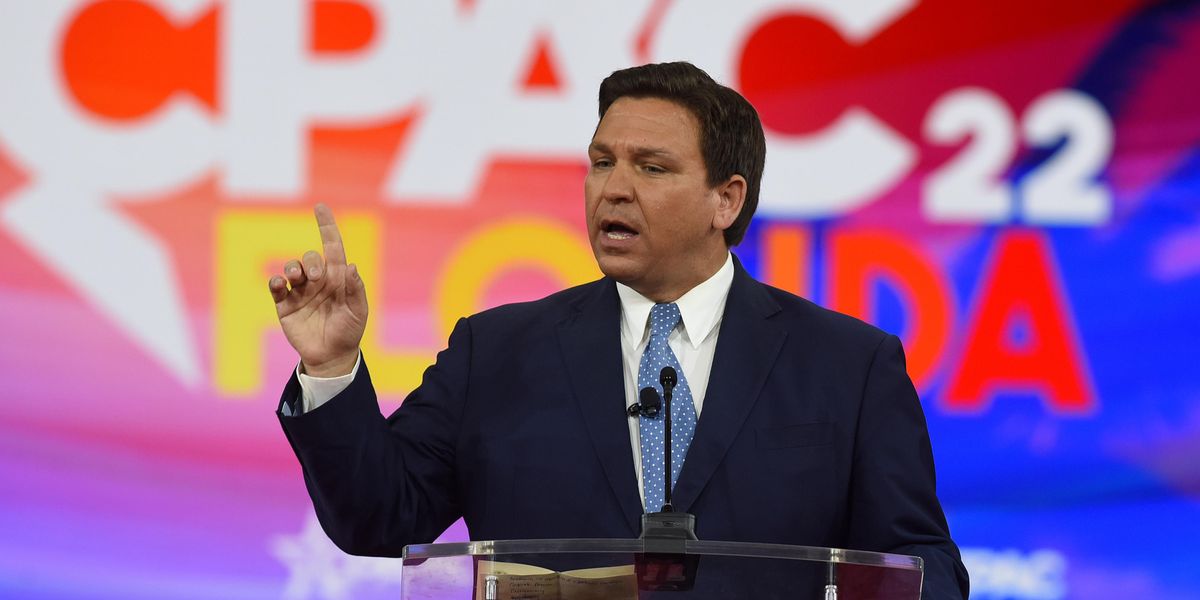 SOPA Images/Getty Images
When Florida Gov. Ron DeSantis signs a bill establishing a new investigative unit focused on election crimes, he will also be banning ranked-choice voting in his state.

The "elections police" elements of the bill, which received final approval from the Republican-led Legislature on Wednesday, has received the most attention, but when the bill becomes law Florida will quietly become the second Southern state to prohibit RCV in recent weeks.
---
The battle of RCV has been going on for a number of years. In 2007, the people of Sarasota voted to use RCV in future municipal elections but state officials argued it was illegal under Florida law, as well as unconstitutional.
An RCV campaign was launched in Jacksonville in 2019 and in 2021 the Clearwater City Council made plans for a ballot proposition that would allow the city to switch to ranked-choice elections.
But the new law, once enacted, will make all those decisions moot.
Florida's course of action closely mirrors the action in Tennessee, where Gov. Bill Lee signed a bill March 2 that bans RCV in his state. As in Florida, the law settles a dispute between the state and the voters of a major city that had been going on for more than a decade.
Sign up for The Fulcrum newsletter
In 2008, the voters of Memphis opted to switch to RCV but the change was first held while the voting equipment was reviewed to ensure it could handle ranked-choice voting and then again when the state fought the switch.
"Outside of this setback, ranked-choice voting continues to be the fastest-growing nonpartisan voting reform across the nation," Brian Cannon, director of advocacy for Fairvote, said after the Florida Legislature acted. "Both the Tennessee and Florida measures are part of larger efforts unrelated to RCV — the Tennessee bill is one of many limiting local control in Memphis, while the Florida measure is one part of the controversial omnibus elections bill."
In addition to creating an Office of Election Crimes and Security within the Department of State, the Florida bill also increases the penalties for submitting ballots on behalf of other voters (what's known as "ballot harvesting") and voter registration violations, further tightens the rules on private funding of election administration and requires more frequent reviews of voter rolls.
Voter fraud and other election crimes are rare. DeSantis himself praised the integrity of the 2020 election in Florida, citing mandatory audits.
"It passed with flying colors in terms of how that's going," he said in October 2021.
Critics have seized on past Republican comments to bolster their opposition to the bill.
"Not too long ago, Florida Republicans held up the state's handling of the 2020 election as the 'gold standard.' Today, they used false claims of electoral fraud to ram this anti-democratic bill through the state legislature," said Monica Garcia, managing director of the progressive voter advocacy organization Stand Up America.
According to Cannon, there is one other state where a bill has been introduced to ban RCV: California. The bill has a single sponsor, a retiring Democrat. Ranked-choice voting has been used in San Francisco since 2004 and other Bay Area cities including Oakland since 2010. Two small California cities are expected to use it for the first time this year, along with Alaska.
In a ranked-choice election, voters mark their preferred candidates in order of preference. If no one receives a majority, the candidate with the fewest top votes is eliminated and their support is redistributed to voters' second choices. The process continues until someone has a majority.
Advocates for RCV, such as the people at Fairvote, argue that ranked elections ensure the winning candidate has the support of a majority of voters (which often does not happen in a traditional race with more than two candidates), promotes more civil campaigns because candidates need to appeal beyond their base, and boosts participation while saving money by eliminating the need for runoff elections.
"A number of Florida cities hold their runoffs within four weeks of the general election, effectively disenfranchising military voters serving overseas from participating in the runoff," Cannon noted.
Advocates are continuing to push what they call "the fastest-growing reform in the nation."
By November 2021, more than 40 jurisdictions were using RCV and the number could reach 50 this year. Utah, where 20 cities used RCV in its last election, has been looking at an expansion; Burlington, Vermont's largest city will debut RCV next year, and Missouri may put it to voters this fvall.