The silence is deafening
https://twitter.com/davidlnevins?lang=en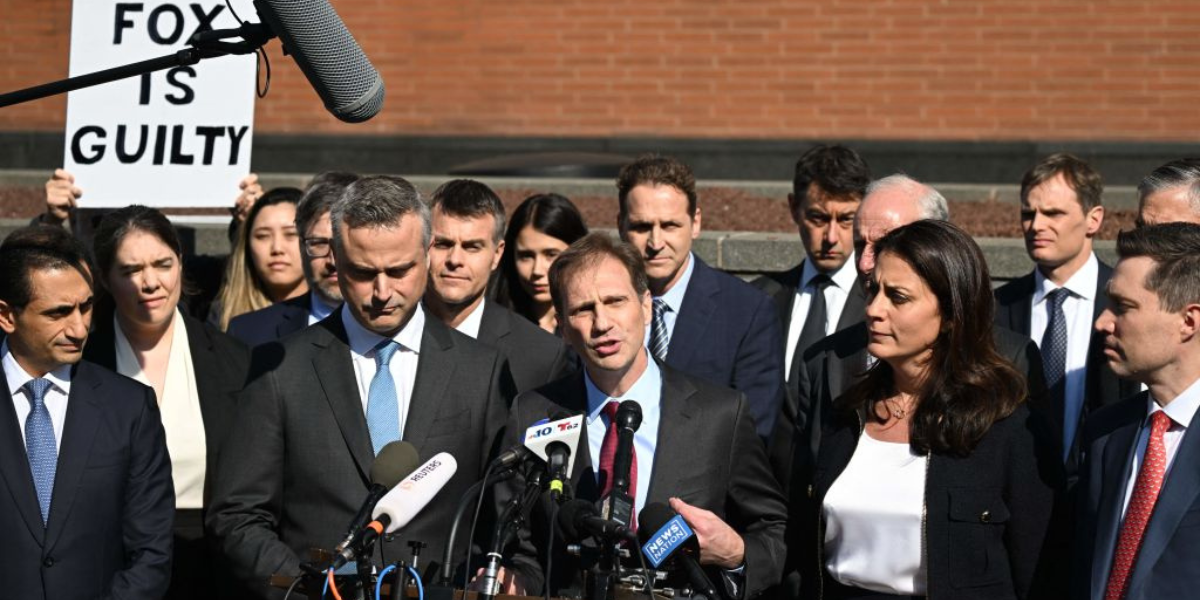 Photo by ANDREW CABALLERO-REYNOLDS/AFP via Getty Images
Nevins is co-publisher of The Fulcrum and co-founder and board chairman of the Bridge Alliance Education Fund.
At first when I heard the news of the unprecedented settlement in the Fox News defamation case of nearly $800 million I hoped this was a victory for democracy.
---
This is the first time anyone has been held accountable for the lies and deception that has resulted in 70% of Republicans believing that the presidential election of 2020 was a fraud and that Donald Trump actually won.
Yet despite the financial accountability, costing nearly $800 million and the innocuous statement that Fox News made as part of the settlement deal stating that, "We acknowledge the Court's rulings finding certain claims about Dominion to be false," they are not required to make any retraction or apology, much less exhibit any remorse. Thus it is unlikely that the Fox News marketing strategy of spinning news to what their audience desires will change.
At 4:00 p.m. shortly after the settlement announcement, all the other networks and the news websites, not affiliated with Fox News reported on the settlement in great detail as the lead story. It wasn't until several hours later that in what amounted to roughly 6 minutes of coverage that it was even mentioned on Fox News. At 4:00 p.m., The Five show on Fox News in one full hour didn't even mention the settlement. At 5:00 p.m. during Bret Baier's one hour show on Fox News the story was still not mentioned. It wasn't until four hours after the announcement that Fox.news.com finally made mention of the settlement.
Sign up for The Fulcrum newsletter
Fox News is the top-rated cable network, averaging 2.5 million viewers in prime time, yet these viewers will hear virtually nothing in what is a critically important story that impacts the future of our democracy. Unless, of course, they watch other news, too.
By definition failing to tell the full story about the largest public defamation case of all time, a settlement that paid Dominion six times the current value of the company, while technically not a lie, is a lie of omission with serious consequences for the future.
It is important for Americans to understand that there is no America without democracy, no democracy without voting, and no informed voting without respectful debate. Unfortunately, unless advertisers stop supporting Fox News a vast swath of the American public will not learn the truth about the election of 2020 and our democracy will suffer.
During this trying time for our democracy, The Fulcrum takes our responsibility more seriously than ever to keep our audience informed so they can collectively learn and then act to repair our democracy and make it live and work in our everyday lives. The people and organizations we cover represent all walks of life, political parties, races, identities, and religions. It is our responsibility to raise the voices of Americans who believe that what we have in common is stronger than what separates us, and to encourage them to act with conviction.
We, the people, are stronger if we work together with the full understanding that we won't agree on everything. And that's the point. Democracy is a process for managing disagreements, sharing power and providing consent of the governed. Fox News owes their viewers more.