How 5 swing states have overhauled their election systems
News
---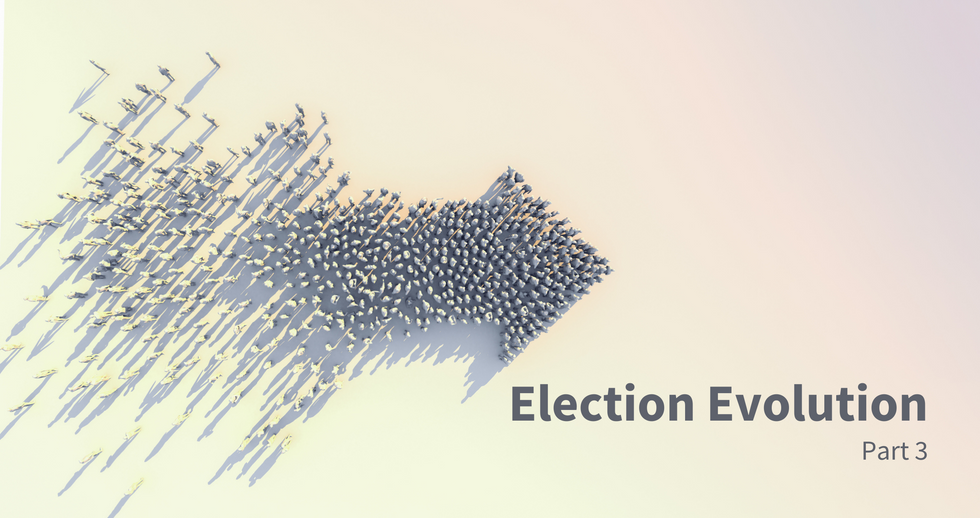 Sara Swann
This is the third in a series of articles examining changes to voting laws in every state. Faye Shen Li Thijssen and Cassidy Wang contributed research and reporting for this installment.

The ongoing election evolution in the United States, while in large part catalyzed by the Covid-19 pandemic, has been building momentum for years.
Many states were already undergoing major overhauls to their election systems leading up to the 2020 election, even before the pandemic gripped the nation. And in the aftermath of the presidential contest, states have doubled down on voting reforms.
To provide a comprehensive analysis of the voting law changes in every state and Washington, D.C., since 2019, The Fulcrum compiled data from the Voting Rights Lab, the National Conference for State Legislatures, the Brennan Center for Justice, and state statutes and constitutions. This third installment focuses on five swing states.

Debate

President Biden has made clear the U.S. is not morally responsible to make the world safe for democracy for all peoples. We are instead morally responsible to protect the lives of our own people, even as we do what we can, within limits, to help those most vulnerable in the world, writes Dave Anderson, who has taught at five universities and ran for the Democratic nomination for a Maryland congressional seat in 2016.
Generational divides in American politics are nothing new, but they seem particularly striking now as the oldest Millennials turn 40 this year. Charlotte Alter has spent the past four years documenting these interesting political dynamics and joins The McCourtney Institute For Democracy to discuss with the team in this episode of the Democracy Works podcast.
Community
The Village Square asks you to please join them digitally as they welcome their very special guest Dr. Danielle Allen — Harvard Professor, classicist, and political scientist, and the author of "Our Declaration," a book about this critical moment in the future of building a multiracial democracy.
Oops!
Yesterday we accidentally sent our readers a newsletter test, which had a sneak-peek into The Fulcrum's new look and design. Stay tuned for The Fulcrum's official website relaunch happening next week!
Sign up for The Fulcrum newsletter