Wait – the election isn't over yet!
https://twitter.com/davidmeyers?lang=en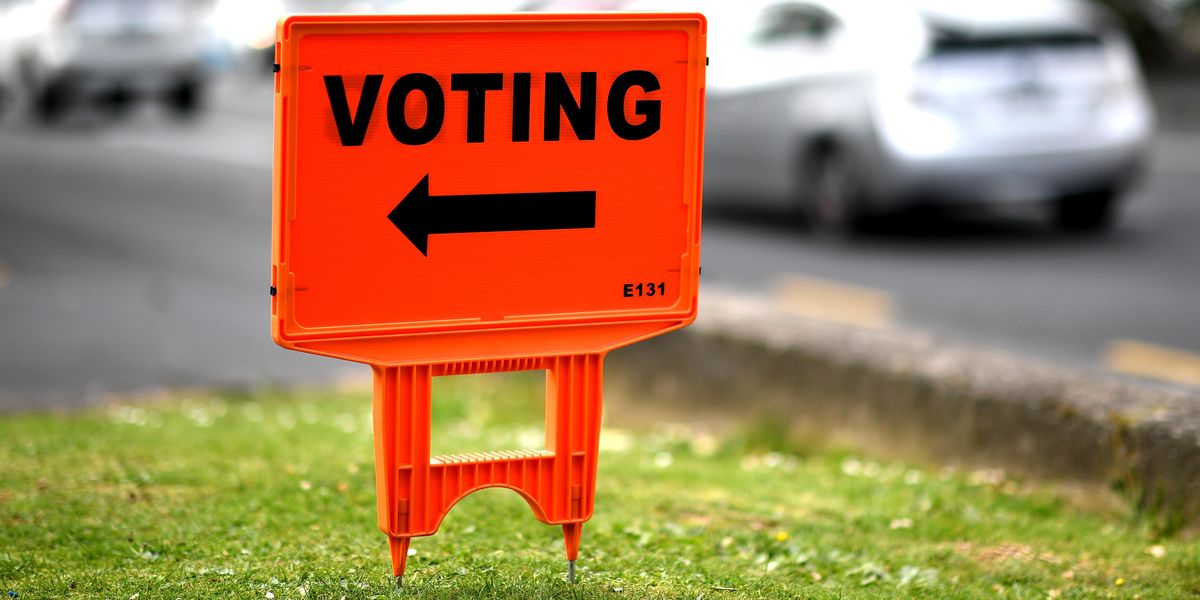 E4C
While much of the nation is enjoying a much-deserved respite from political ads, voter drives and campaign rhetoric, election season isn't quite finished.

Voters in Louisiana will return to the polls on Saturday for the second round of their unique election system, although with no federal or statewide races on the ballot, it has drawn little media attention outside the state.
Let's take a closer look at Bayou State elections and other places that haven't yet wrapped things up.
---
Unlike the 49 other states, Louisiana does not hold a traditional primary. Instead, all candidates appear on the ballot together on Election Day in what is often called a "jungle primary." Any candidate who receives a majority of the vote is declared the winner. That's what happened with Louisiana's congressional elections this year, with a candidate earning at least 62 percent in each of the Senate and House races.
But if no one gets a majority, a second round of voting – what the secretary of state refers to as the general election – is held about a month later, featuring the two candidates with the most votes in the primary.
This system, like Georgia's runoff or a ranked-choice election, always results in the winner having secured a majority of support. The state describes it as a majority-vote primary with a plurality-vote general election.
Sign up for The Fulcrum newsletter
(Presidential elections are handled differently, with a primary like other states.)
The runoff ballots are heavy on state legislative elections, local ballot initiatives and amendments to the state Constitution. But there is one particular race that has drawn wider attention: a battle for a seat on the Public Service Commission. That race has become a proxy for a battle of energy rates in a state that has been rocked by natural disasters.
While Louisiana is the only state where people are still voting, other jurisdictions still have some outstanding election issues.
Lawsuit looming in Arizona
A month after voting ended, Arizona's top government officials certified the election results Monday. A number of GOP-led counties had delayed filing their results, preventing the group of Republican and Democratic officeholders from signing off.
But Kari Lake, the failed Republican candidate for governor, still insists the election was fraudulent and is expected to file a lawsuit contesting the results. She claims problems in Maricopa County make the entire election illegitimate.
The woman who defeated Lake, Democrat Katie Hobbs, is completing her term as the state's top elections official.
"Arizona had a successful election," Hobbs said. "But too often throughout the process, powerful voices proliferated misinformation that threatened to disenfranchise voters."
Recount in Colorado
Rep. Lauren Boebert, one of the leading MAGA voices in the House of Representatives, faced a tougher-than-expected challenge from Democrat Adam Frisch in her reelection bid. The race was so close, in fact, the votes needed to be double-checked.
Boebert rose to prominence in 2020 as the gun-toting owner of Shooters Grill. She won her first term with 55 percent of the vote and became an outspoken defender of Donald Trump on Capitol Hill and in the media.
But as a number of Trump-backed candidates underperformed expectations in 2022, Boebert barely hung on. She led by 552 after the initial count. That result was within the 0.5 percent margin that triggers an automatic recount, even though Frisch has conceded the race.
Officials are conducting the recount this week.