Trump conspiracy theories help stop plan to modernize Louisiana's voting equipment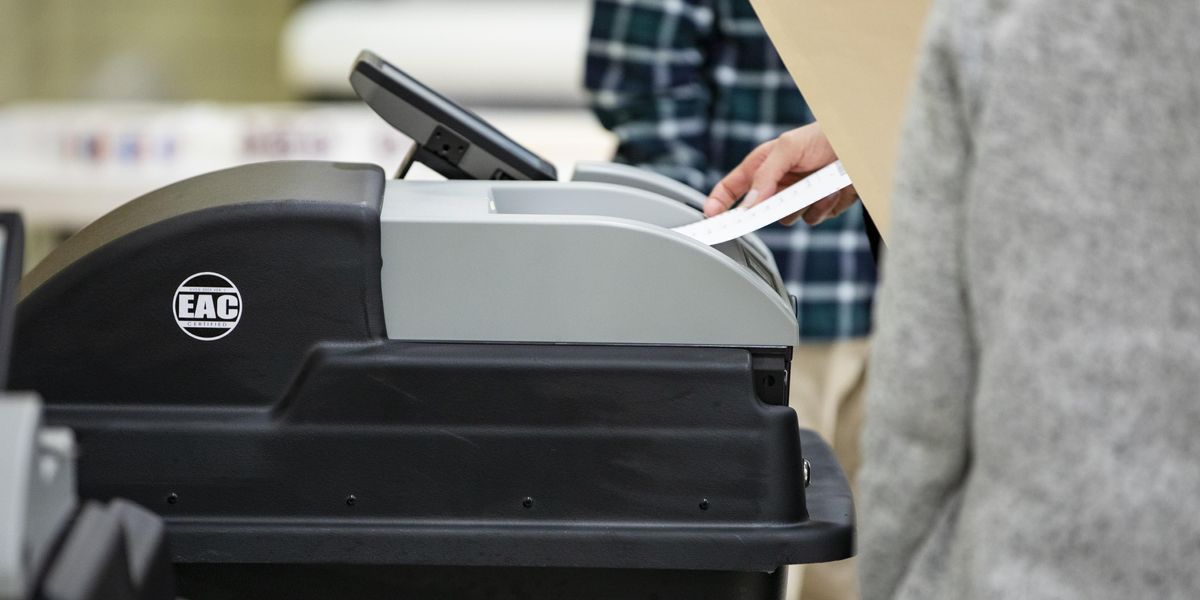 Samuel Corum/Getty Images
Louisiana's unique standing as an election integrity risk, because it's the only state without any paper trail for votes, is going to continue indefinitely.

That's because the top elections official on Wednesday called off his search to replace the state's antiquated and entirely electronic fleet of 10,000 voting machines.
Secretary of State Kyle Ardoin acted amid a whipsaw of criticism. On one side are two election equipment manufacturers who filed formal complaints alleging the bidding process was tailored to favor the current vendor, Dominion Voting Systems. On the other side are influential fellow Republicans, furious that a $100 million contract might go to the firm that former President Donald Trump has put at the heart of his conspiracy theories about election rigging.
---
Caught in the middle will be the state's electorate, who will remain the only people in the country with no connection to the world of balloting best practices. Even as the threat of hacking raises significant worries about relying on computer chips and code to record and keep track of votes, that is all Louisiana has done for more than two decades. At least some jurisdictions in every other state either use paper ballots or keep a paper record of their tallies.
Sign up for The Fulcrum newsletter
This is the second time the state's efforts to replace its machines has been stopped by controversy. Dominion was the low bidder in 2018, but Democratic Gov. John Bel Edwards' administration scrapped the deal after concluding an earlier secretary of state's office failed to follow procurement rules.
Two interested bidders, Texas-based Hart InterCivic and Nebraska-based Election Systems & Software, have filed complaints asserting that's happening again, with requirements written so that only Dominion could meet them. Ardoin has strongly rebutted those claims.
But senior GOP legislators in Baton Rouge had already seized on them to call for a halt in the machine replacement process — in part, several outspoken allies of Trump have said, because they do not trust Colorado-based Dominion.
Trump and his allies have persistently perpetuated fact-free claims that Dominion machinery was fraudulently manipulated to propel President Biden's narrow victories in several swing states — without offering any explanation why the same shenanigans did nothing to alter the results in red states. Trump extended the GOP presidential winning streak in Louisiana to six in November, securing its eight electoral votes by 18 points.
Dominion has filed $1.3 billion defamation lawsuits against both Rudy Giuliani and Sidney Powell, the attorneys who directed the defeated president's flood of unsuccessful post-election litigation hoping to reverse the outcome, as well as MyPillow CEO and Trump loyalist Mike Lindell.
Louisiana wants its new system to permit voters to see their choices on paper before casting their ballots, and produce a paper trail to be used for audits and possible recounts. This is essentially the new standard for reliable democracy.
Ardoin said he would "spend the next few months seeking to undo the damage to voter confidence done by those who willfully spread misinformation and disinformation," and would then start the search anew — potentially in time for new machines to be deployed for the 2022 midterm.