Software to give voters some security piece of mind, but not in time for 2020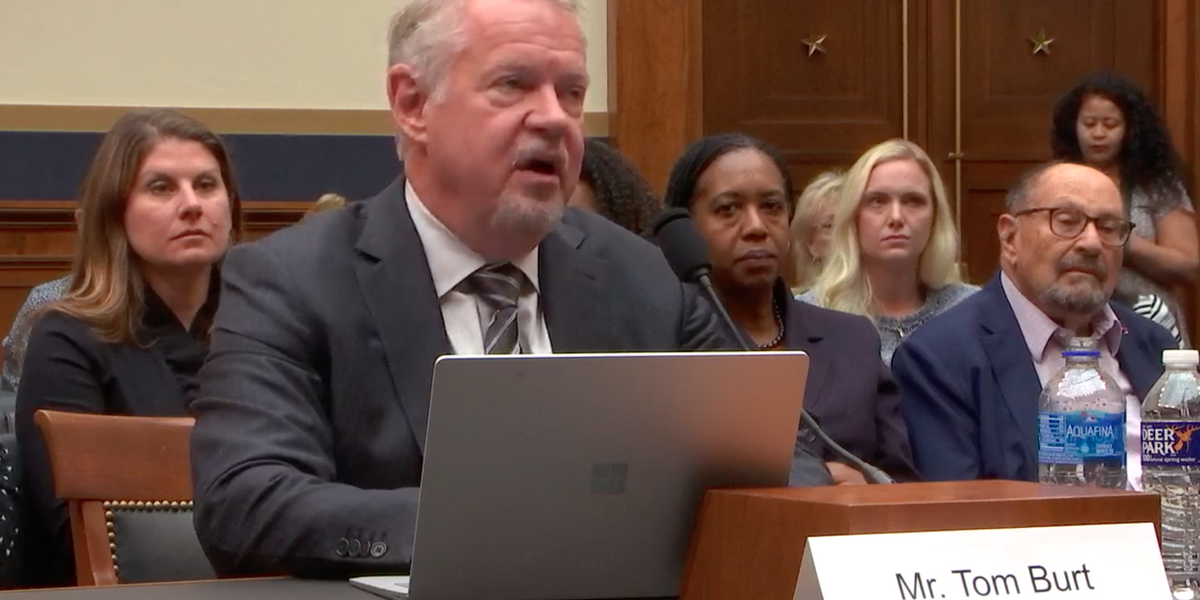 House Judiciary Committee
Microsoft is giving away software that it says will someday improve ballot security while allowing voters to verify that their choices have been properly recorded.

Tom Burt, a Microsoft vice president, testified before the House Judiciary Committee last week that the open-source software development kit, called ElectionGuard, is designed to be incorporated into the systems of major election equipment vendors – but probably not in time for the 2020 election.
---
In places where the software is used by election administrators, voters would receive a printed tracking code when they leave the polling place and could use that to later confirm, using any computer, that their votes were accurately counted once the polls closed.
At the same time, the software encrypts each ballot so that the voter would not be able to reveal his or her votes to someone else.
Burt said such a verification system, which was first demonstrated by Microsoft this summer, has never been possible before. He emphasized that the company is "not making revenue" from the effort.
Burt also said it is unlikely the system will be in use anywhere in time for the presidential election because of the lengthy and slow process new election systems must go through to earn certification from the Election Assistance Commission.
Sign up for The Fulcrum newsletter
The commission is in the process of rewriting its technical guidelines for election systems. One issue that has emerged is the desire to find a way to allow for relatively minor fixes in software and other election procedures to be approved without having to go through the entire recertification process.
Microsoft also announced last week that it would provide free security updates through the end of 2020 for election systems that are still using Windows 7. Election officials across the country using Windows 7 – introduced in 2009 – had expressed alarm when the company announced that it would discontinue all support for the system in January, weeks before the Democratic primaries and caucuses get underway.
ElectionGuard and the extension of security updates for Windows 7 are part of the Defending Democracy Program created last year by Microsoft.
Another element of the program, called AccountGuard, provides free enhanced cybersecurity services for political campaigns, parties, think tanks, and democracy-related non-profits who used Office 365.