Mississippi stands firm against mail voting, but will allow for mail delays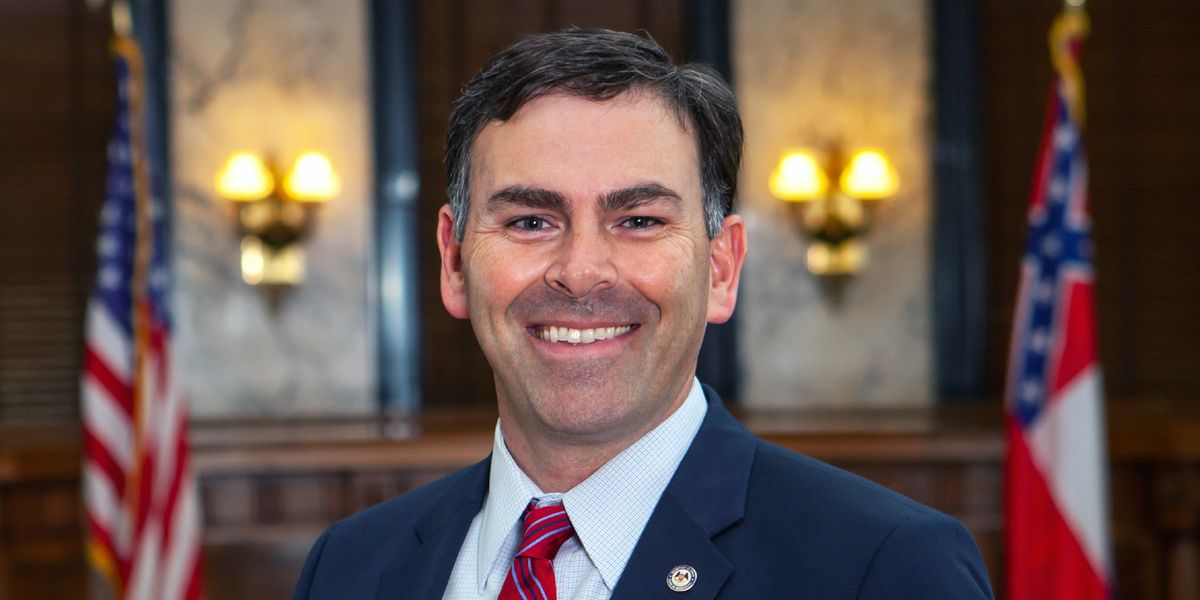 Mississippi secretary of state
Correction: The story was updated July 20 to correct several errors in the original version.

Despite new tweaks at the margins of election law, Mississippi looks to remain near the top of the list of places where it will be most difficult to vote this year.

Just ask the top election official, Secretary of State Michael Watson. A Republican like almost everyone in power in the state, he had asked lawmakers in Jackson to allow all Mississippians to vote early and in person because of the coronavirus pandemic.
The Legislature rebuffed his modest proposal, which would have done nothing to ease the rules for voting by mail, instead passing a bill making the state's already strict excuse requirements even more exacting.
---
The measure, signed last week by Gov. Tate Reeves, adds being under "physician-imposed quarantine" for Covid-19 or "caring for a dependent" with the disease to the list of acceptable reasons for casting an absentee ballot in person before Nov. 3.
The altered law does not make those allowable excuses for voting by mail, which remains an option only for people who must be far from their polling place because of work or school, plus the disabled and those older than 65. Those restrictions meant only one of every 15 votes was cast that way in the 2018 midterm.
Sign up for The Fulcrum newsletter
"The Legislature narrowed it down further than the former law that we had," Watson lamented to the Clarion-Ledger.
The new law made one change that voting rights activists are praising, and which makes the state stand out from most others. Until now, Mississippi has only tabulated mail ballots that arrived by the day before Election Day, one of the nation's most restrictive deadlines. From now on, they'll be counted if they arrive five days after the polls close so long as they're postmarked before the polls close, joining a roster of just 10 states that allow votes to arrive that late or later.

In a recent Millsaps College poll, 54 percent of the state's voters backed an immediate switch to no-excuse absentee voting so the electorate could "safely vote by mail this November" — the system available everywhere this fall except Mississippi and 15 other states.
Watson opposed that. Instead, he hoped to persuade lawmakers to do what 39 states will do this November and allow in-person voting for several days ahead of Election Day by anyone who's registered — but only during emergencies such as the Covid-19 outbreak.
That did not happen, either. The secretary of state is now asking state Attorney General Lynn Fitch to decide just how permissive the pandemic exception for early voting should be — especially if the surge of coronavirus cases, which has not hit Mississippi as hard as most other states in the Deep South this month, causes a widespread need to stay at home this fall.
In a separate measure, the Legislature also granted the secretary of state's request to provide a $50 "hazard pay" bonus to poll workers as a way to encourage more people to take the state's 10,000 or more jobs, which have been tougher to fill than ever because people have no interest in that much exposure to strangers during the pandemic.
A "totally inadequate response," was the summary of the new laws from Democratic state Sen. David Blount, who pushed many of the more expansive changes and said he might try again before the Legislature's special session ends. "There's virtually no significant changes to conducting an election in a pandemic."
The state's six electoral votes are secure for President Trump, who carried the state last time by 18 points. The last Democrat to do so was Jimmy Carter in 1976. But Democrats think a turnout surge, especially in Black-majority counties, would give former Agriculture Secretary Mike Espy a prayer in his rematch against GOP Sen. Cindy Hyde-Smith.
Voters will also be asked to approve a design to replace the last state flag in the country to bear the emblem of the confederacy.