The 10 states where patriotism is the most (and least) measurable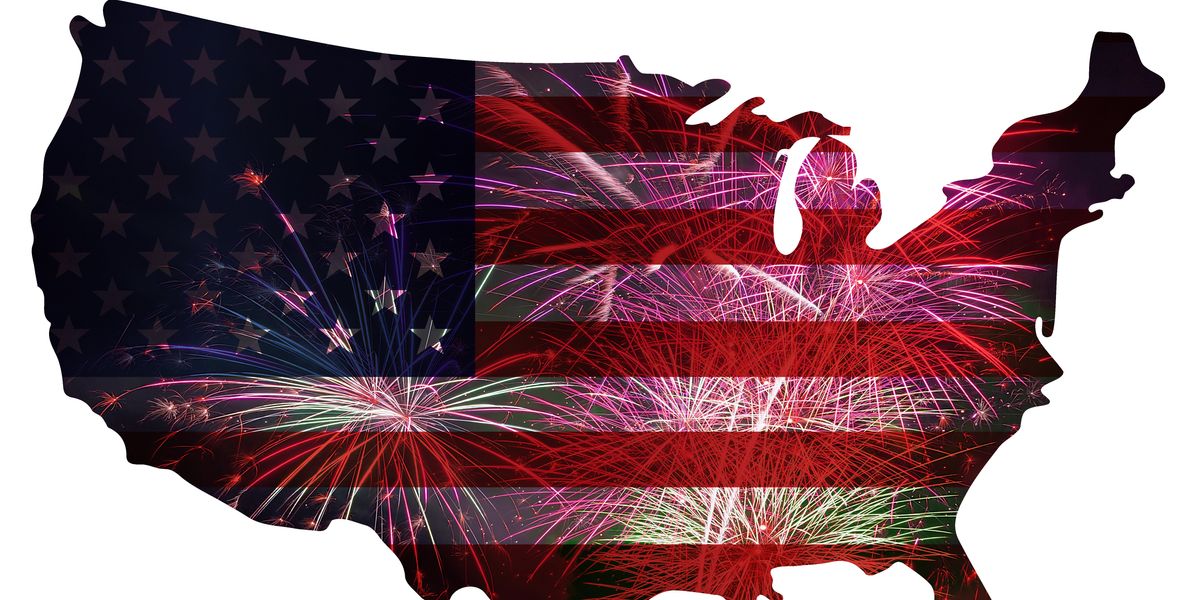 David Gn Photography/Getty Images
New Hampshire is the most patriotic place in the country, based on its residents' strong measure of civic engagement and decently high rate of military service. And New Jersey, just four hours by car to the south, is the least flag-waving state.
These results come from the latest rankings of the states from the personal financial services website Wallet Hub, which churns out a steady diet of reports assessing the "best" and "worst" states on all sorts of social, economic and behavioral scales.
The new report was released Monday in plenty of time to be digested before July Fourth, but also in light of the unusual combination of stresses likely limiting patriotic fervor this summer. The coronavirus pandemic, and the nationwide protests against police brutality and systemic racism, are magnifying an incredibly divisive political landscape already getting heightened in an election year.
---
"Many people may find it hard to celebrate a country in which racist incidents persist," Wallet Hub noted, and the customary array of parades, fireworks displays and cookouts will likely be limited by social distancing requirements in many parts of the county. But it's important to note that there are plenty of ways Americans can express patriotism year-round," the company said, Include thanking our servicemembers, remaining politically active, buying U.S.-made goods, taking time to learn about our history or volunteering to help your fellow Americans."
Sign up for The Fulcrum newsletter
The study compared the states across 13 key indicators of patriotism, ranging from the number of military enlistees and veterans in each state to the share of adults who voted in the 2016 presidential and primary elections and the number of AmeriCorps and Peace Corps volunteers per capita. Three-quarters of the points were awarded for civic engagement and the rest for commitment to military service.
The top possible score was 100, but New Hampshire came in at No. 1 with a 64 — while New Jersey's 22 was the lowest red-white-and-blue tally.
Delaware, the home of presumptive Democratic presidential nominee Joe Biden, came in 31st. But New York, which President Trump has called home his whole life, came in 49th — for a variety of reasons. It has only 54 veterans for every thousand residents, for example, a small fraction of the 127 per 1,000 veteran population of Alaska, the highest share of any state.
Maine, the 15th most patriotic state, had the highest share of adults who voted in the 2016 presidential election: 73 percent. Hawaii had the lowest turnout, at 47 percent, one reason its patriotism ranking was 38th place.
While stressing the virtues of patriotism even in a highly partisan time, Wallet Hub also concluded that states that vote reliably Republican for president are generally more patriotic than those on which the Democratic nominee can count
And, of the top 10 highest scorers, six can be counted on to be colored red in November while only Maryland will be blue. (New Hampshire, Minnesota and Wisconsin are purple for now.)
1. New Hampshire (64 points)
2. Wyoming (62)
3. Idaho (62)
4. Alaska (61)
5. Maryland (61)
6. Utah (61)
7. North Dakota (60)
8. Wisconsin (60)
9. Minnesota (57)
10. South Carolina (57)
Al the other end of the list is something of a mirror image: Six blue states, solidly red West Virginia and three of the biggest battlegrounds: Florida, Texas and Michigan
41. Illinois (32)
42. Michigan (32)
43. Connecticut (31)
44. New Mexico (31)
45. Florida (30)
46. West Virginia (28)
47. Texas (28)
48. California (24)
49. New York (23)
50. New Jersey (22 points)