Bid launched to bring independence to Nevada political mapmaking – in 2023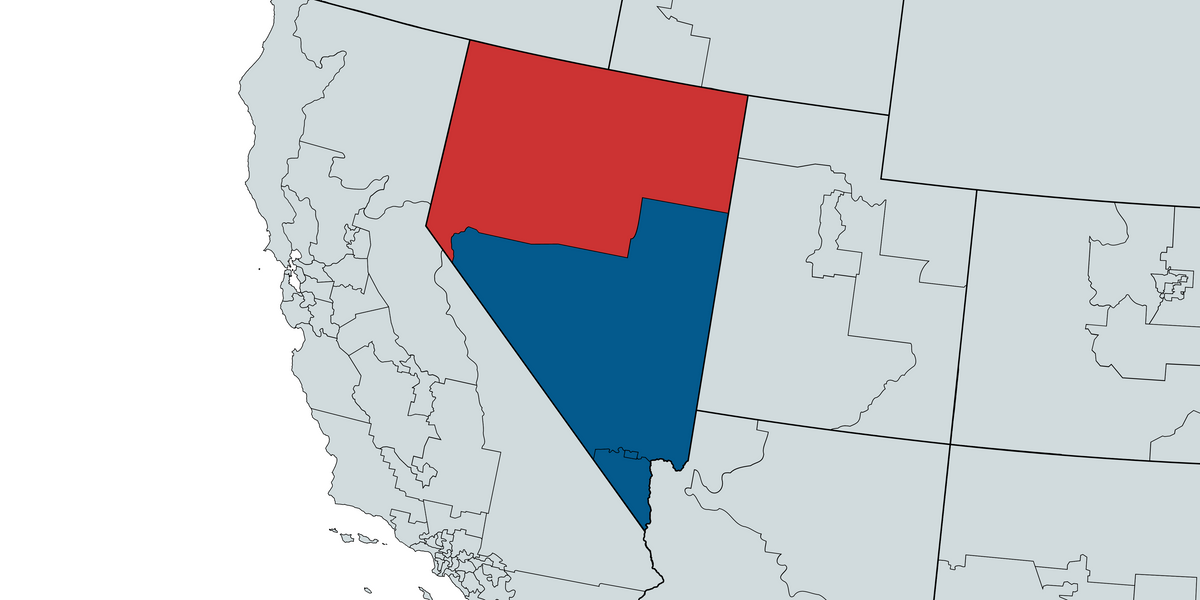 mapchart.net
A long quest has formally begun to add battleground Nevada to the roster of states where the election districts are drawn by non-politicians.

Advocates for ending partisan gerrymandering nationwide filed a proposed state constitutional amendment on Monday with officials in Carson City. It would create an independent commission to draw both state legislative and congressional districts — with a mandate they be geographically compact, give minorities a fair shot at representation and be as "politically competitive" between the major parties as possible.
The earliest that could happen is four years from now, however. That's because, even if advocates gather the necessary 98,000 signatures by June to put the measure on next November's ballot, and even if it succeeds then, a second statewide vote reaffirming the first one is required in 2022 before the new panel could get to work.
---
As a result, the four U.S. House districts and all the state legislative districts will next be refashioned by the state Legislature. It looks highly likely to remain solidly Democratic after the 2020 election and the release of new census data, and Democratic Gov. Steve Sisolak will be in the middle of his term.

Fourteen states currently use independent commissions for drawing state legislative lines and nine states are on course to use such panels for the next congressional redistricting. The drive for more such bodies has gained steam since the Supreme Court ruled in June that partisan gerrymandering disputes were outside the purview of federal courts
Sign up for The Fulcrum newsletter
Nevada's current maps were imposed by a panel of judges in 2011 because a politically divided state government couldn't reach agreement. The result is that two of the four congressional districts are routinely competitive between Republicans and Democrats, as are a decent number of the 21 state Senate and 42 state House seats.
In large measure because of its rapidly growing Latino population, the state has been trending blue in recent years, and 2016 marked the first time in four decades when the presidential winner failed to carry the state. But Republicans still make very close contests out of most statewide elections.
The Nevada proposal, with includes strict rules to keep people with ties to partisan politics off the commission, is a coordinated effort among the League of Women Voters of Nevada, the progressive Brennan Center for Justice and RepresentUs, which bills itself the nation's biggest grassroots democracy reform group.