Progressives launch bid for Ohio vote on easing access to the polls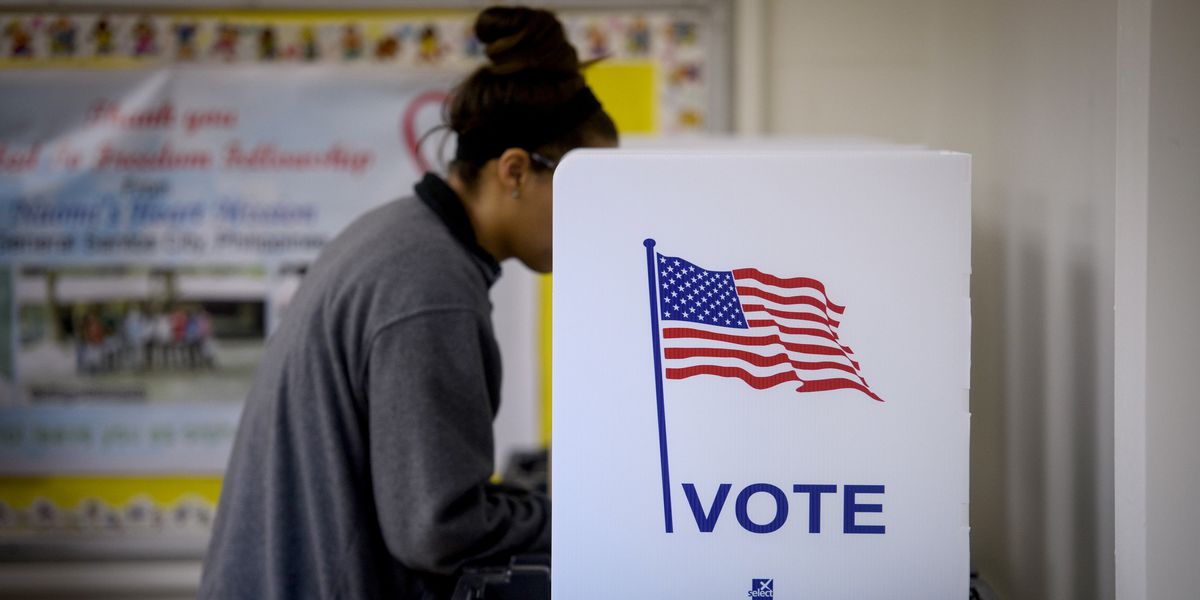 Justin Merriman/Getty Images
Progressive groups in Ohio formally launched their effort Wednesday to put before the voters an amendment to the state constitution making voting easier on several fronts.

If ultimately successful, the package would be counted on to boost turnout in one of the nation's most populous political bellwethers starting in 2022.
But first, a coalition of mostly left-leaning groups called Ohioans for Secure and Fair Elections, spearheaded by the state's branch of the American Civil Liberties Union, must collect 443,000 valid signatures by July on a petition asking for the referendum.
---
Approval by the voters in November would add Ohio to the roster 16 states where eligible residents are automatically registered to vote, unless they ask to opt out, whenever they get a driver's license or otherwise do business with the motor vehicle bureau. Most states with so-called AVR are reliably Democratic and only two, Colorado and Michigan, are regularly competitive in presidential elections. (Ohio has famously been carried by the winner every time since 1964.)
The measure would also permit voters to register and cast ballots at polling locations during early voting and on Election Day, similar to the laws on the books in 21 states. And it would enshrine four weeks of in-person early voting in the state constitution. That's state law now, but in 2014 the Republicans in charge in Columbus reduced the time from five weeks.
Sign up for The Fulcrum newsletter
"In the process of building a non-partisan, broadly representative buckeye coalition, we've had ongoing conversations with Ohio veterans, faith-based groups, members of the disability rights community, advocacy and legal organizations," said ACLU of Ohio Executive Director J. Bennett Guess. "And the consensus is clear: it's time to remove unnecessary barriers to the ballot and make sure that our elections are secure and fair, ensuring all eligible voters are heard and our democracy is strengthened."