Which states will be the next to consider open primaries?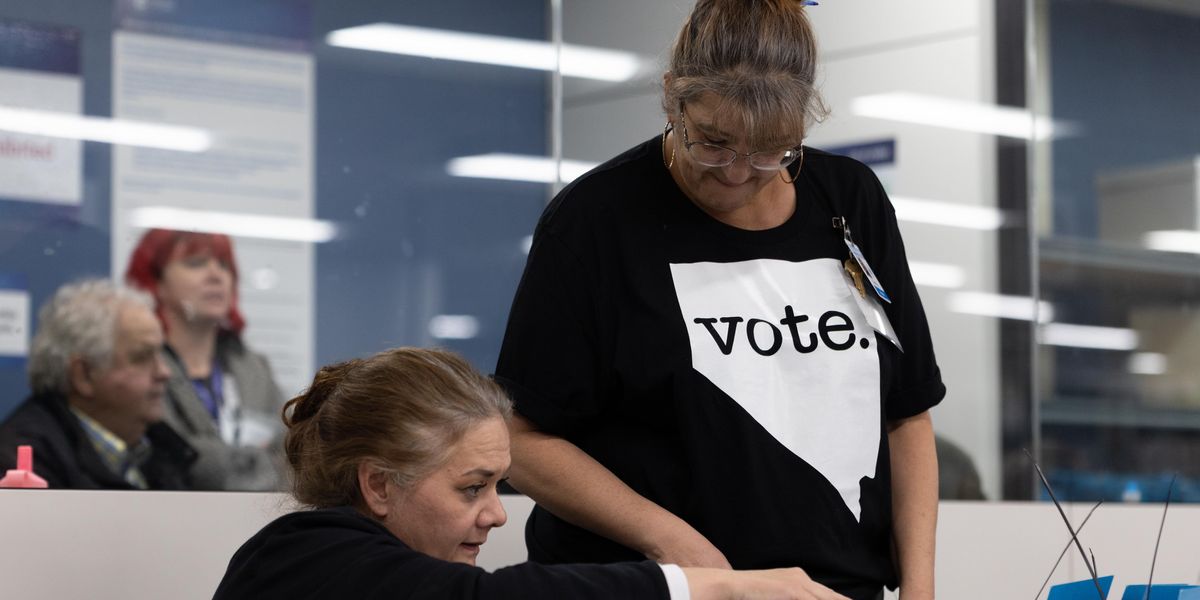 Trevor Bexon/Getty Images
After achieving the first step in establishing open primaries in Nevada last month, advocates have set their sights on further victories in 2024.
The measure approved by Nevada voters requires a second round of approval in two years before switching the method of electing officials. The ballot initiative passed in November would switch the state to an open primary system in which all candidates appear on one ballot with the five receiving the most votes – regardless of party – advancing to a ranked-choice general election.
So the groups working in the Silver State must continue rallying support over the next two years. But similar work will be taking place in other states as open primaries advocates seek to expand beyond the 23 states that currently use some form of the system.
---
Efforts are underway in Oklahoma, Nebraska, Oregon and South Dakota to pass similar ballot initiatives in 2024, according to Jeremy Gruber, senior vice president of Open Primaries. Such successes would build on momentum that Gruber attributed to the emphasis on education and organization. He hopes that open conversations and building connections are key steps towards adopting open primaries in other states and relieving the hyper-polarization in politics.
Open primaries allow voters to participate in any party's primary election regardless of their own party affiliation (although there are different levels of permission that vary by state). This also includes allowing voters to change their party affiliation before voting.
Sign up for The Fulcrum newsletter
In contrast, closed primaries — the election system used by about half the country — require individuals to affiliate with a party in order to vote in a nominating contest and are limited to only that party's primaries. Supporters of closed primaries argue that the system ensures members of another party do not sabotage the nominating process and grants the rights of parties and affiliated voters the freedom of association.
Conversely, proponents of open primaries insist their system reduces polarization while increasing competitiveness, voter turnout, and the integrity of the electoral process. They also argue that primaries should be accessible for all registered voters because they are publicly funded.
"Competition is healthy; it weeds out corruption, it weeds out complacency, it focuses priorities, and it requires politicians to be responsive to their voters," Gruber said. "This is what we need more of in order for our democracy to continue to function in a healthy way."
There has been an increasing number of independent voters, resulting in that demographic capturing the largest affiliation.
Since the 2020 election, there has been an addition of nearly 7,000 independent voters in South Dakota. Under the state's system of closed primaries, those individuals were barred from participating in the primaries this year. However, South Dakotans have proposed a ballot initiative that would implement open primaries for the congressional, gubernatorial, legislative and county elections. Voters will decide whether to make the change during the 2024 election.
Gruber is optimistic about what is happening there.
"South Dakota is an example of voters, both independent and party voters, who are looking for something different. They're looking for a system that puts pressure on the political class to be accountable and responsible, and they see open primaries as an important step in that direction," he said.
Advocates argue open primaries could be the key reform in empowering voters to show up to the polls and interact with their elected officials. They also believe candidates will not be as strictly tied to party positions because they would want to appeal across partisan lines.
"Open primaries is the beginning of a path forward for voters to be more empowered to take control of their elections," Gruber said.