Pennsylvania keeps one-step voting, but may be stuck with old machines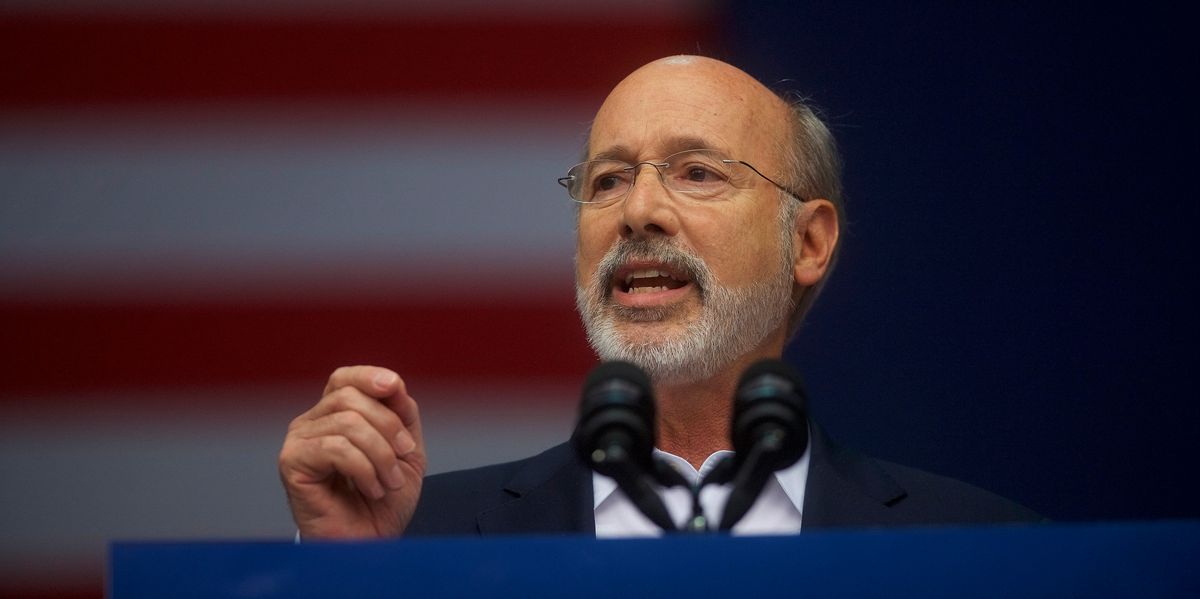 Mark Makela/Getty Images
In one of the oddest recent pairings of election reform efforts, straight-ticket voting will still be permitted in Pennsylvania but as a consequence the state's voting machines may not be modernized before the next election.

The twinned developments, the result of Democratic Gov. Tom Wolf's veto last week of a single bill, could have important consequences for the 2020 presidential race, when Pennsylvania's 20 electoral votes will be one of the biggest prizes on the roster of tossup states.
The measure, approved by the Republican-controlled legislature on party lines, would have ended the ability of voters to make a single selection endorsing all of one political party's candidates on the ballot. The same legislation would have provided $90 million in state funds to help counties buy new paper-based and easily auditable voting equipment that is becoming the national standard.
---
Democrats, especially, say the speed and ease of straight-party voting is a huge boon to turnout, especially in urban areas, because otherwise plenty of their allies walk away from the polls rather than stand in long lines. But only seven states beside Pennsylvania will offer the option next fall.
Another will be Michigan, which also sits at the top of presidential battleground roster, because the GOP legislature's move to end the practice was reversed by a ballot initiative. But a dozen states, most recently Texas and most of them reliably Republican, have abandoned the practice in the past 25 years.
Sign up for The Fulcrum newsletter
"As we approach an election with anticipated large turnout and new voting technology, I'm concerned the isolated removal of a convenient voting option would increase waiting times and could discourage participation," the governor said.
Wolf expressed confidence he could find money to replace electronic voting machines with voter-marked paper balloting equipment before next November, when interest in preventing fraud or hacking will be particularly intense in a state that President Trump carried by just 44,000 votes in 2016 to break a six-election winning streak for the Democratic nominees.
The governor didn't offer a specific plan, but Congress has been advancing legislation that could provide the necessary money to Pennsylvania and other states seeking to replace voting machines.