Mapmaking commission effort comes up way short in Nevada
https://twitter.com/saramswann?lang=en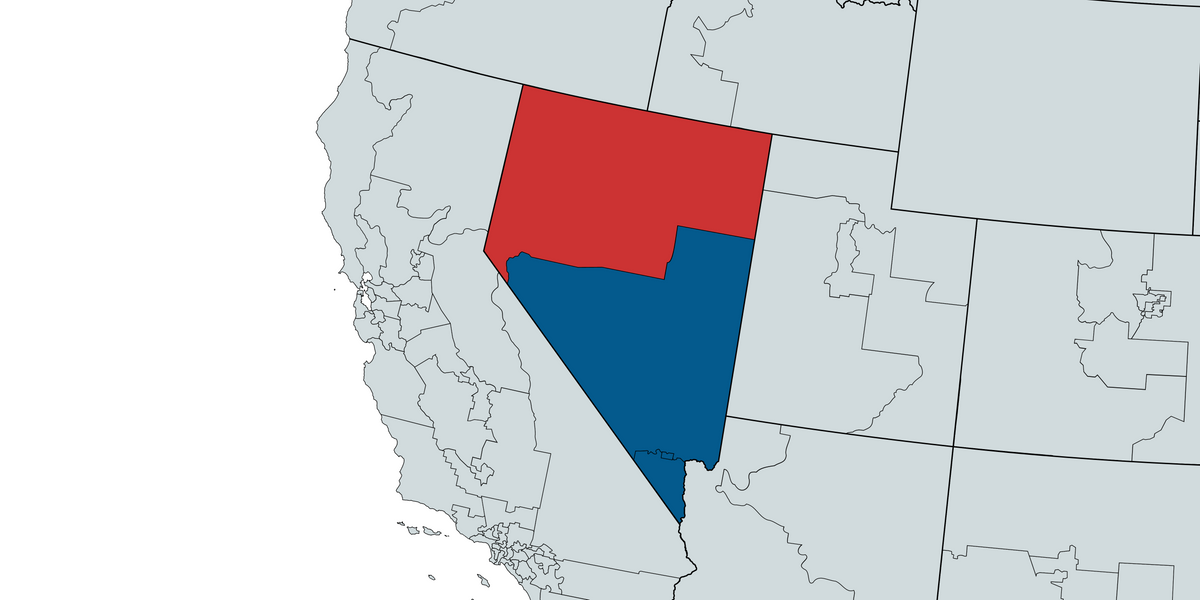 mapchart.net
Nevada will remain a state where politicians get to draw the election boundaries they run in. Advocates for turning the mapmaking over to an independent panel have conceded defeat.
Fair Maps Nevada announced Tuesday it was able to collect only 12,000 of the 98,000 signatures required to get their proposal on the November ballot, giving up a week ahead of the deadline. The group said it was stymied by the social distancing and safety protocols mandated by the coronavirus pandemic.
Assigning independent commissions to draw congressional and legislative district lines, instead of the state legislators themselves, is widely regarded as the best way to combat partisan gerrymandering. This year's election is effectively the last chance for states to make the switch in time for the maps being drawn for the next decade.
---
Fair Maps Nevada sued in May in search of relief from some of the petition requirements given the public health crisis. Last month, a federal judge granted the group a six-week extension, until next Wednesday, but denied its bid to gather signatures electronically.
"This is not the end of our efforts," the group said in its concession announcement, which promised to lay the groundwork for a successful referendum in two years, in plenty of time for the 2031 redistricting. "We will build a database of 'Pledge to Sign' supporters who will be ready to sign a new petition when we refile our redistricting reform ballot question.
Sign up for The Fulcrum newsletter
Over the next 15 months, Fair Maps Nevada aims to reach 200,000 people who promise to sign its new petition at the end of next year. The group will also host monthly forums on anti-gerrymandering efforts.
Because of delays in the census thanks to the coronavirus, a special session of the solidly Democratic state Legislature will probably be convened in the fall of 2021 to draw the 63 legislative and four House districts for the rest of the decade. Fair Maps vowed that its supporters will flood Carson City "as an observer corps to ensure our new redistricting maps are fair and free from gerrymandering."
Fourteen states are sure to use independent commissions to draw state legislative districts next year, and eight will do so for congressional districts.
Virginia will join this group if voters approve a measure on the November ballot. On the other hand, Missouri voters will decide whether to undo a redistricting initiative enacted two years ago. Efforts to get commission measures on the ballot are still alive in
Arkansas, North Dakota and Oregon
.