Warning of revived Russian meddling gives fresh rationale for election security bills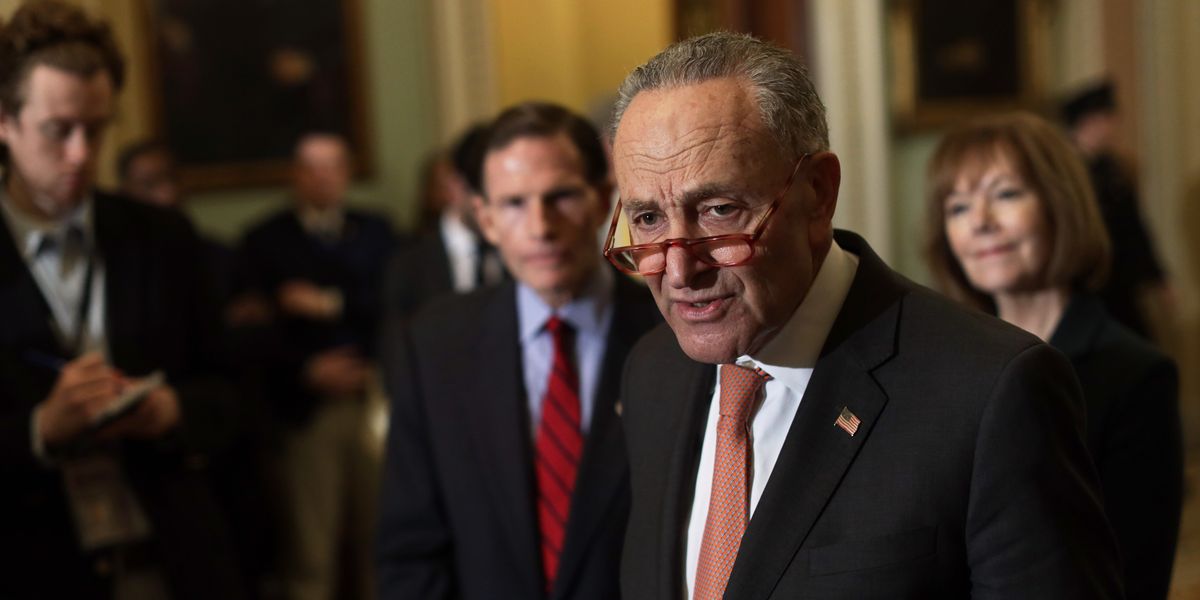 Alex Wong/Getty Images
The fresh warnings from intelligence officials that Russia is again intruding in the presidential race have given congressional Democrats an opening to revive their uphill push for election security legislation.

Several proposals for bolstering American democracy's protections against interference by foreign adversaries have passed the House but are stymied in the Senate, where GOP Majority Leader Mitch McConnell maintains they're unnecessary and designed by Democrats to get under President Trump's skin.
After news broke Thursday night about the warning delivered to lawmakers by the intelligence community's top election security official — who told them Russia is already at work meddling with the election in hopes of helping Trump win again — Minority Leader Chuck Schumer excoriated the GOP in particularly harsh terms.
---
"Republicans keep blocking election security bills in the Senate, and now we know why: They'd rather let Putin win than stand up to President Trump," he said on Twitter.
Republicans keep blocking election security bills in the Senate, and now we know why: They'd rather let Putin win… https://t.co/e2dZ1OA6az

— Chuck Schumer (@Chuck Schumer) 1582239021.0
The unambiguously identified targeting of the presidential race by Vladimir Putin's government four years ago resulted in few identifiable hacks of voting systems, but it also included a sweeping online disinformation effort and has generated waves of uncertainty about the reliability of American elections. The new intelligence findings will only amplify that.

Sign up for The Fulcrum newsletter
But it remains highly uncertain whether those reports will prompt any loosening of the Senate standoff when lawmakers return next week.
The measure taking clearest aim at Russia, dubbed the Deter Act, would impose sanctions on Russian finance, defense and energy businesses after a clear finding by U.S. intelligence that the Kremlin was interfering in the election. The measure has been sponsored by five Democrats but also six Republicans, including three of the party's most vulnerable incumbents this fall: Susan Collins of Maine and both of the senators Trump campaigned for this week: Corey Gardner of Colorado and Martha McSally of Arizona.
Four times in the past six months, the Democrats have made a choreographed show of taking the Senate floor to propose immediate passage of election security bills they view as less contentious than the Deter Act — knowing full well their efforts could (and would) be blocked by the GOP without any roll call votes.
The most recent effort came two weeks ago, when three measures that have passed the House in various forms were blocked. One would require presidential campaigns to call the FBI if they are approached by a foreign power offering assistance. Another would require candidates to report any efforts by a foreigner to make a campaign contribution. The last would authorize more federal money for election security and ban the use of voting machines connected to the internet or made overseas.