Dollar signs: The inequity of student debt affects the economy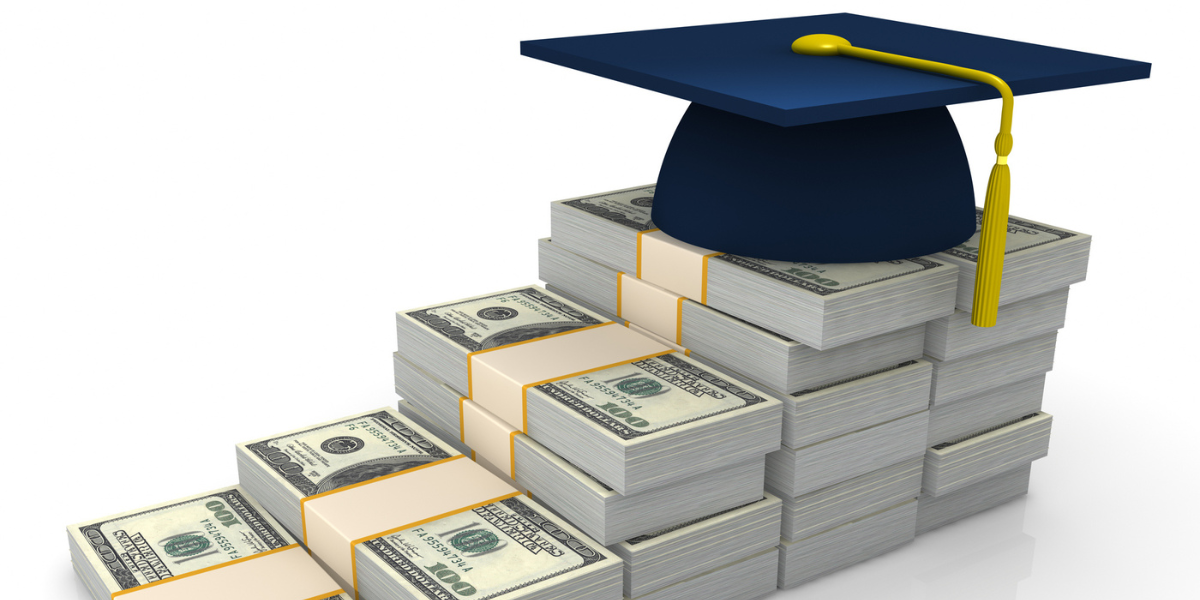 Getty Images
Vargas, MD MS, is an assistant professor of neurology and a vascular neurologist at Rush University Medical Center. He is the medical director of the Mobile Telestroke Program at Rush University Medical Center and of the Primary Stroke Center at Rush Oak Park Hospital. He is a Public Voices Fellow of The OpEd Project.
Debt is not equal.
---
Forty-eight million borrowers collectively have $1.6 trillion of federal student loan debt, and including private student loans, the debt increases to $1.7 trillion. This debt is higher than auto loans and credit card debt, and only mortgage debt is higher at $12 trillion as of September 2022.
This debt is also not equally distributed based on who you are and what school you have attended, or even if you completed your degree. Half of the debt is on those students who have attended two or four year colleges, and the majority of college students graduate with less than $20,000 of debt.
The burden of debt is higher on those who attended private or for-profit schools, and Black college students, who may struggle with loan repayment more. Among those students, Black, Latinx, and American Indian students are more likely to default on their loans.
Sign up for The Fulcrum newsletter
This is another way people of color suffer from a racial wealth gap that has demonstrated Black and Hispanic households earn about half as much as the average White household and own only about 15 to 20 percent as much net wealth.
A third case has been brought before the United States Supreme Court recently to challenge student loan forgiveness. The Sweet v. Cardona case, is a class action lawsuit against the Education Department by student loan borrowers. It adds to the cases SCOTUS is considering connected to the debt cancellation plan, a 2022 federal relief plan that has extended its deadlines until June 30. This is as colleges in California recently asked the Supreme Court to place a class action settlement on hold.
The main arguments of the recent amicus brief filed by over 170 Republican lawmakers is that only the House of Representatives has power to tax and spend public money for the national government, and that the HEROES Act from 2003-2004 does not explicitly state debt forgiveness.
HR1412, or the HEROES Act, does authorize the Secretary of Education to waive or modify any requirement or regulation that applies to student financial assistance programs in several instances, including a national emergency
To be sure, this may seem an overreach of executive power to congressional power of the purse, and concerns of a bailout for the wealthy are frequently brought up.
Separation of powers is critical for our checks and balances, but there is a valid argument for the current student loan debt forgiveness plan since it is not proposing budgets and imposing taxes, but rather using authorized powers to waive or modify the collection of debt.
A report from the Urban Institute noted the additional forgiveness for Pell Grant recipients intends to address the racial wealth gap, as Black and Hispanic students are more likely to receive Pell grants than white students. This current plan would also allow for those who are American Indian or Alaskan, Hispanic, and Black, to have the largest shares of student loan borrowers being debt free.
A common argument against student loan debt forgiveness is how other forms of debt are not being forgiven, such as mortgage or auto loans.
The way interest is calculated is different, however, and it can compound differently resulting in growth rather than decrease of a principal balance and interest. The result is called "negative amortization," or balance growth over time, which happens with student loan debt even as borrowers make regular payments.
This balance growth disproportionately affects borrowers of color as well. The reality is those hardest hit with debt are those who never finished their degree and struggle to pay or default on their student loans.
To be sure, some may say student loan forgiveness would only benefit those who are already wealthy, would worsen inflation, and not address the root problem of the cost of higher education or burden on Black borrowers.
Under the most recent plan revealed by the Biden administration, there are income limits that cap at $125,000 for single filers, or $250,000 for married or head of household filers, and limits of $20,000 of forgiveness of Federal Pell Grant recipients ($10,000 if not a recipient of these) that target lower and middle income.
There is a lot of uncertainty with the current economy. There are Income differences between racial and ethnic groups, as well as intergenerational wealth transfers are disproportionately skewed to white households when compared to Black, Hispanic, and other groups.
Policy makers, elected officials, education experts, administrators and individuals need to show public support of the Biden student loan forgiveness plan, and move toward new forms of debt forgiveness and restructuring.
Additionally, reduction of costs in higher education is critical to reduce the racial wealth gap, create a more equitable economic playing field, and positively affect the health, wealth and futures of those burdened with student debt.
Alejandro Vargas, MD MS, is an assistant professor of neurology and a vascular neurologist at Rush University Medical Center. He is the medical director of the Mobile Telestroke Program at Rush University Medical Center and of the Primary Stroke Center at Rush Oak Park Hospital. He is a Public Voices Fellow of
The OpEd Project
. Follow him at
@alexvargasmd