Looking to join a depolarization community? It starts with you.
https://www.facebook.com/debilynm/
https://twitter.com/debilynm?lang=en
https://www.instagram.com/debilynmolineaux/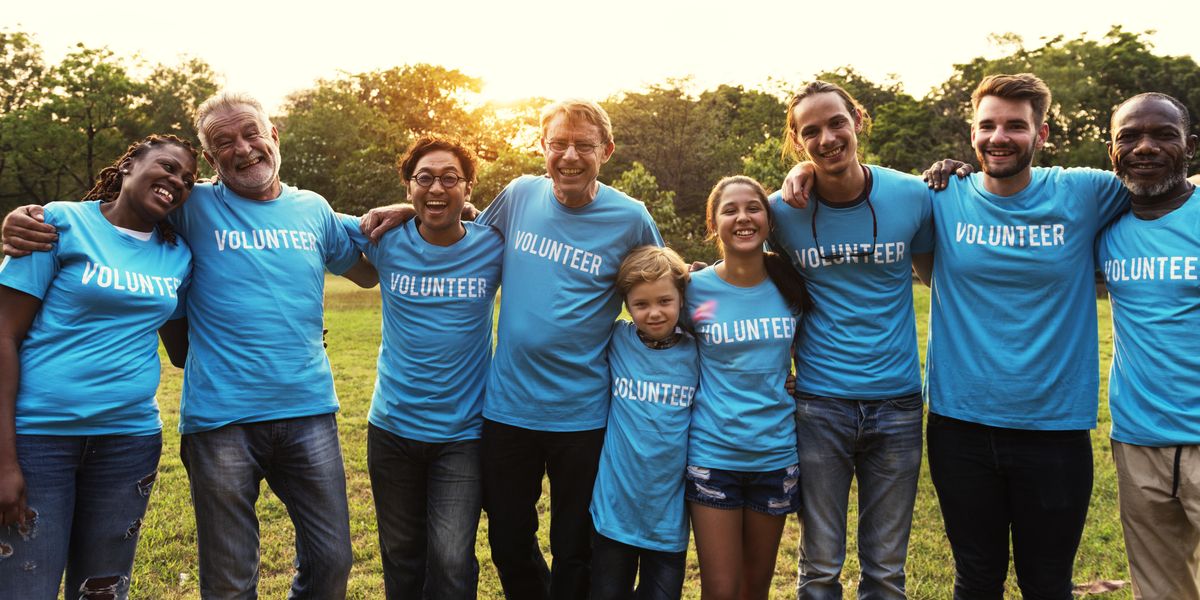 Rawpixel/Getty Images

Molineaux is co-publisher of The Fulcrum and president/CEO of the Bridge Alliance Education Fund.

Last weekend I received an email from a supporter of our parent organization, the Bridge Alliance Education Fund. He pointed me to a subreddit talking about a lack of response from a depolarizing/bridging organization that had promised to connect him with a local group. The commenter was responding to a prompt, "Why are you a member of Braver Angels?"

Braver Angels says on its website: It is "a national initiative to depolarize our politics and remake our political culture from the ground up in a spirit of trust, citizenship, and good-will." They mean it. Their business model includes membership fees to pay for a very small, national staff. The rest is up to volunteers.
They are not alone in the work to bridge divides. There are literally hundreds of organizations with similar aims to help everyday Americans of all political stripes reach out and find common ground with their neighbors. You can find over 500 of them here. Some of my favorites are Living Room Conversations, American Values Coalition, BridgeUSA, Civic Genius and Essential Partners.
As I read through the complaint, I experienced a blinding flash of the obvious. There is a void of local leaders who are willing to risk their social capital by building an alternative to partisan organizing. In other words, there is a lot of interest in checking out alternatives that are about bridging and connecting, but a lot of reticence to be the one organizing it. There are widespread expectations that "somebody else" will be the organizer. This is true, no matter which organization you choose.
Sign up for The Fulcrum newsletter
---
What a Gordian knot (or catch-22).
Just as there is a market for the bridging movement, there is also dissatisfaction amongst those seeking solutions because we don't have enough people in local communities to lead. The bridging movement needs local leaders. Our nation needs YOU to lead.
All of the organizations listed above have small staffs, and an expanding knowledge of tool kits, guides and support (training and online hosted events) to help volunteer organizers succeed. We need to rethink what involvement looks and feels like. We are in an information war with threats of political violence. To win, we need an army of volunteers to be the local leaders who bridge our many divides. Division is too profitable and concentrates power for us to mount a campaign with paid staff.
Our collective future as a nation is dependent upon you and other volunteer organizers. It is these unpaid and unsung heroes who will lead us out of this mess. It's not fair. But it's what we have. As a nation, we are reliant upon the goodwill of people who are willing to take risks, engage across differences and model for us the nation we could become.
The easiest way to start something new in a local community is to make a pact with two friends to help you. Then every time you see each other, you have a purpose that is connected to healing the nation. Even if your group never gets bigger than the three of you, that's three people who are working together to build a better future and avoiding the toxic partisan culture.
If you are ambitious, invite others to join in your activities. You likely know a lot of people in other groups and settings. Make it fun (game night!). Have serious conversations. Focus on common ground and liking each other. Have group agreements that transcend divisive rhetoric. Allow people to be triggered, apologize and come back together. Practice being in a community that you'd like to have in the broader world. In today's time of uncertainty, we need each other. We are interdependent. We have to create our future for ourselves.
Will you step up and be the organizer for breaking through the toxic polarization? Who are your two friends? Because if not you, who? And if not now, when?