Democratic-backed group launches 'massive' voter protection effort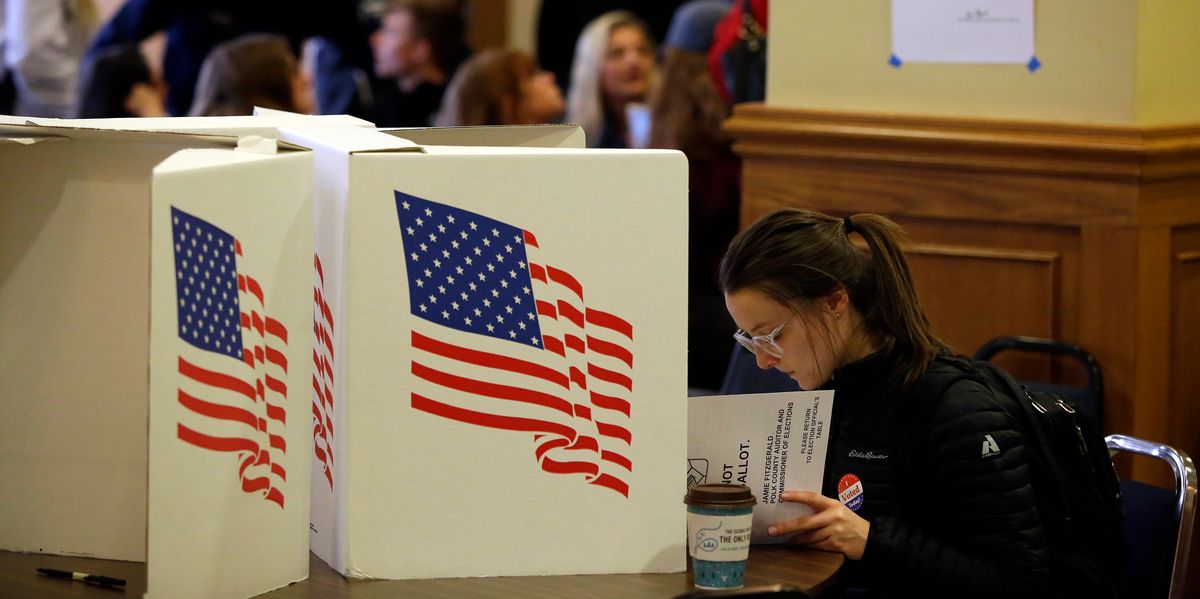 Joshua Lott/Getty Images
The accelerating 2020 campaign is sure to produce an alphabet soup of new groups hoping to sway the outcome — and one of the newest, unveiled this week, is the Voter Protection Corps.
The fledgling organization, the brainchild mainly of some Democratic political veterans in Massachusetts, plans to assemble a team of election law attorneys, campaign strategists and voting technology experts who can create a state-by-state playbook for combatting efforts to suppress turnout.
"We have to be clear-eyed about the reality that voter suppression efforts are likely to hit new extremes in 2020, and that many of the legal and judicial checks that helped protect the vote in the past have been badly eroded," said the head of the operation, Quentin Palfrey. "Voter Protection Corps will start laying the groundwork, immediately, for what is going to have to be a massive effort to protect the rights of all eligible voters."
---
The group plans to create a database of past incidents of voter suppression across the country as a way to prepare for a repeat of similar tactics next year. It will also develop strategies, trainings and materials to help voters overcome efforts to steer them clear of the ballot box, and will seek to create a nationwide roster of poll watching volunteers for next November.
Sign up for The Fulcrum newsletter
Palfrey worked to produce the turnout that helped Barack Obama carry Ohio in 2008 and lost as the Democratic nominee for lieutenant governor of Massachusetts last year. The Voter Protection Corp advisory board includes prominent Boston-based party strategist Charles Baker III, Rep. Jim McGovern of Boston and half a dozen other House Democrats.