South Carolina to pick up postage tab for absentee voters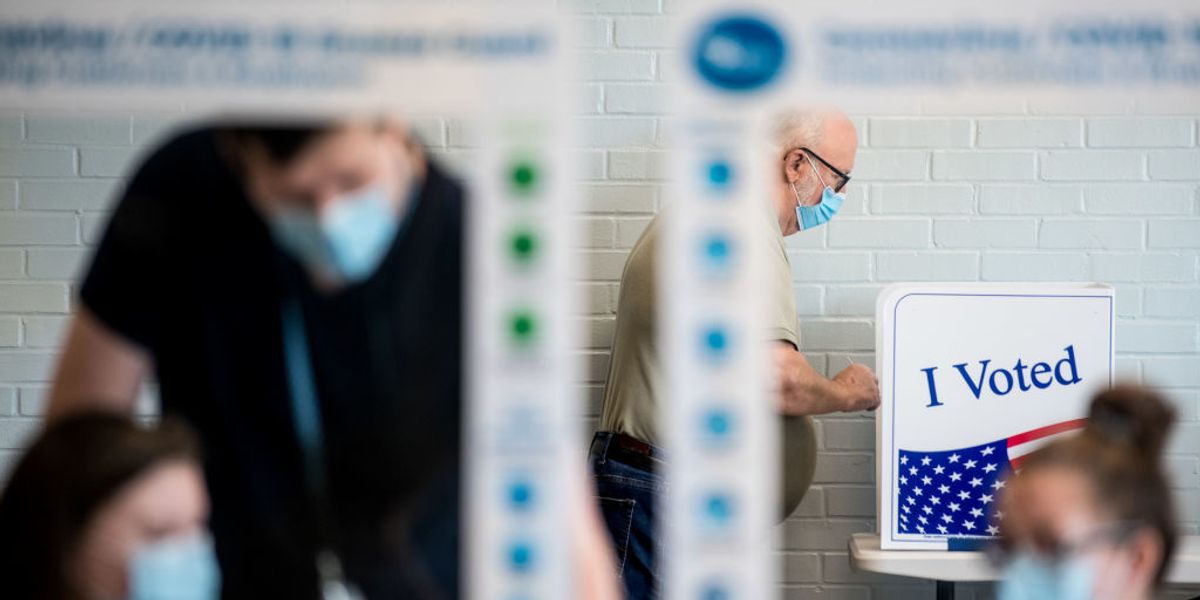 Sean Rayford/Getty Images
South Carolina has agreed to pay the postage on all mail-in ballots in the November election.

Wednesday's decision, which looks to cost the state between $750,000 and $1.2 million, partly settles one of the three-dozen lawsuits the Democrats are pursuing across the country to make voting for president easy no matter how bad the coronavirus pandemic this fall.
Many of the suits are similarly pressing states to provide postage-paid return envelopes along with all absentee ballots. Making voters affix their own stamps, the Democrats maintain, will unfairly suppress turnout and amounts to an unconstitutional poll tax.
---
But state law requires local election officials to provide return postage for mailed ballots in only 16 states — eight of them reliably blue and four of them solidly red, plus the 2020 potential battlegrounds Iowa, Arizona, Minnesota and Wisconsin.
South Carolina election officials say the postage expense will be covered by their share of the $400 million in federal election aid included in the pandemic economic rescue package enacted in March.
The rest of the Democratic suit to loosen the rules in South Carolina, filed 10 weeks ago, remains before a federal judge.
The state allows people older than 65 to vote absentee for any reason while making everyone else provide a specific excuse, which has resulted in only 5 percent of votes being cast that way in recent years. The suit alleges that amounts to illegal age discrimination.
Sign up for The Fulcrum newsletter
It also challenges the requirement for a witness signature on absentee ballots and the rule that envelopes will only be tallied if they arrive at election offices before the polls close.
President Trump is highly likely to secure the state's nine electoral votes, but enhanced turnout could boost the Democrats' chances of holding on to a competitive House seat and propelling their former state party chairman, Jaime Harrison, to upsetting Republican Sen. Lindsey Graham.