The Fahey Q&A with Zoraya Hightower, hoping to revive ranked elections in Vermont's main city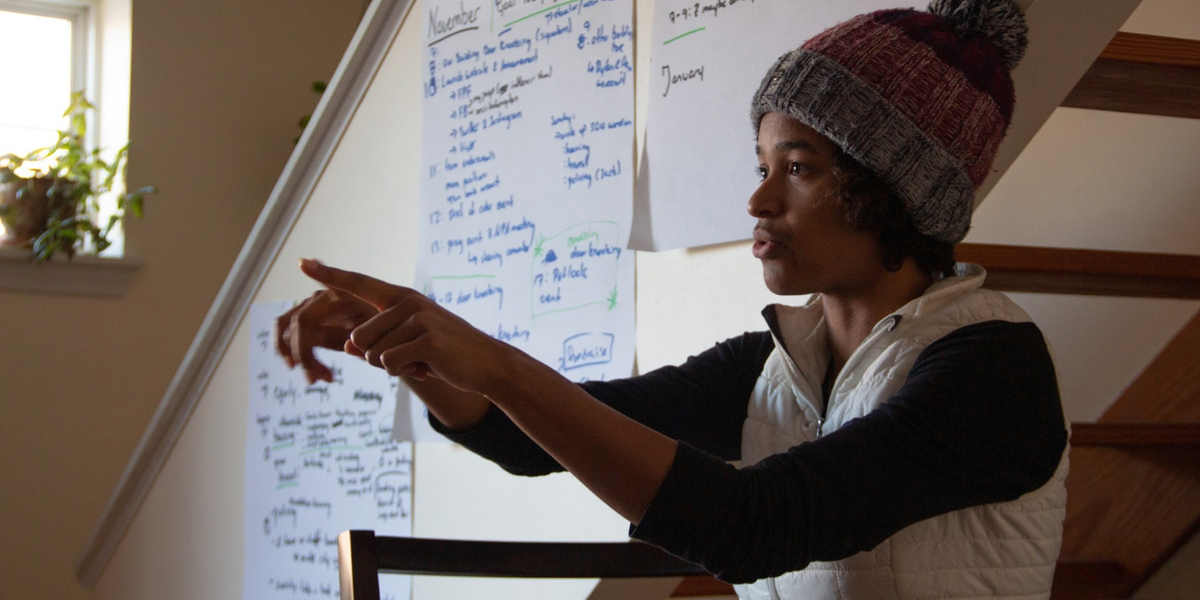 Courtesy The People
After organizing the Voters Not Politicians 2018 ballot initiative that put citizens in charge of drawing Michigan's legislative maps, Fahey became founding executive director of The People, which is forming statewide networks to promote government accountability. She regularly interviews colleagues in the world of democracy reform for our Opinion section.

Zoraya Hightower is co-chair of Better Ballot Burlington, which is pushing a referendum that would revive ranked-choice voting for local races in Vermont's biggest city. The vote is next week. By ousting the 33-year incumbent last year, Hightower became the first woman of color on the Burlington City Council.
---
Our recent conversation has been edited for clarity and brevity.
Fahey: What's your background and what led you to get involved in politics?
Hightower: I'm an environmentalist, with a bachelor's in environmental policy and economics and a master's in environmental management. In graduate school, I became interested in how cities work and consume resources, and how to reduce their impact on the areas around them and source more locally. I moved to Burlington to work at an international development company, but soon found I also wanted to make a local impact. I got involved in my neighborhood planning assembly and then joined the local development review board, but eventually became frustrated with policies I didn't necessarily agree with. So I decided to run for council.
Sign up for The Fulcrum newsletter
Fahey: Why would your city benefit from ranked elections?
Hightower: It's an interesting case study because we have a successful third party — the Vermont Progressive Party — and three viable parties can make debates and interactions on council quite contentious. Ranked-choice is just a better way of voting and has benefits wherever it's implemented. For Burlington specifically, it would mean obtaining more consensus and working together more effectively in that three-party system.
Fahey: What is the history of RCV in Burlington?
Hightower: The city adopted RCV in 2006. In 2009, voters elected a Progressive mayor who made some moves that were roundly criticized as being undemocratic and nontransparent, and which placed a large financial burden on the city. The narrative became: "We implemented ranked-choice voting and then we got a mayor who did this." The scandal led voters to repeal RCV in 2010. There's a growing recognition, however, that the problem was not the voting system but an individual person.
RCV has gotten a good deal of media attention recently and there's a lot of excitement — from voters who were here at that time, like my campaign co-chair, former Gov. Howard Dean, and from the two-thirds of voters like me who were not on Burlington's rolls in 2010. More than ever, threats to our democracy, such as gerrymandering, are in the consciousness of voters who understand how they shape the outcomes and fairness of elections. We're hoping to see a high margin of approval, and hopefully our example can help expand RCV to elections statewide and nationally.
Fahey: How does your involvement with Better Ballot Burlington connect to your goals as a city councilor?
Hightower: Last summer was a long overdue recognition of racial equity issues, and I've shifted a lot of my time and attention towards that. Hopefully, RCV can be part of a process of becoming more transparent and giving more direct authority and voice to voters — including more direct ways to do budgeting and other ways for people to weigh in before the council has its say.
Fahey: Can you elaborate on how ranked elections connect to your work on racial issues?
Hightower: I received more than 50 percent of the vote in a three-way race and some folks said that was living proof we don't need RCV: If I can win in the current system, anyone can. This is a gross misrepresentation because I'm Ivy-educated, light-skinned and ran in our most progressive district — basically as palatable as it gets to a white voter base. I am pushing back on the narrative that just because one person can get elected, there are no barriers. Historically, we have not done a good job of electing a representative population to the council, despite being considered one of the most progressive cities in the country. There are still barriers based on race and gender identity, and I believe RCV will help lower those. Recent studies show RCV increases the percentage of BIPOC and female candidates seeking office, and the victors better reflect their constituency, resulting in people from underrepresented populations winning more races.
Fahey: Organizations helping your campaign include Vermont PIRG, the League of Women Voters, and Rights and Democracy. What's the significance of that?
Hightower: Ranked-choice elections have trans-partisan support, and having all three of those organizations taking the lead on a single issue is somewhat unusual. It's exciting to have all of these different folks supporting this and working together.
Fahey: What happens next?
Hightower: The election is March 2. We're distributing lawn signs and volunteers can participate in phone banking. Residents should have gotten their ballots in the mail by now — and if they haven't mailed it by now it's very important they make sure to get it into a drop box or go to the polls and turn it in.
Fahey: If you were speaking to a high school student or a new immigrant, how would you describe what being an American means to you?
Hightower: I am an American citizen born in Germany who moved to the U.S. when I was 11, which shapes my perspective. Feeling American means feeling a tie to land in this country, feeling entitled to that, and then recognizing what that means in historical context. There's something very American about how we do nationalism in this country — seeing a German flag outside of the World Cup context was almost taboo. Americans are unique in how proudly we cling to our belief of American exceptionalism no matter what evidence to the contrary.
Being American means both being part of this novel democratic and capitalist experiment amid all of these beautiful ecosystems, but also having the privilege of ignoring all the ways the experiment has gone horribly wrong. We need to make it more acceptable for folks to feel American on an individual level, no matter their color or background, and to be more honest about and accountable for the legacy of trauma we've created both at home and abroad.