Governor's 'ballot integrity' proposal would limit Florida voting by mail
https://twitter.com/saramswann?lang=en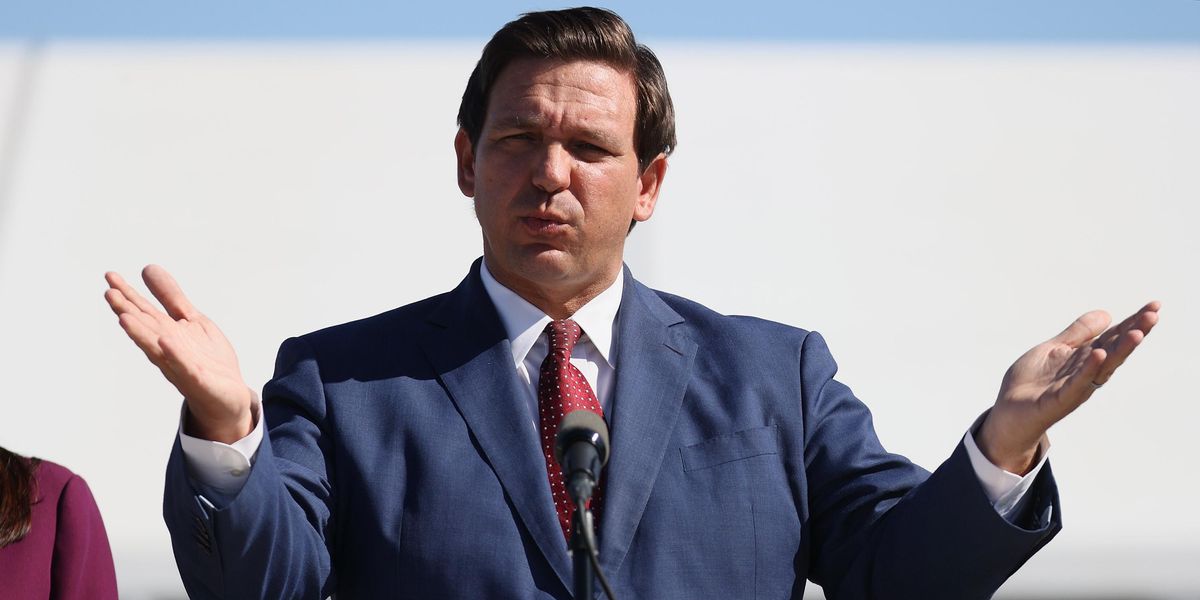 Joe Raedle/Getty Images
Florida Gov. Ron DeSantis has proposed a slew of election changes mostly aimed at restricting mail voting, which he and other Republicans erroneously claim is riddled with fraud.

During a Friday news conference, DeSantis said his proposal would protect the state's election integrity, and at the same time touted Florida's election system as the most "transparent and efficient" in the country.
In last year's election, more than 9 million Floridians cast their ballot early, either in person or by mail — a 41 percent increase from 2016. And former President Donald Trump, who instigated the attacks on mail voting, won the state and its 29 electoral votes by 3 percentage points.
---
DeSantis' proposal would codify the current practice of not proactively sending mail ballots to all eligible voters. Further, voters would need to submit a vote-by-mail request each year instead of every two years. The governor also seeks to limit the use of drop boxes, so voters would have to return ballots by mail or at a local elections office.

Other elements of the plan include a limit on who can turn in ballots for another person ("ballot harvesting") and a ban on third-party funding for county-led voter drives.
"Last November, Florida held the smoothest, most successful election of any state in the country. While we should celebrate this feat, we should not rest on our laurels," said DeSantis, who has emerged as a potential 2024 presidential contender. He added that by taking these actions Florida would remain a leader on election integrity.
Sign up for The Fulcrum newsletter
DeSantis wants the Legislature to take up his proposal when it convenes in Tallahassee next month. GOP lawmakers, who control both the state House and Senate, have already introduced their own bills to restrict voting by mail.
Florida isn't the only state where Republicans are pushing for limits to mail voting, though. In two-thirds of the states, legislators are considering more than 165 bills to restrict mail voting and impose voter ID requirements, among other changes.
Experts have repeatedly debunked claims of voting in the 2020 election. A recent report by MITRE Corporation reiterated this by concluding there was "no evidence of fraud, manipulation, or uncorrected error" in the eight battleground states.