Iowa Legislature advances felon voting rights, but with expensive caveat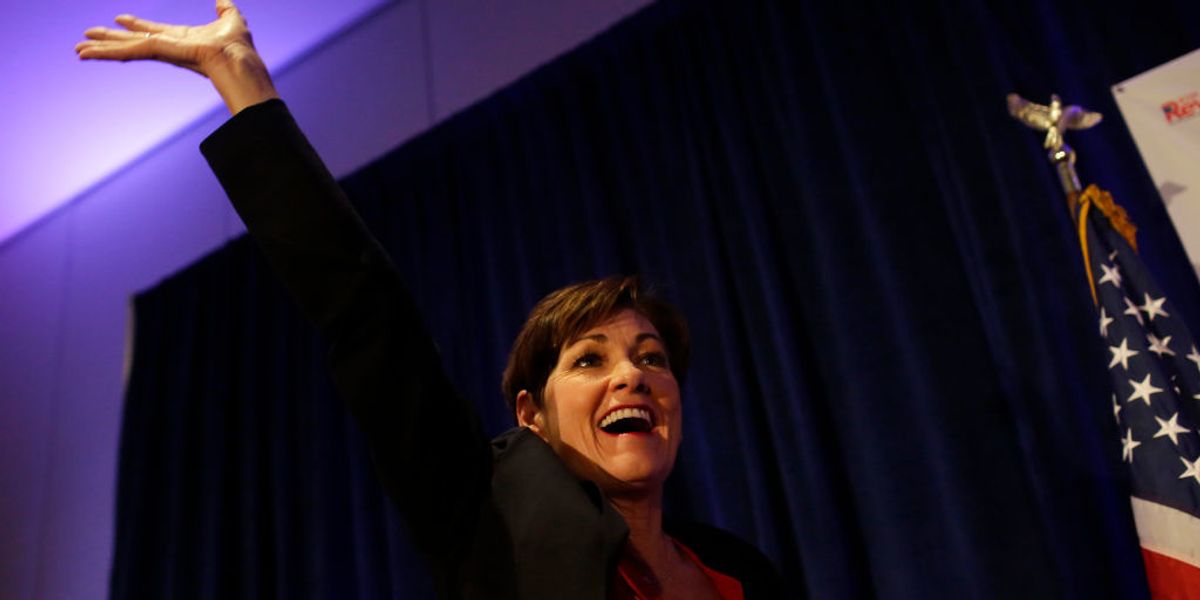 Joshua Lott/Getty Images
The long-running effort to end Iowa's status as the only state permanently stripping voting rights from convicted felons has taken some crucial turns in recent days.

A proposal to ask voters to restore the franchise to convicts who have completed their sentences has been embraced by the same state Senate committee that killed the idea a year ago.
But that endorsement got delivered Friday at what advocates for restoring voting rights view as an improperly high price: Gov. Kim Reynolds signing legislation, produced by her fellow Republicans in charge of the General Assembly, that would require felons to pay fines and restitution if they are ever permitted to register and vote again.
---
Iowa is considered to have the most restrictive rules about convicted felons and voting of any state, permanently disenfranchising them unless they go through a complicated restoration process and get approval from the governor.

Floridians voted two years ago to abandon similar rules and restore voting rights for felons who had completed their sentences, but the state's GOP Legislature added the condition that all fines and fees have to be repaid first — a measure similar to the new Iowa statute.
A federal judge struck down Florida's law two weeks ago on the grounds it created an unconstitutional "pay to vote" requirement, and a federal appeals court had earlier taken a similar view, suggesting Iowa's new statute could face significant challenges if it's ever applied.
Sign up for The Fulcrum newsletter
Iowa has about 60,000 people who are barred from voting for life under the current system.
Reynolds has been pushing for the restoration of felon voting rights since she was elected in 2018. But Republican senators in Des Moines had made clear they would not support the idea without the repayment bill being approved.
Even then, some continued to dissent; the vote in the Judiciary Committee was 10-4. But that should pave the way for passage by the full Senate and the state House, which voted overwhelmingly for the idea last year.
The cart-before-the-horse restitution law would not come into play, and be subject to lawsuits, before 2023 at the earliest. That's because the General Assembly would have to endorse the state constitutional amendment not only this year but once again in its 2021-22 session — at which point the measure would be put to a statewide vote for its ultimate test of approval.
A March poll by the Des Moines Register and Mediacom found 63 percent of Iowans favored the referendum and 45 percent favored requiring restitution be paid to crime victims before voting rights are restored.
The topic has taken on added urgency because of the nationwide protests, including in Des Moines, over the death of George Floyd after a Minneapolis police officer put a knee to his neck for nearly nine minutes.
A study four years ago by the Sentencing Project found that nearly 10 percent of black adults in the state are barred from voting because of a felony conviction.