GOP governor revives long push for restoring voting rights to Iowa felons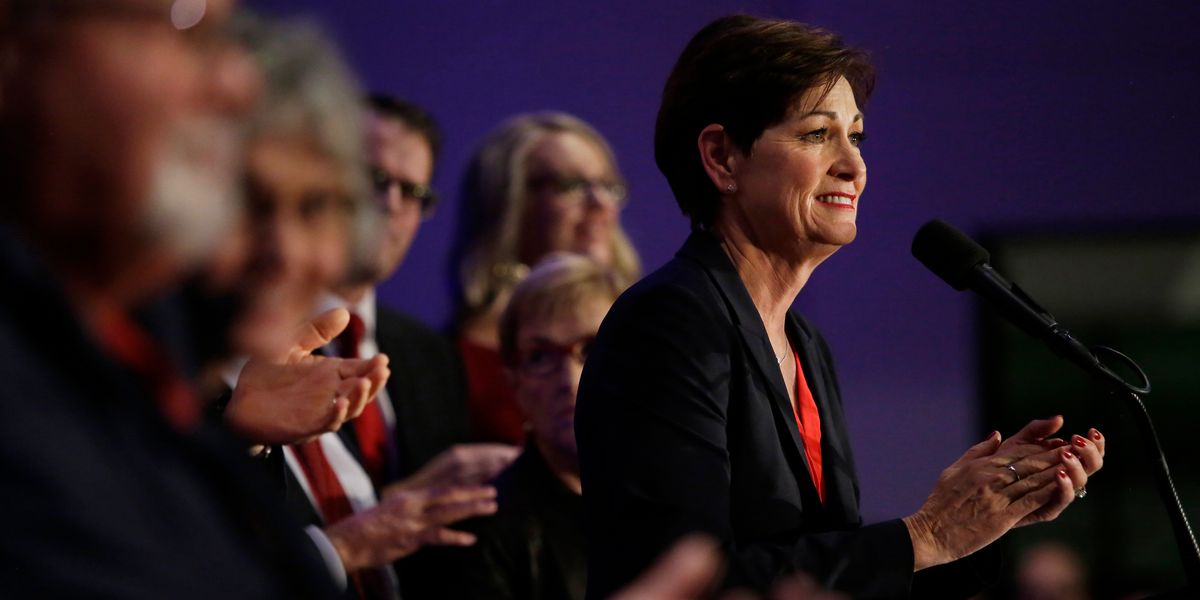 Joshua Lott/Getty Images
Iowa's Republican governor, Kim Reynolds, is promising to revive her quest to end the state's status as the only place in the country where convicted felons are permanently barred from voting.

She says she is optimistic that when the General Assembly convenes next week, her fellow Republicans in the majority will pass legislation starting a process lasting several years for giving voting rights back to felons as soon as they complete their sentences.
The franchise has been given back to more than 2 million ex-convicts in at least eight states during the past decade, fulfilling a top goal of civil rights groups, who view restoration of the vote as an essential part of making criminals who have done their time productive members of society. Resistance has come mostly from red states. Most freed felons are black or Hispanic and vote reliably Democratic.
---
In Iowa, the only way for a felon to win the right to vote after prison is to get the governor's permission.
Reynolds could act unilaterally, and groups including the Campaign Legal Center have been pressing her to issue a broad decree this month — theoretically allowing about 52,000 more people to participate Feb. 3 in the first-in-the-nation Democratic presidential caucuses.
Sign up for The Fulcrum newsletter
But such an executive order could be reversed by a future governor, and Reynolds has said that to prevent uncertainty she is pursuing the cumbersome system for changing the state constitution. A constitutional amendment in Iowa must be passed twice by the Legislature, with an election in between, and then win approval by the voters in a statewide referendum. That means 2024 is the first election year when Iowa felons could participate.
Reynolds first tried to advance the proposal after taking office a year ago, but the bill stalled in the Senate.
The issue then was that blocs of Republicans could not agree on the parameters for who would get back the right to vote. Some wanted to keep rapists, murderers and other violent criminals off the list, which is the case in many states. Others wanted to make felons pay all fines, court fees and restitution before their rights are restored, which civil rights groups say is a de facto poll tax and would prompt them to oppose the bill.
"I believe it's the right thing to do. And it's one of my priorities. Sometimes you don't get it the first year when you talk about it," Reynolds told the Cedar Rapids Gazette. "I think it's the right thing to do, and I'm going to do everything I can to make the case. And I feel pretty confident that we can get them there."