Kansas GOP splits over new law making it easier to vote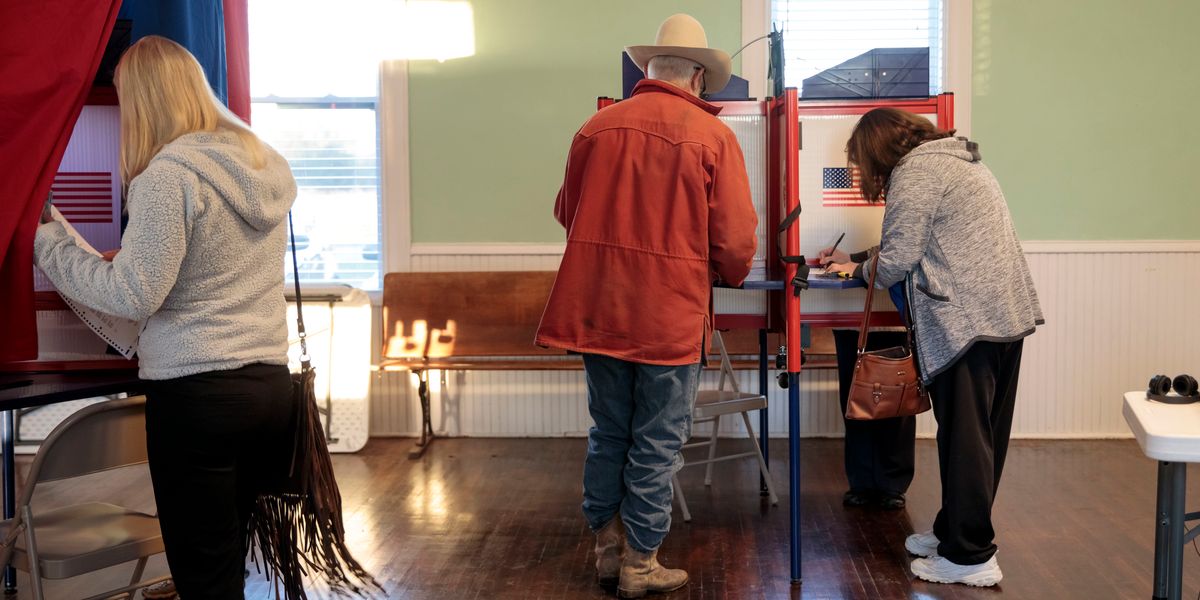 Whitney Curtis/Getty Images
Efforts to expand access to the ballot box in Kansas in time for the presidential election face further delays because of an intensifying dispute among the Republicans in charge in Topeka.

Ten months ago the Legislature enacted a law giving voters a broader choice of polling places. But Secretary of State Scott Schwab, who took office last year, has delayed instituting the change because he says it raises security concerns — and that at least a year more is needed to ensure electronic voter lists and computer systems are ready.
Even some of his fellow Republicans at the statehouse say Schwab is creating flimsy excuses masking his disinterest in making it more convenient to vote in a year when Kansas' traditionally deep red hue is going to be tested, especially in an open-seat Senate contest.
The tussle also revives the image of Kansas as a voting rights minefield that was set when conservative Republican Kris Kobach was secretary of state and pushed for some of the country's strictest voter ID laws, including a proof-of-citizenship requirement for new voters now on hold in the courts. Koback is now running for the Senate.
---
Kansas' law would allow voters to cast ballots at any of the dozens of voting centers set up by their home counties rather than at their precinct-specific polling locations. Proponents say this gives voters more flexibility and will boost turnout. Currently, 16 states have laws that permit counties to run voting centers, according to the National Conference of State Legislatures.
Sign up for The Fulcrum newsletter
While it will take time to implement this new system, Democratic and Republican lawmakers alike agree that at the very least Sedgwick County, which includes the state's largest city, Wichita, can handle the change. Sedgwick already has multiple voting sites linked and the voting equipment, in place since 2017, allows for polling place flexibility.
At the end of January, a bipartisan group of 26 legislators introduced a bill that would allow Sedgwick County voters to use any polling place for the 2020 primary and general elections. However, last week, two scheduled hearings for this bill were canceled.