Add Kentucky to list of states being sued to expand voting access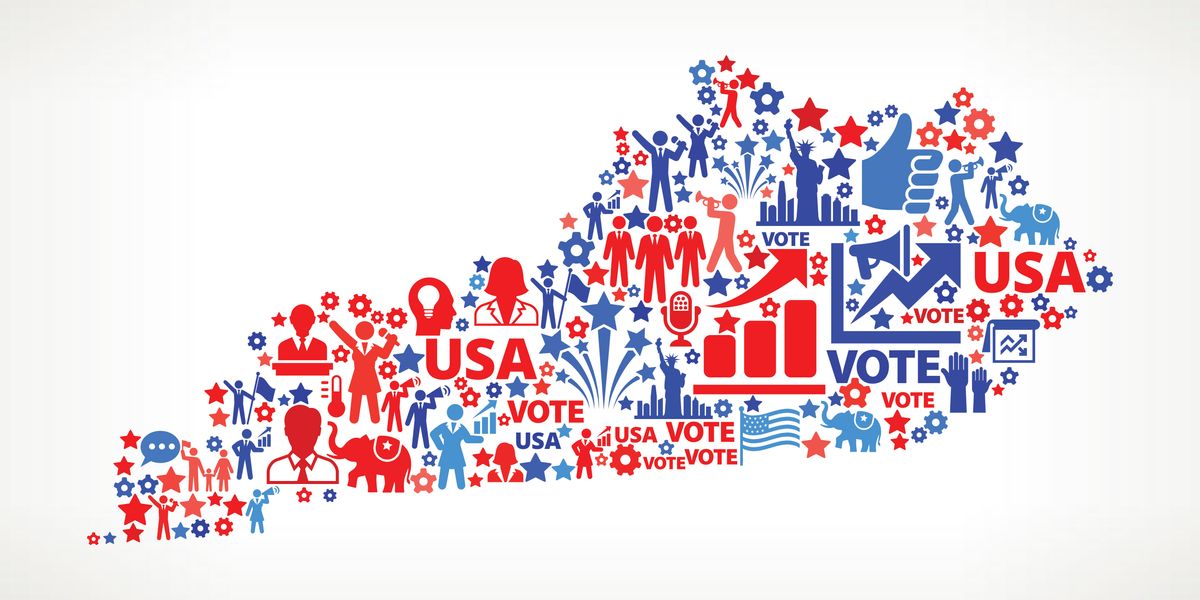 bubaone/Getty Images
Kentucky is the latest state to face a lawsuit asking for election law easement in the face of the coronavirus.

The Lawyers' Committee for Civil Rights and the American Civil Liberties Union are among those who sued Wednesday, but with a bit of a twist: They are out to reverse one of the very few state laws enacted since the pandemic began that was designed to make voting more difficult this year.
Still, the new suit is similar to dozens of others filed this year that seek to make battleground or red-leaning states relax their election regulations and expand voting by mail.
---
The Kentucky suit challenges requirements residents must follow when they vote, including a mandate that people show photo identification at the polling place.
That requirement was added to the books only in March by the Republican-majority General Assembly, and at a time when most offices that issue photo IDs were shuttered because of Covid-19. Voting rights experts say only eight other states have an ID rule as tough as the one Kentucky just embraced.
Another provision being challenged is the requirement that voters find select from a narrow list of excuses in order to qualify to vote absentee. Kentucky is one of 16 states that still require people to provide an excuse in order to vote by mail.
Sign up for The Fulcrum newsletter
In response to the coronavirus, however, Democratic Gov. Andy Beshear and Republican Secretary of State Michael Adams worked out a deal in April that allows everyone to vote by mail in the June 23 primary. Every eligible voter was to be sent a postcard explaining the option.
In addition, citizens are allowed to request absentee ballots online, through a secure portal.