A little skin's exposed, coast to coast, to educate voters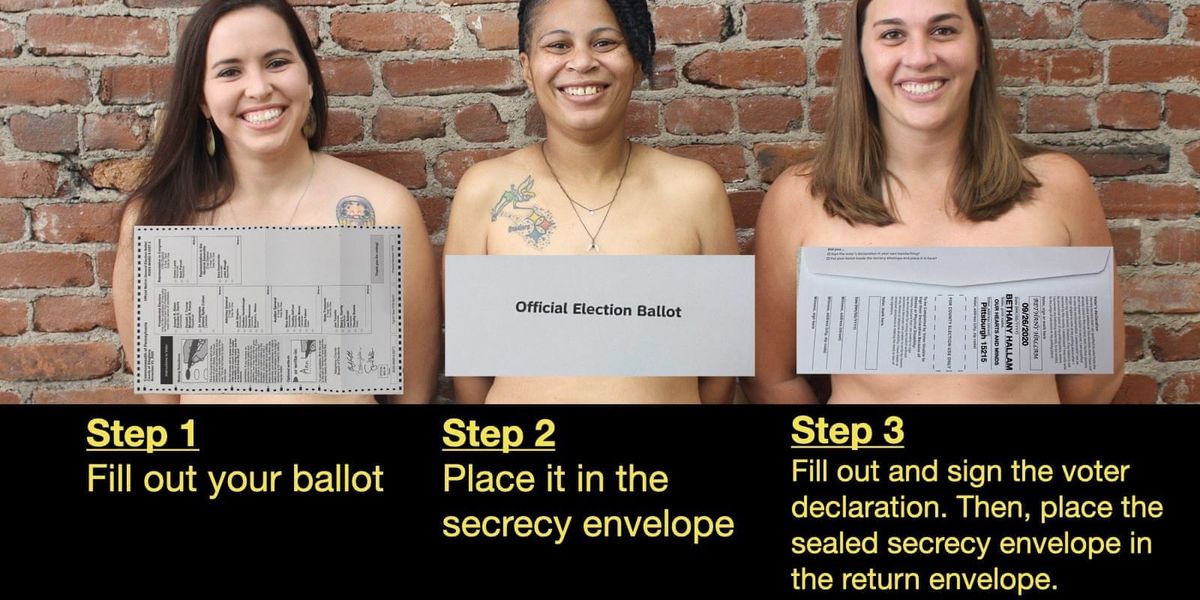 Photo courtesy Bethany Hallam
Sex sells, as everyone knows. But it also can be used to promote our sometimes struggling democracy, as two recent examples illustrate. Literally.

The first comes in the shapely form of Kylie Jenner, the 23-year-old member of the Jenner-Kardashian entertainment-celebrity industrial complex.
---
Jenner posted a pair of bikini-clad photos of herself on Instagram this week, with a link to vote.org, asking fans if they were registered and inviting her 197 million followers: "let's make a plan to vote together." She posted something similar on Twitter, where she has more than 35 million followers.
The response: Vote.org reports her link boosted traffic by 1,500 percent and resulted in 48,000 people registering to vote.

The moment "speaks to an energy among young Americans who want to make sure their voices are heard this election," Vote.org chief Andrea Hailey said in a statement.
Alternatively, it may just speak to people who want to appreciate what Kylie Jenner's wearing while soaking in the California sun.
The second example comes from much less warm Pennsylvania, where a few local politicians have shed even more clothing to focus the electorate's attention on so-called "naked ballots."
These are absentee votes that get delivered to election offices inside the pre-addressed outer return envelope — but not sealed inside the required second, secrecy envelope.
Sign up for The Fulcrum newsletter
This happened thousands of times in the June primary, but the state Supreme Court ruled those naked ballots should be counted anyway. The court has taken a different position for the presidential election: Anyone who makes the same mistake this fall will be out in the cold, without a vote that counts.
Democrats are now working hard to educate voters in one of the premier presidential battlegrounds about the importance of "clothing" their mail ballots in the inner sleeve — especially because so many are expected to be voting by mail for the first time this year because of the pandemic. One party official has sounded the alarm that 100,000 ballots will otherwise get discarded because of their nakedness, twice President Trump's margin in the state last time.
In the most dramatic gesture of this education effort, two members of the Allegheny County Council in Pittsburgh and an incoming state legislator posed for a waist-up group photo — apparently unclothed but for the absentee ballots covering their chests.
They tweeted the shot with panels of text explaining the three easy steps for properly returning a mailed-in ballot.

"Immediately when I heard the term naked ballots, and being a woman in the male-dominated environment of politics, where they are always trying to control our bodies, I thought, 'Why not take some control back? And also get the voters' attention," one of the council members, Bethany Hallam, told the Guardian.
The gesture has worked, sort of: More than 1,500 retweets and 3,600 "likes" so far. Not Kardashian-class numbers, but still.