Democrats attack DeJoy over pre-election postal changes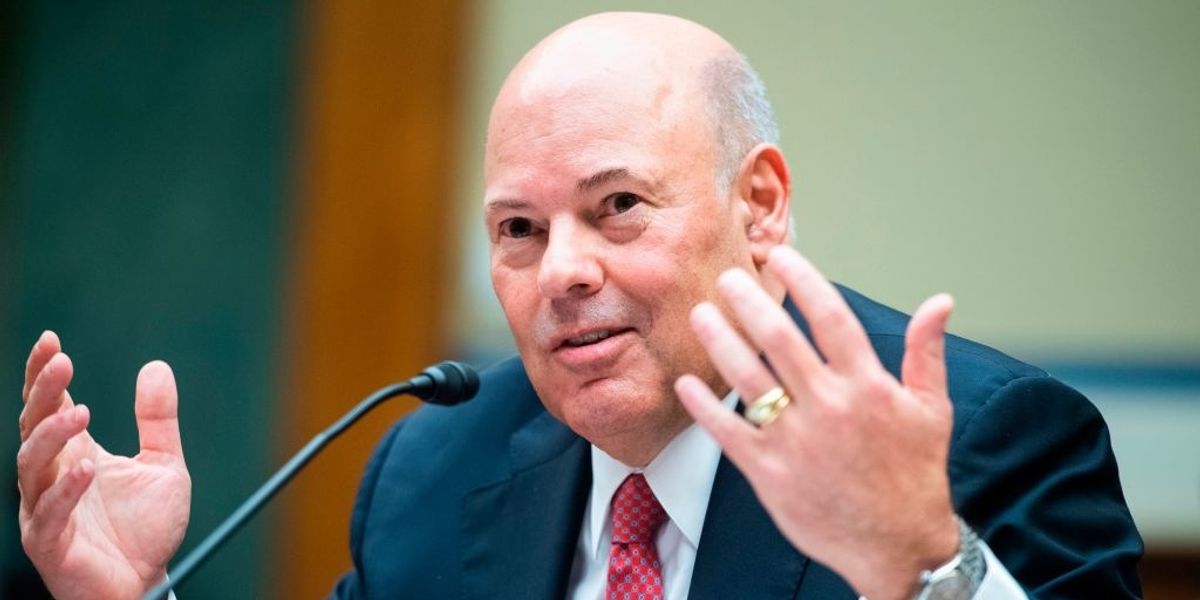 Tom Williams/Getty Images
House Democrats on Monday pressed Postmaster General Louis DeJoy about changes made to the Postal Service under his tenure that have caused a national outcry about the agency's ability to handle the expected flood of mail ballots in the November election.

DeJoy affirmed that USPS has not coordinated with President Trump or his re-election campaign on recent changes to the Postal Service. However, in communications with the Postal Service Board of Governors, DeJoy had asked the Trump campaign to cease attacks on the Postal Service and absentee voting.
"I have put words around to different people that this is not helpful," said DeJoy.
In the contentious hearing convened by the Oversight and Reform Committee, Democrats attacked DeJoy by highlighting his financial contributions to Trump's campaign while also connecting the timing between DeJoy's appointment as postmaster general to a downward spike in mail service.
---
Democratic Rep. Steven Lynch did not mince words when questioning DeJoy's actions during his 70-day tenure, including removal of blue mail boxes and mail sorting machines across the country, slowdown of mail delivery, and not allowing mail carriers to work overtime.
"After 240 years of patriotic service delivering the mail, how can one person screw this up in just a few weeks?" asked Lynch.
Sign up for The Fulcrum newsletter
The Massachusetts lawmaker continued by accusing DeJoy of making these changes at USPS for one of two reasons, either by gross incompetence or to deliberately dismantle the agency's long history of providing vital mail services to every American.
As expected, the Republican minority largely defended DeJoy by focusing on how many of the changes were in place before DeJoy joined the agency. They also repeatedly pointed out that USPS has approximately $10 billion in cash on hand, which they considered more than enough funding to handle the onslaught of election mail expected ahead of the November election.
DeJoy largely responded to Democrats' accusations as unfair and inaccurate, claiming changes at USPS would not impact the November election and that he has not and does not intend to coordinate election mail processes with the White House.
Emphasizing the critical context surrounding recent changes at USPS, Democratic Rep. Gerald Connolly of Virginia pushed DeJoy to acknowledge how the ongoing global pandemic and a divisive presidential election could cause mass alarm to Americans who rely on USPS for vital mail service for not just election mail but medications, bills and Social Security checks.
Republicans criticized Democrats' questioning of DeJoy, with Rep. Ralph Norman of South Carolina accusing them of pushing another "false narrative," following Robert Mueller's investigation and House impeachment of President Trump earlier this year.
Republicans were also quick to criticize what they say was Democrats' hasty approach to passing an emergency funding bill over the weekend that allocated $25 billion to the Postal Service. DeJoy confirmed he was not personally consulted about the bill by Democrats.
The bill is unlikely to pass the Republican-held Senate.
Monday's hearing was significantly more disorganized than Friday's Senate Homeland Security and Governmental Affairs Committee hearing. Multiple members experienced technical difficulties when joining today's hearing remotely.