Can't gather signatures at social distance, Massachusetts candidates say in suit
https://twitter.com/saramswann?lang=en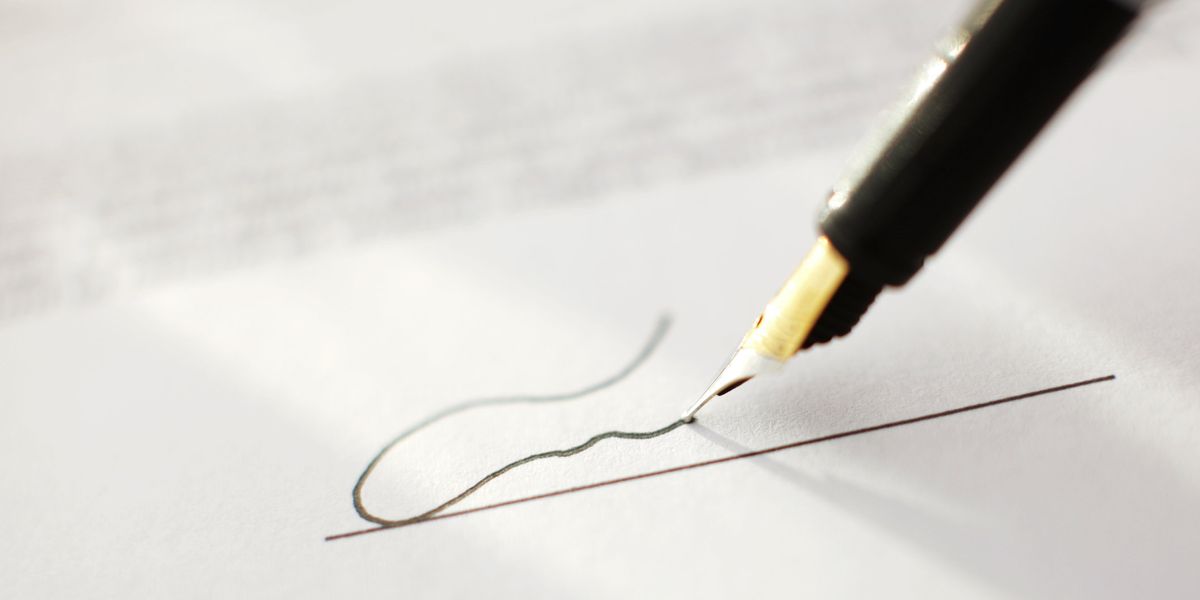 rolfo eclaire/Getty Images
Coronavirus risks have made collecting signatures to qualify for the ballot, once a mundane task, nearly impossible for candidates.

Under normal circumstances, campaigns accomplish the task easily, by hosting events or posting up in high-traffic places like grocery stores. None of those options are viable now, with almost every state issuing stay-at-home orders lasting at least another three weeks.
Now candidates are going to court in search of help. On Wednesday, candidates running for three different offices in Massachusetts filed a lawsuit asking a judge to give them some kind of break from the state's requirements.
---
The claim may be their only shot at keeping their candidacies alive, because the Democratic Legislature has so far spurned calls from politicians in both parties for a special measure shrinking or altogether dropping the signature rules this year.
The plaintiffs face three different sets of rules. Two running for Congress have until May 5 to qualify for the ballot, just a day after the planned expiration of statewide public gatherings limits and non-essential business closures. But a state legislative candidate is supposed to finish her paperwork by April 28.
Democrat Melissa Bower Smith needs just 150 signatures by then to get on the ballot as a primary challenger to 10-term state Rep. James Murphy. She says she was planning to get twice that many in case some were deemed invalid.
Sign up for The Fulcrum newsletter
Democrat Robbie Goldstein, an infectious disease doctor, needs at least 2,000 signatures to mount a longshot primary bid for Congress against veteran Rep. Stephen Lynch. Republican attorney Kevin O'Connor faces the biggest hurdle: at least 10,000 signatures to be a potential GOP candidate for the Senate.
The Democratic incumbent, Edward J. Markey, is also struggling to gather enough signatures for the Senate race.. With four weeks left, he's at least 3,000 short of the requirement to qualify for the Sept. 1 primary. His challenger, Rep. Joe Kennedy III, has already acquired 50 percent more than the minimum required.
The lawsuit says the coronavirus has "transformed Massachusetts' ballot access laws — which are reasonable, in ordinary times — into unconstitutional barriers standing between candidates and the ballot." It asks the court to either cancel the signature requirements or relax them by reducing the thresholds, extending the deadlines or allowing electronic collection.
Since Massachusetts doesn't accept e-signatures, candidates have had to mail signature request forms, with prepaid postage, to supporters and hope to receive enough back in time.
State lawmakers came to an impasse on the signature issue when writing a coronavirus response bill last month, although that did allow communities to postpone spring elections and expand vote-by-mail options.
For one plaintiff, the outbreak has affected more than the campaign: O'Connor's 86-year-old father was hospitalized after testing positive for Covid-19 and showing severe symptoms.
"It is entirely possible that the virus was introduced into my family through the petition-gathering process, and it is possible that volunteers for campaigns across the state could unwittingly spread the infection if the legislature does not take action," said O'Connor, whose campaign ceased signature gathering efforts a month ago.
The coronavirus has also halted signature gathering efforts nationwide for ballot measures. At least 18 campaigns across 10 states have suspended their in-person signature gathering efforts due to the virus. Six groups in Arizona have filed two separate lawsuits to have the requirements waived temporarily.