Non-citizen voting advances in the biggest city in deep blue Vermont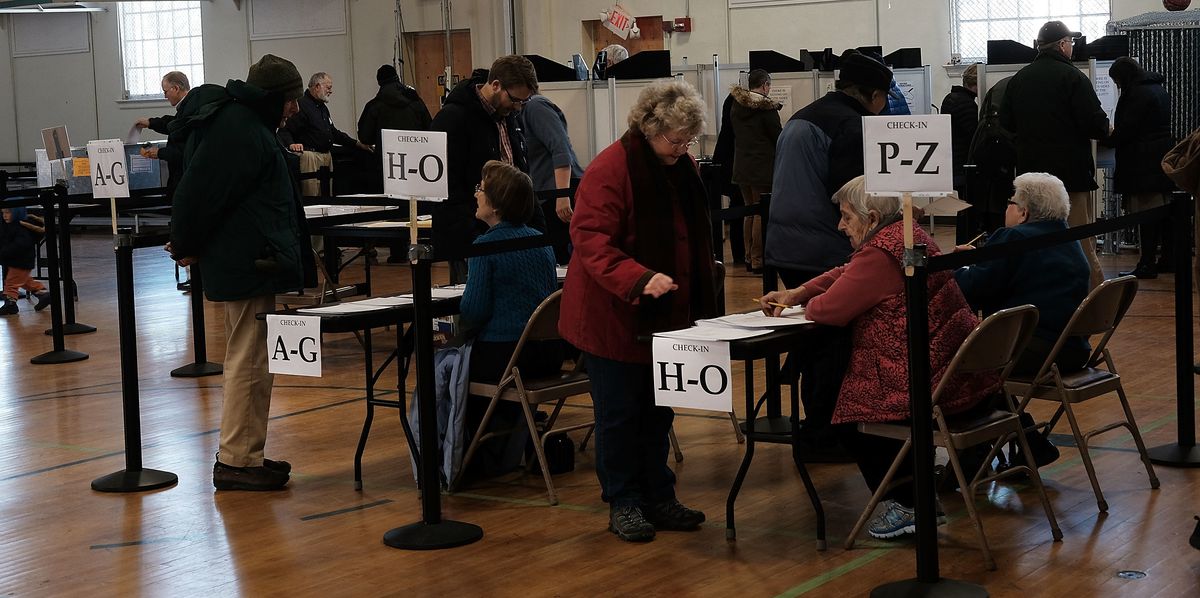 Spencer Platt/Getty Images News
Vermont's largest city is reviving a bid to permit non-citizens to vote in local elections, the latest in a small but persistent effort in some of the nation's most politically progressive corners to give immigrants the franchise.

The Burlington City Council vote this week was 10-2 in favor of changing the city's charter. The principal sponsor of the change, Democrat Adam Roof, told WCAX that the goal "is to create a more inclusive and engaged community, which is critical because we know that broad participation in the democratic process strengthens the entirety of the community."
Kurt Wright, a Republican, opposed the proposal as inconsistent with American tradition and noted the city's voters had rejected a similar effort several years ago.
---
The proposal now goes to the Democratic-majority state Legislature, which has already endorsed a similar measure for Montpelier, the capital. But Republican Gov. Phil Scott is considering a veto on the grounds it could violate some aspects of state law.
Burlington, where Sen. Bernie Sanders got his political start as the mayor, has a population of 42,000 plus the 10,000 students at the University of Vermont.
It would be the biggest municipality in the country with non-citizen voting for all city officials. Many of the other places are liberal Maryland suburbs of Washington. Board of education contests in Chicago and San Francisco are open to all adults who live in those cities, on the theory that immigrants with kids in the schools should have a say in how they're run.
Sign up for The Fulcrum newsletter
But this sliver of a trend runs counter to the overwhelming sentiment against expanding the rights of immigrants that permeates much of the country.