Costs to mail ballots may skyrocket for civilians, military living overseas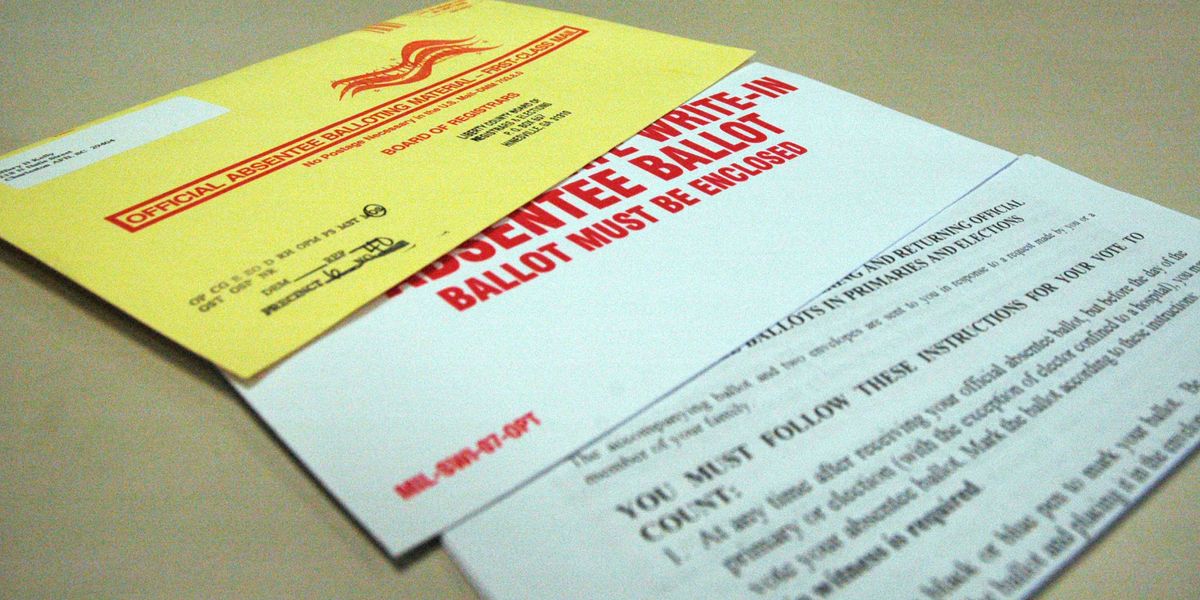 Tech. Sgt. Jeff Kelly/U.S. Air Force
Election officials are growing increasingly concerned that the Trump administration's trade war with China could make it more difficult and expensive for overseas voters — including those in the military — to cast ballots in the 2019 and 2020 local, state and federal elections.
The issue is the pending withdrawal in October by the U.S. from the Universal Postal Union, a group of 192 nations that has governed international postal service and rates for 145 years.
Last October, the U.S. gave the required one-year notice stating it would leave the UPU unless changes were made to the discounted fees that China pays for shipping small packages to the United States. The subsidized fees — established years ago to help poor, developing countries — place American businesses at a disadvantage and don't cover costs incurred by the U.S. Postal Service.
With the U.S.-imposed deadline for withdrawal or new rates fast approaching, states officials are running out of time to prepare for overseas mail-in voting.
---
Last week, Kentucky elections director Jared Dearing pleaded for help from the Election Assistance Commission — for himself and his peers in other states.
The deadline for his state and most others to send out absentee ballots for the fall elections, Dearing said, falls a few days before a Sept. 24-25 UPU meeting in Geneva, Switzerland, to discuss the U.S. proposal to revise the rate system. That makes it difficult to provide voters with guidance about how to return their ballots.
Sign up for The Fulcrum newsletter
If the United States ends up withdrawing from the UPU, overseas citizens may not be able to return their ballots using regular mail service and could have to pay upward of $60 to use one of the commercial shipping services, Dearing said.
Dearing said it "grieves me" to think that military members who are "literally protecting our right to vote" may have problems voting themselves.
In 2018, nearly 400,000 absentee ballots from overseas voters were counted in the midterm election, with about 220,000 of those from civilians and the rest from military members, according to the Election Assistance Commission. About 500,000 overseas ballots were counted in the 2016 presidential election.
Among the states with the most overseas absentee ballots cast are California, Washington, Texas and Florida — a swing state where small margins sometimes decide the outcome.
The U.S. Postal Service said in a statement that because the U.S. may end up pulling out of the the Universal Postal Union, USPS is already working to "ensure the continued exchange of international mail items."
A spokeswoman for the Defense Department, which operates the Federal Voting Assistance Program for military members who need to vote via absentee ballot, promised Monday there would be "minimal disruptions" even if the United States pulls out of the UPU.
Lt. Col. Denise Kerr said the Postal Service, DOD and State Department are developing plans to help overseas voters and will share those with state officials.
Even if there is a disruption in international mail service, overseas military members and their dependents will be able to vote using military delivery channels, she said.
And some overseas citizens can vote electronically, although 19 states do not allow electronic return of ballots, according to the National Council of State Legislatures.
Another option for overseas voters, Kerr said, would be to drop off their ballots at a U.S. embassy or consulate, where U.S. postal rates will apply.
"We are committed to ensuring every U.S. citizen, no matter where they are in the world, has an opportunity to cast a vote and participate in the political process," Kerr said.