South Dakota rejects tribal IDs for voter registration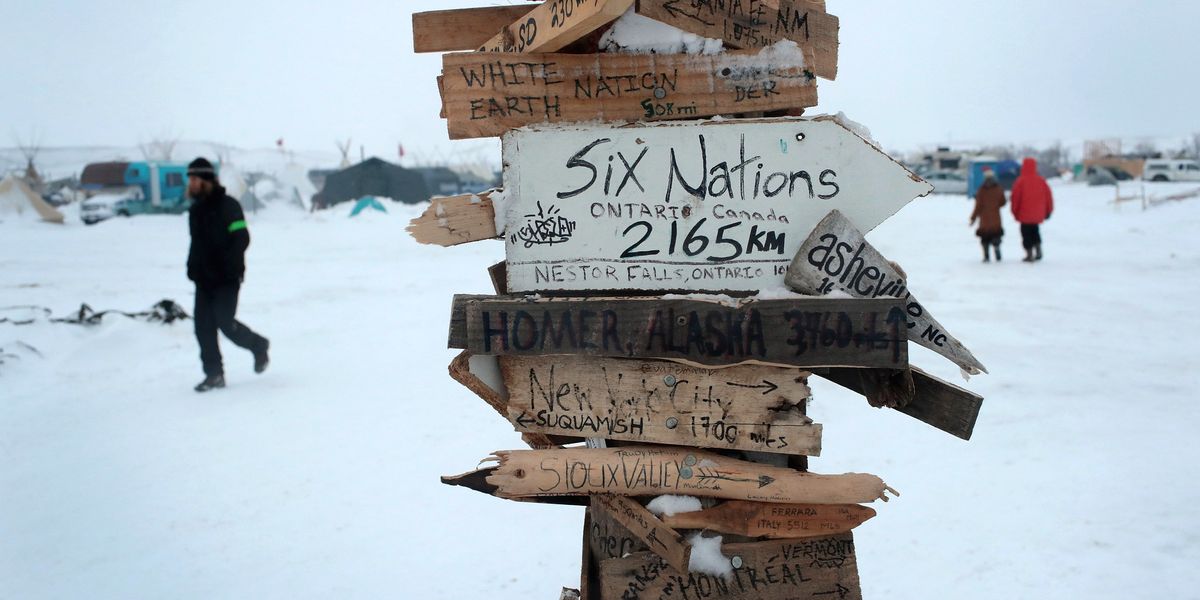 Scott Olson/Getty Images
South Dakota lawmakers look like they won't be doing anything this year to help American Indians overcome the structural and socioeconomic barriers that have long contributed to their historically low participation in elections.

Last week, the state House rejected a plan to allow Native Americans to use tribal identification cards as documentation when registering to vote. The Republicans in charge in Pierre cited concern that information on the IDs could not be independently verified by the secretary of state's office and could lead to fraud, since the cards are not state-issued and often do not include a mailing address.
The Democrats who made the proposal said it would boost civic engagement in tribal communities, which have some of the most anemic turnout in the state. They also noted tribal IDs are used in dealings with the federal government, including at airport security checkpoints.
---
The proposal, which was attached to a larger bill changing voter registration rules, would have included tribal IDs on a list of acceptable forms of identification, such as state-issued driver's licenses and Social Security cards.
Voting by indigenous peoples often lags behind other demographics. Heading into the 2018 midterm, an estimated 34 percent of Native Americans and Alaska Natives older than 18 were not registered — compared to 27 percent of non-Hispanic Whites. And American Indian turnout in some states was as much as 10 percentage points below other racial and ethic groups two years ago, according to the National Congress of American Indians, a voting rights advocacy group.
Sign up for The Fulcrum newsletter
South Dakota has the third largest number of Native Americans living on tribal lands, representing 8 percent of the state's population.
The Brennan Center for Justice has called the structural obstacles facing Native Americans voters "an often-overlooked crisis in our democracy." Those obstacles include states such as South Dakota that do not recognize tribal IDs for voting purposes as well as a lack of nearby polling locations and drop boxes to return absentee ballots.
A House subcommittee is expected to discuss these structural issues and possible solutions at a hearing Tuesday.